Meet Ivy Stanley
By: Taylyn Cervantez
OwlFeed Reporter
An energetic, fun, loving, intelligent, unique freshman at Agua Fria high school is Ivy Stanley. Ivy is 15 years old and new to high school this year as well as Journalism, so far it has been good and not what she was expecting.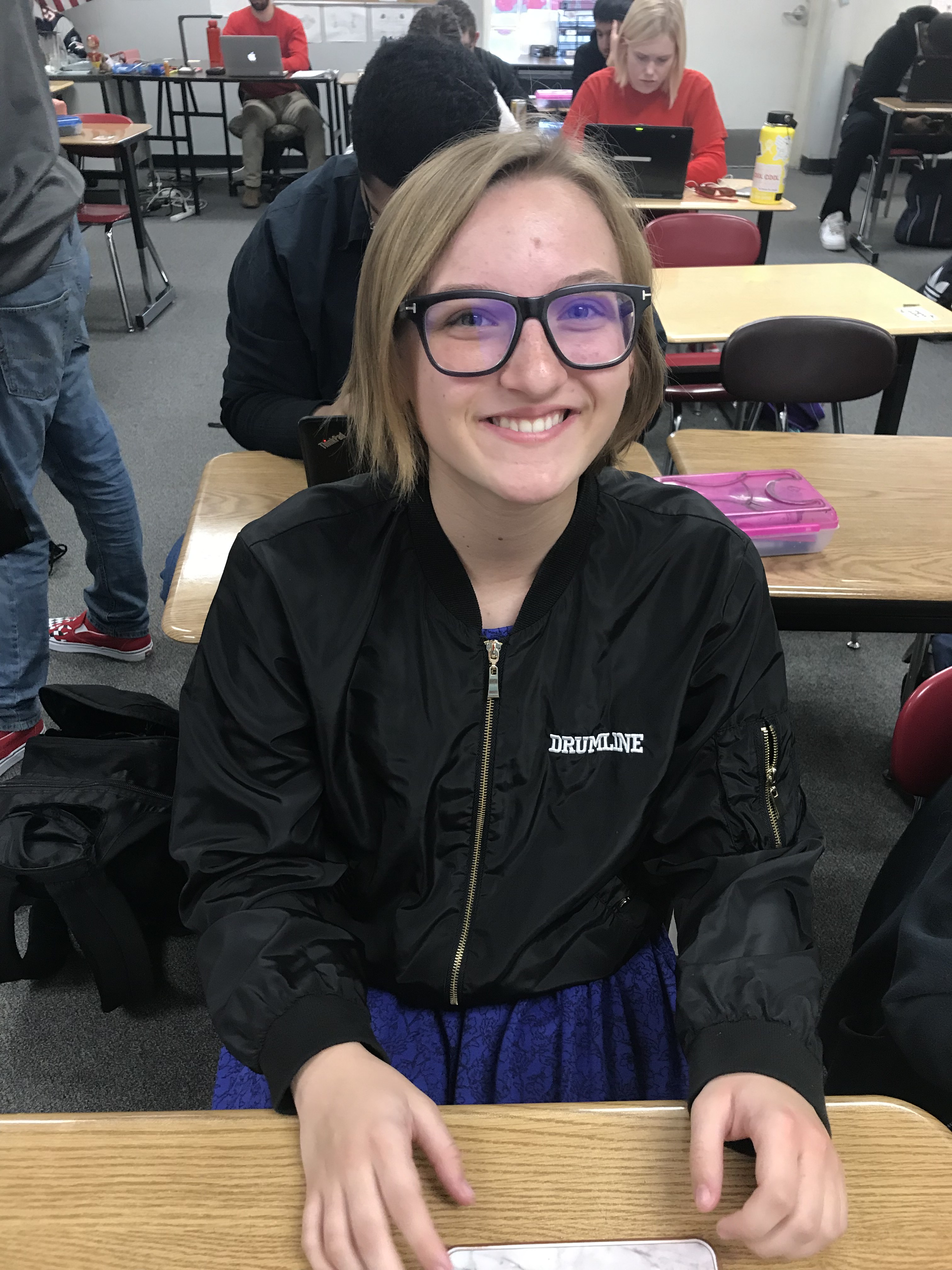 She was expecting high school to be how it appears in the movies, starting with the upperclassman. "Upperclassman are nicer than I was expecting," Ivy said.
Ivy is an Opinion Reporter for OwlFeed, but she also enjoys marching band and plans to continue it in the future. Sports have never really been an interest of Ivy's, although she loves being outside. Ivy loves beautiful places with calm scenery. "My grandma and my aunt always took me outside because it was so much more fun," Ivy explains.
Since she was 5 years old, Ivy has loved more than anything to ride bikes and be outside, and throughout all her playing, she has never broken a bone.  Later in life, she wants to travel to Iceland. Ivy said, "The environment is nice and there is not to many people there."
Ivy has one younger sister who is 11 years old. She has one dog, one cat, and some turtles and fish. She enjoys having dogs more than anything. "They are more playful," Ivy said. She is an energetic spirit and fun loving. She won a hula hooping contest in 2015. She had lots of fun and hit a kid and that's how she ended up winning.
Being 15, her favorite year of life was when she was 6 years old. Ivy said being 6 "was easy and there wasn't much I had to do." Ivy is not a fan of birthdays because none of the birthdays she's had have been good. Her latest birthday was the worst. She had to wake up at 5:30 a.m., it was hot, the buses were late, she almost got hit by a car. "The little things matter," said Ivy.
There are big dreams Ivy wants to accomplish. She is very passionate about Marching Band and the drums. Ivy started marching band in May 2018, she loves it and wants to one day become a professional after high school. Ivy plays the bass drum, but would like to do center and snare drum.There is a DCI camp that is a 3-month camp that she would love to attend as well. She is very excited for the future.
Ivy is so kind and sweet! If you see her around, don't be scared to say hello!