All the World's a Stage and Mr. Gonzalez Plays Every Part
By: Carlos Johnson
OwlFeed News Editor
Teachers all around campus are a major reason students at Agua Fria enjoy coming to school. Not only are their teaching styles over the top, but their personalities and their compassion towards the students are essential for students' learning and comfortability.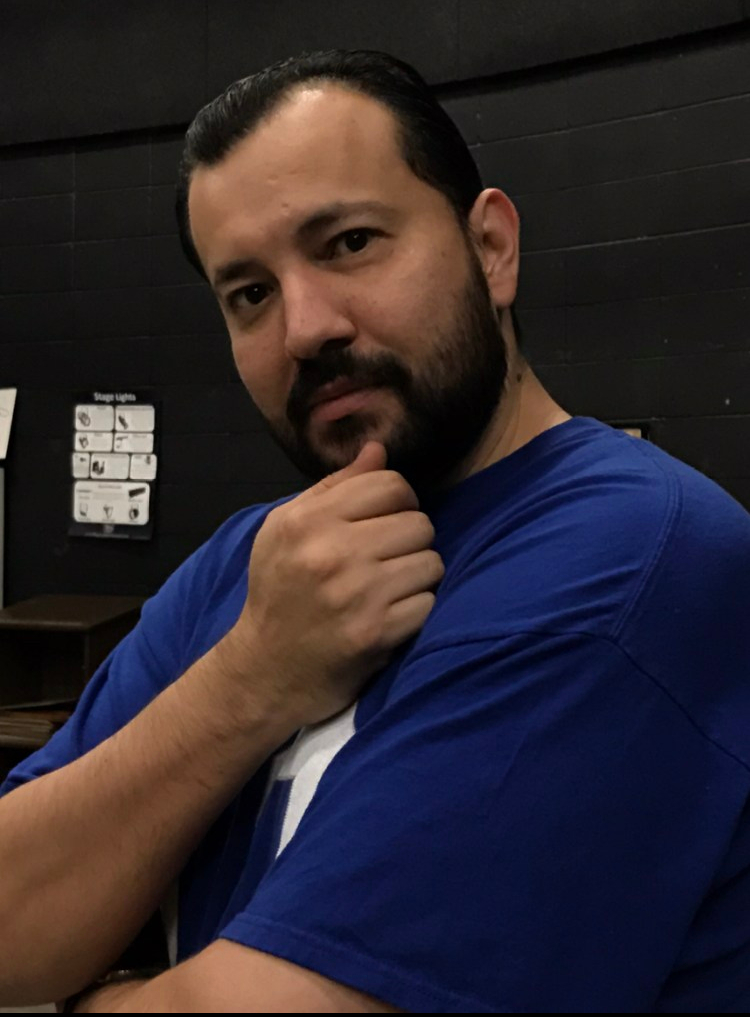 Mr. Javier Gonzalez is that and so much more. Mr. Gonzalez, Agua Fria theatre teacher, has a true desire to teach, and to learn from his experiences. He has been teaching here for four years, and counting!
On campus, Mr. Gonzalez teaches Theatre I, II, and III. He also teaches Technical Theatre, Street Law, Speech and Debate, as well as the Special-Ed Theatre teacher. This is Mr. Gonzalez's first year of teaching Speech/Debate and Street Law.
When asked about how he has handled these new classes, his response was exactly what you want a teacher your class to hear!
"It's so great! I was so energetic and enthused that I was given the opportunity to teach these classes. They allow me to have a great, open mind to the new subjects that all the students get to be engaged with, and it has just broadened my understanding and knowledge."
On top of that, Mr. Gonzalez was really excited to work here, above his other options.
"[At the time I was interviewed,] Dr. Bentz and Ms. Stephanie Vaughn actually inspired me to really want to work here because the passion that they had in their voices when they talked about their students," Mr. Gonzalez said. "The other locations [I was interviewed for] had more of a 'What can you do for us?' vibe. In the interview with Dr. Bentz and Ms. Vaughn, it was more of a 'This is how we can make you succeed with our students.' It felt more of a collaborative idea."
Mr. Gonzalez is also the director for the Spring Musical, Cinderella. He has made many different decisions in his directing style this year compared to previous productions.
"I've hired a musical director to strengthen our singers on stage," Mr. Gonzalez said. "We're [also working] with a costume place that's called Costume Connections. We are [now] able to rent costumes. That is going to set us apart from the basic everyday wear in our costume closet, to more professional."
If you think that is enough for Gonzalez to keep himself busy, and have little to no time to do anything else, boy… are you wrong!
"When I am outside of Agua Fria, besides normal family stuff, I am also the Musical Theatre Dance Director at Jeanne's School of Dance in Chandler," he said. According to Gonzalez himself, he teaches a class of approximately 68 students. He teaches a total of two classes there, and puts on annual productions.
Aside from that, Gonzalez is also a guest dancer for the Arizona Youth Ballet, in Mesa. He also plays softball in a co-ed league on Sundays."Whenever I can, I also watch movies," Mr. Gonzalez adds.
So now that you more about who Mr. Gonzalez is, be sure to give him a wave when you see him around campus!