Meet Edsel Ortiz
By: Alexia Austin-Lucero
OwlFeed Journalist
Edsel Ortiz is currently a freshman at Agua Fria High School and will be class of 2022. He was born on March 16th, 2004, with a large interest in painting with watercolor and acrylics. Edsel's goal after high school isn't really a set plan but he wants to go to college to be a lawyer or a doctor. "School isn't what I expected, but it isn't terrible," he said.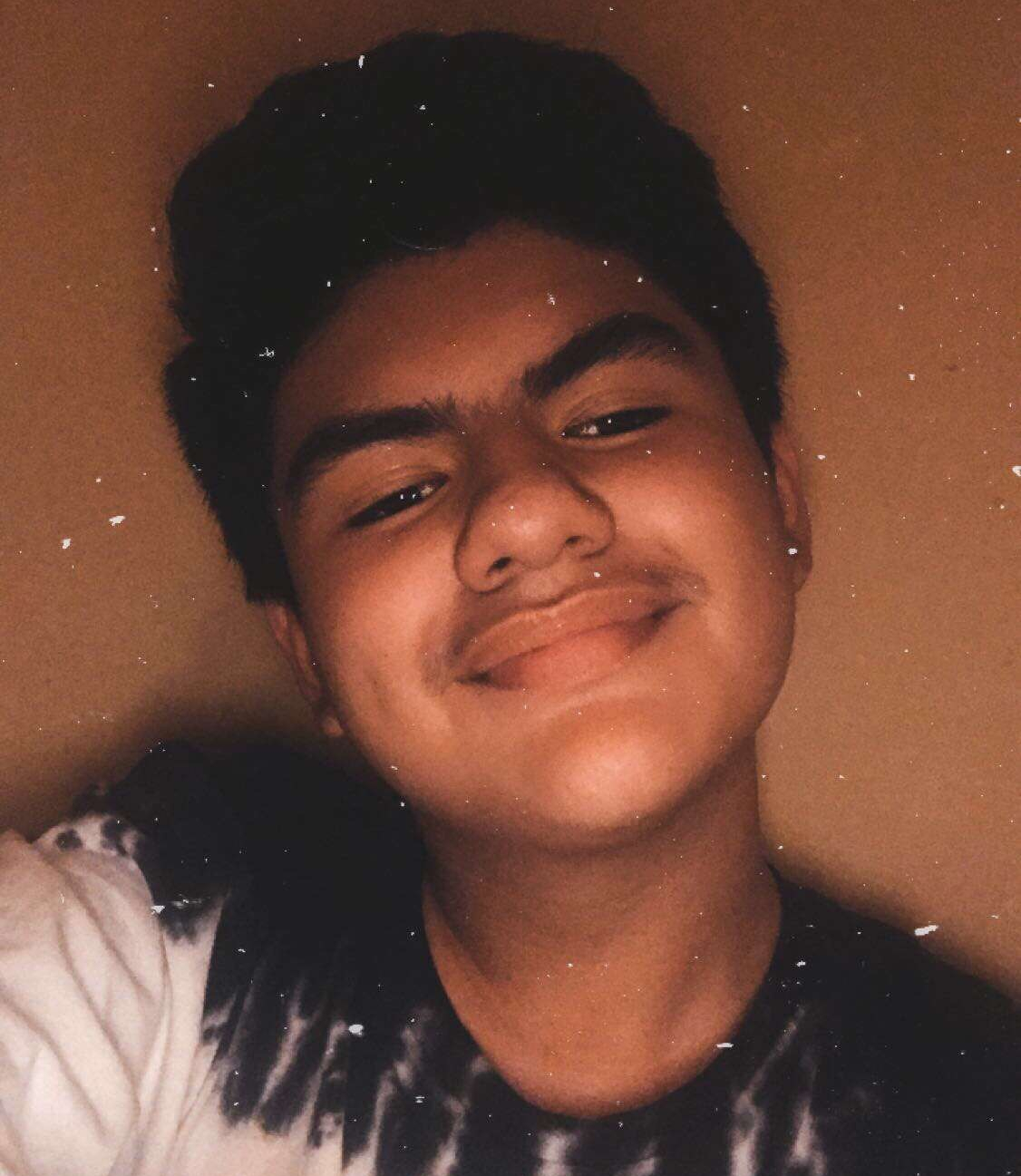 He is very shy, but very open with his styles like his crazy-amazing and outgoing socks. "I have taco, avocado, and alien socks. I mean what are the aliens for on food socks?" he asked. As you can see by his socks, he has a great personality but he needs to just warm up to you. "Yes I'm shy, but it also just depends on the person," he said. Just be yourself around him.
An accomplishment of Edsel's is really proud of is when he went to Chicago for vacation and tried to overcome his fear of heights by walking on the Skydeck. He stated: "It didn't really work because I'm still afraid of heights but it was also really fun."
One of his favorite quotes is, "One can never wear enough socks," which is stated by Dumbledore. He loves this quote because, one, he loves Harry Potter, and secondly, he loves to wear socks. "This quote fits me mostly because I love Harry Potter," he said.
Edsel joined journalism because he needed another class in his schedule, but he stated that "I think it will be a good class to improve my writing and grammar in stories that I write." His OwlFeed position in journalism is a news reporter for local events and opportunities. He loves the class and is super excited to see how far his writing goes in this class and he is excited to meet the new people.
This young, amazing, sweet sock boy is a family oriented person; he loves his mama and has two sisters who are 14 and 7. "Family is someone you love; DNA or not, if they love you they will stick around with you," he said. How sweet is he? Speaking of family his mom attended Agua Fria when she was younger and now does too.
A couple unique things about our OwlFeed news reporter is that his favorite color is green. Edsel said, "I don't know it just reminds me of nature and I love nature; It's beautiful." His favorite animal is a panda and he loves aliens. He is a great person and you want him in your life.
Edsel loves to make people smile. He is the type of person to just tell you to be you and loves you no matter what. He keeps your confidence high and wants you to feel comfortable when you're around him. He loves to smile and stays on track. He is the one you don't want to lose ever.
Without knowing Edsel, he seems like an overall cool person. He is a new friend and I'm excited to go on in this semester knowing him. I feel like he is going to be a great person in my life. So if you see your OwlFeed News Reporter around say hi! He doesn't bite and he is very laughy.