Meet Leslie Chapa
By: Israel Mora
OwlFeed Journalist
Leslie Chapa is a freshman at Agua Fria High School and she is trying to make her four years the best they can as possibly be.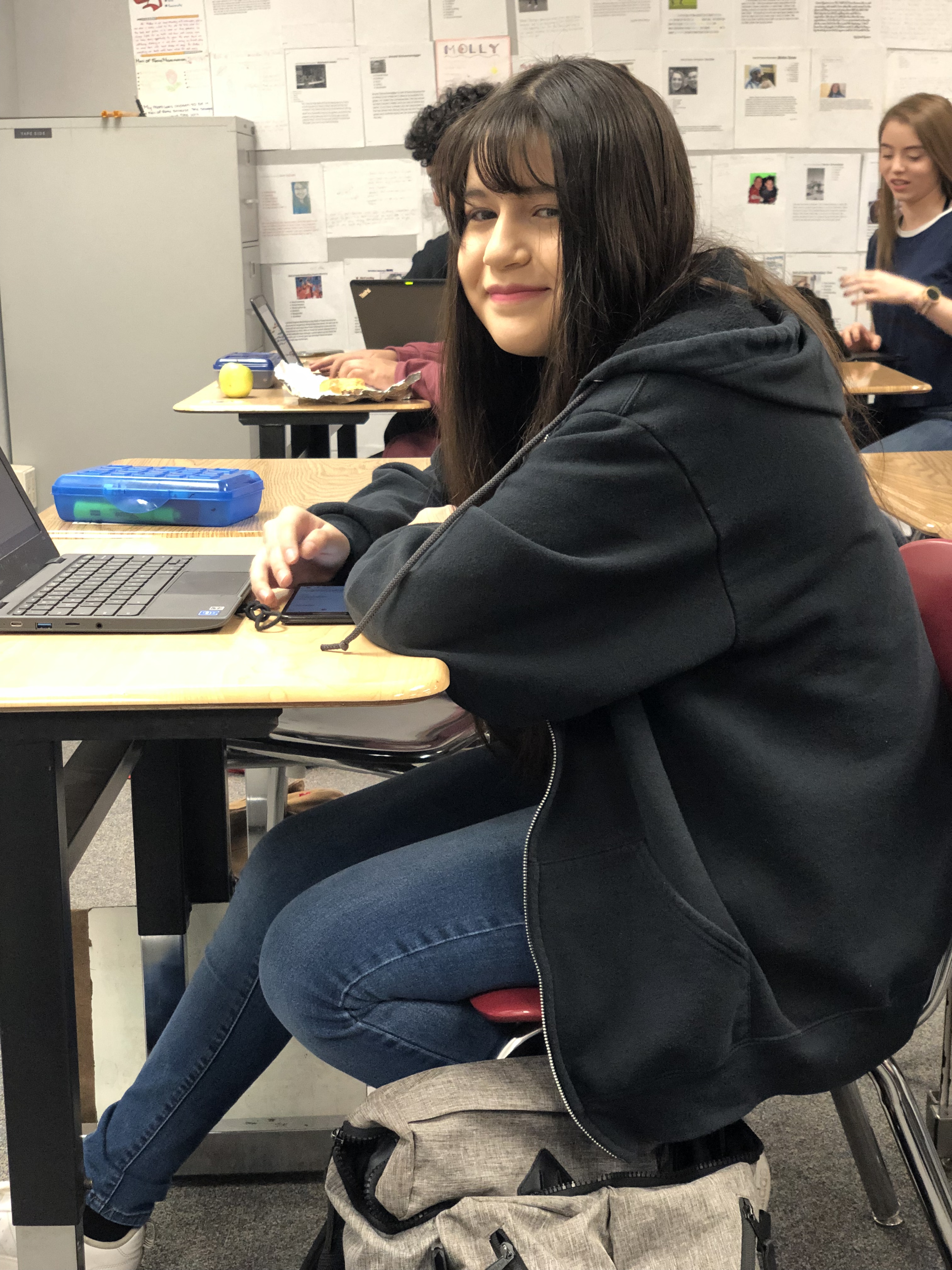 "I don't really play sports, I am kinda lazy and I prefer to focus on my mind more," Leslie said. She intends to extend her mind more over the course of the year, which she can do with her favorite class this year, her psychology class. "I chose that class because I like how it talks about the mind," she said.
"I want to become a clinical psychologist after high school," Leslie said. She wants to follow this career path because it deals with the mind after her school years are over with.
"My interests are music, dance, art, and psychology," Leslie said.
It is obvious thus far that Leslie loves psychology, but why? "Because I have personal experience and it interests me," she said. This falls into why she doesn't want to do sports because it does not interest her or expand the knowledge of her brain as much as psychology class.
Leslie had two choices when choosing her electiv. "I had the choice to be in journalism or be in theater, so I choose this class because I basically I had no choices," she said. We are happy to have her as a new writer for OwlFeed. She writes for the "opinion [section] and my two beats are top ten and school policies."
She enjoys her life and always looks at things in a positive way. For example, she said, "For my 14th birthday, I got a drawing laptop, that was one of the significant moments of my life."
Leslie really loves Mexican food and would prefer to eat that over any other food. "I really enjoy eating carne asada fries a lot because it really brings out the inner Mexican in me," she said.
Interestingly, she is very passionate about her dogs. "I have two dogs. One of them is a golden chow and [the other is] a poodle, they are both females," she said. Her two dogs, Missy and Venus, are the only two dogs she has at the moment and she doesn't know if she wants to have anymore dogs in the future.
We are very glad to have Leslie be at Agua Fria High School this year as she is bringing nothing but positive things her way. We hope she has the best four years she can have at our school and we are glad she joined journalism this year.