Anticipated Shows Coming to the Valley
By: Jesus De La Rosa
OwlFeed Journalist
Every year, the valley hosts a wide variety of shows and festivals, exhibiting an assortment of talented artist. In order to help navigate these shows, here are five of the most notable acts coming to Phoenix in the next few months.
February 1st – Current Joys @ The Valley Bar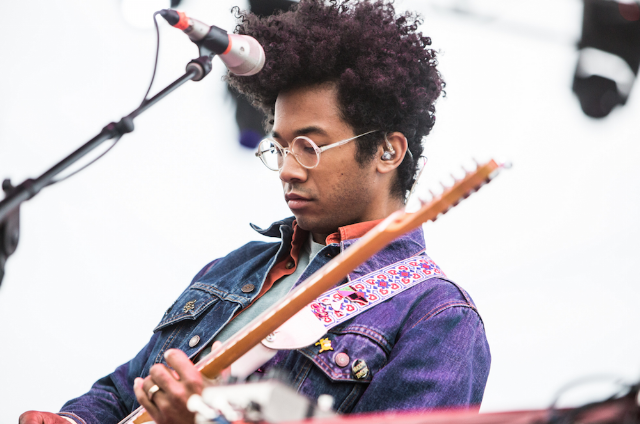 Musician Nick Rattigan makes soft and emotional music under the name Current Joys. He originally gained attention from the Current Joys debut "Wild Heart", with the breakout song "New Flesh", an anthem for all the local indie kids who cry while listening to The Cure. In 2018 he released "A Different Age", a solid entry into his discography, drench in more melancholy than his previous releases. He is currently going on a nationwide in support of the album, stopping at The Valley Bar this Friday.
February 2nd – AJJ Presents the 2nd Annual Desert Trash Festival
Local legends AJJ put on their second annual mini festival in downtown Phoenix. Making up for the lack of big stages and extravagant production value, Desert Trash creates an intimate and niche community, with many smaller and regional/local artist on the bill. AJJ themselves headline, supported by bands like Pro Teens, Worries, and Little Wings. This year, the event will take place at The Trunk Space, an iconic staple in the local music scene.
M3F Fest: March 1-3
Since 2004, McDowell Mountain Music Festival has brought a great festival experience to Downtown Phoenix. Finding home in Hance Park, this non-profit festival donates 100% of its proceeds to local charities, like helping to fund the Phoenix Children's Hospitals Music Therapy Program. This year the lineup bost notable acts such as Chicano Batman, Toro y Moi, and Kurt Vile and The Violators along with headliners ODESZA and Empire Of The Sun.
March 2nd – Men I Trust w/ Michael Seyer @ The Rebel Lounge
Indie Pop band Men I Trust have released two stellar projects, 2014's self titled EP and 2015's Headroom, along with a couple of singles in 2017 and 2018. They recently played in Phoenix last October during their fall tour with Wild Nothing. This time around they're accompanied by California artist Michael Seyer, whose mellow sounds have been gaining attention, especially with his recent album, 2018's Bad Bonez.
March 9th – Banes World @ The Flying Burrito Fest
Downtown Phoenix loves celebrating food, and this years Burrito festival is packed with a variety of artists, most notably the headliner, Bane's World, who is still going strong off the traction of his first project, 2016s "Drowsy". Bane's World is the musical endeavour of Shane Blanchard, creating dreamy bedroom pop that has captivated many. Their 2018 run was impressive, as they embarked on a extensive summer tour with labelmates Michael Seyer (who also plays in Bane's World) and Inner Wave, as well as performing at major music festivals like Coachella and Tyler the Creator's Camp Flog Gnaw. Along with Bane's World, the Burrito Fest also has notable local punk band Playboy Manbaby and indie act Jerry Paper.