Meet Israel Mora
By: Leslie Chapa
OwlFeed Journalist
Israel Mora, currently in his second year at Agua Fria High School, strives to finish off his sophomore year the best as possible, despite difficulties that may come his way.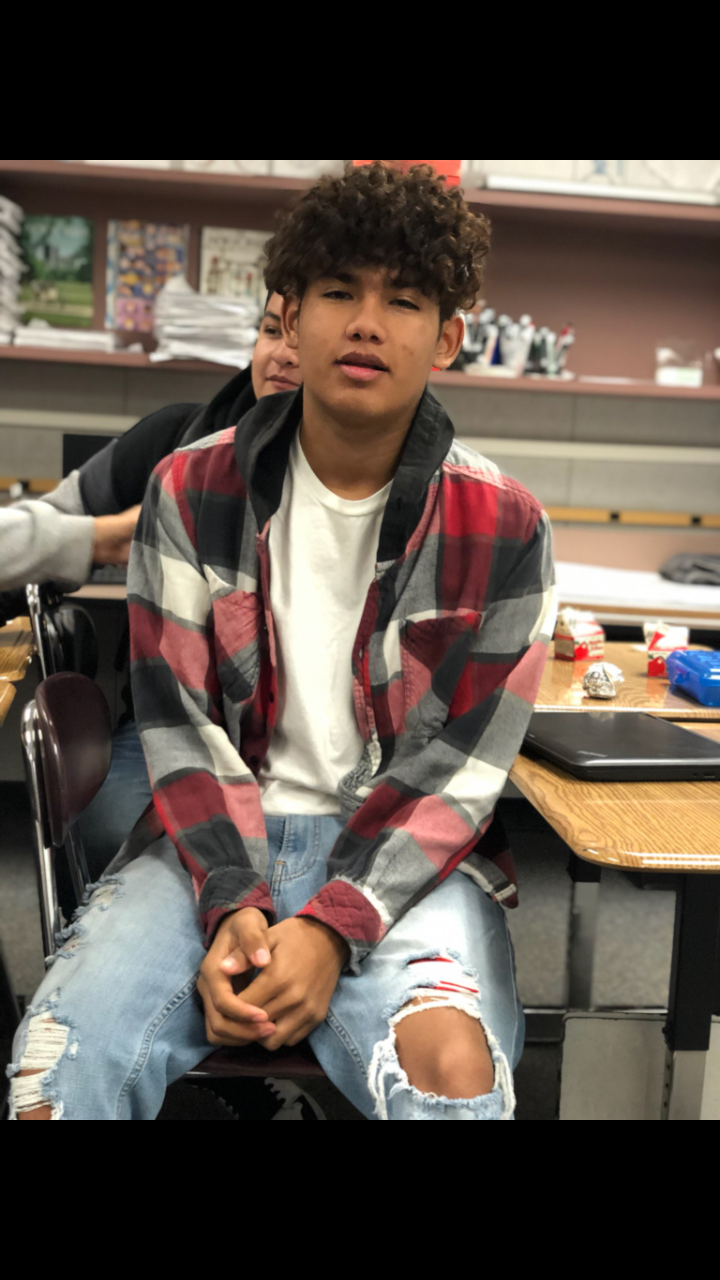 Israel has many goals in the future to support himself and others. He is involved in multiple sports – football, basketball, and soccer – however, he focuses more on soccer because he has been playing since he was six. Currently, Israel is the captain of a soccer club and wants to finish all four years of high school at Agua Fria. He plans to attend Grand Canyon University or Arizona State University in the years after graduation.
Although he does focus on sports, his goal is to become an Orthodontist. "My sister wanted to be an orthodontist and I wanted to work with her so that's why," he said.
Why Israel joined journalism is like many others in the class. "It was the only class that was available." He is a reporter in the lifestyle section, with beats in music and movies. "I chose them because I'm constantly listening to current music and watching movies on TV or the theater when they come out. I like rap music and artists like J. Cole and Travis Scott." He talks about how it is difficult to choose a favorite rap song, but if he had to it would be "Wake up" by Travis Scott.
"An event that really changed me from the last semester is that I missed about twenty school days," he said, "The counselor was going to send me to La Joya High School if I didn't stop missing school days." Israel pushes himself hard to stay positive and motivated to stay in school, on track, and complete this school semester with little or no\ missed class days.
His favorite class in Agua Fria High School at the moment is his geometry class. "It's really easy compared to algebra from last year, I have more friends in that class making it very fun, and the teacher, Ms. O'Donnell, is really nice."
He included that he does own two bull terriers, one male and one female. "He favors the shoe brand Jordans. And a extra activity he likes to do is eating out at fast-food places, specifically Raising Cane's and Chick-fil-A. One last thing, his favorite color is red!