By: Ivy Stanley
OwlFeed Journalist
Taylyn Cervantez is currently a senior at Agua Fria High School, who also attended Millennium High School as well as Desert Edge High school. Taylyn is in her second year at Agua Fria and wants to do her best. She started out at Agua Fria, moved to Desert Edge, then to Millenium, then back to Agua Fria because she realized that instead of just basketball, she could have friends here at Agua Fria as well as basketball.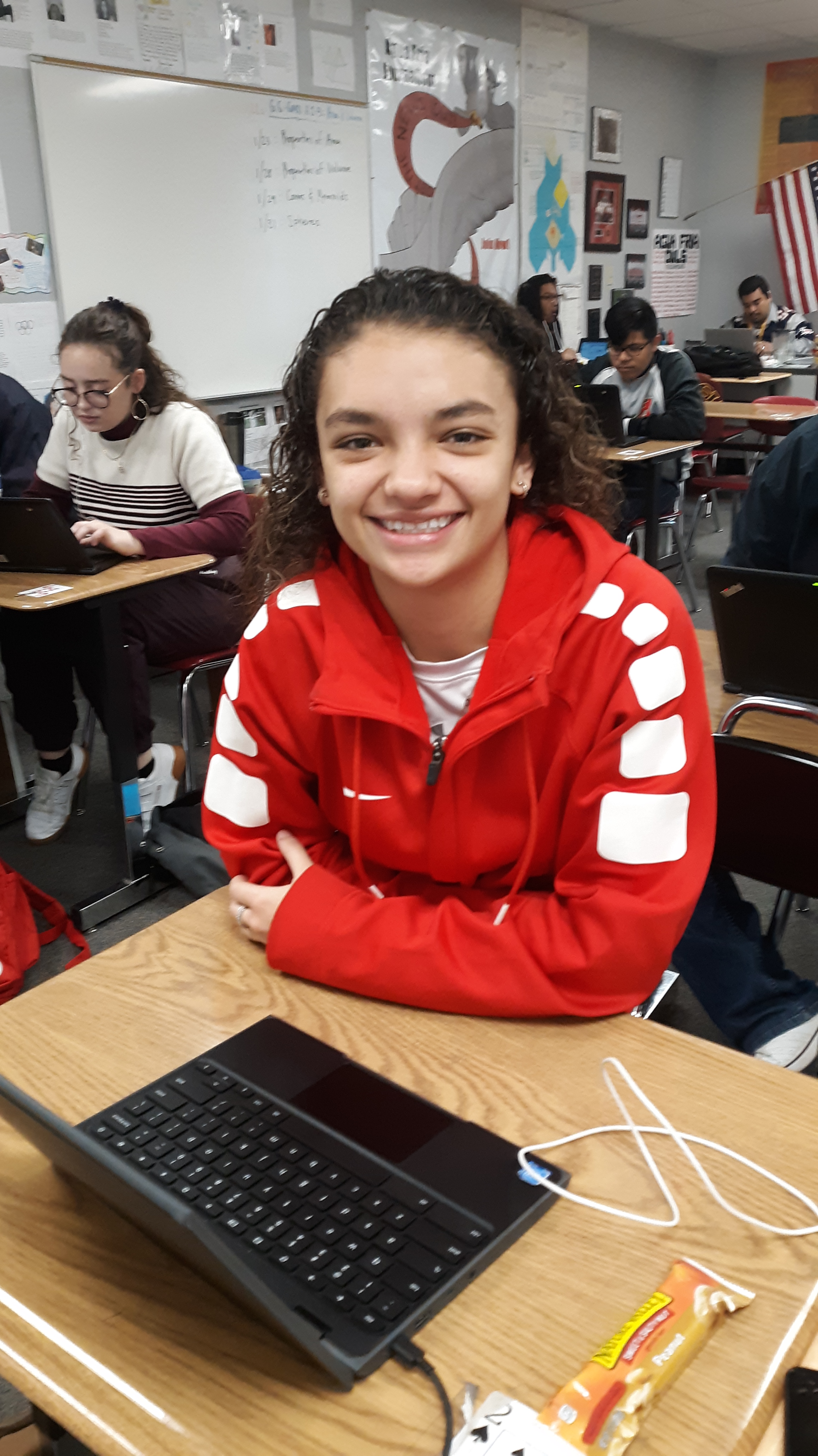 Here at Agua Fria High School, Taylyn is in Mr. Jovanelly's journalism class, where she writes for the sports section, most notably about basketball. It is her first and last semester in journalism since this is her last semester of high school.
Taylyn plays on the basketball team and plays basketball as a pastime as well. Taylyn also enjoys other activities such as eating at fast food places such as Chick-Fil-A. She likes to get the chicken nuggets for the most part. She also enjoys hanging out with her friends and family, and online shopping for branded shoes. Her favorite brands of shoes to shop for are Vans and Nike.
She does not really have a favorite artist and just kind of enjoys all types of music, excluding jazz and hard rock.
Her main goal for the future is to get a career that can financially support her and make her a lot of money. Taylyn plans to go to college at Grand Canyon University or Estrella Mountain Community College but she isn't really sure yet. She wants to get into either sports medicine and athletic training as a career.
Taylyn has three younger brothers and two sisters. One important event in Taylyn's life was when she fell off a horse and got kicked while she was still in the air. She ended up breaking her ankle because of that incident.
An interesting fact is that she doesn't like pigeons, which to be fair… Does anyone really? A life changing event for Taylyn was when her dad moved her from New Mexico to Arizona when she was 14, which changed her life for the better. "I felt nervous because it was a big change," Taylyn mentioned, "and I don't like change."
Even though Taylyn doesn't like change, she still chose to make the best of the situation and keep a positive attitude.
Taylyn is a very nice person, so don't be afraid to say hello when you see her!