Meet Durfee Johnson
By: Michael Muniz
OwlFeed Journalist
Durfee Johnson is a junior at Agua Fria High School, and is excited to finally be a senior next year and make it the best it can be. He plays for the Agua Fria football team and would try baseball or wrestling as well, later on, he wants to play football at ASU.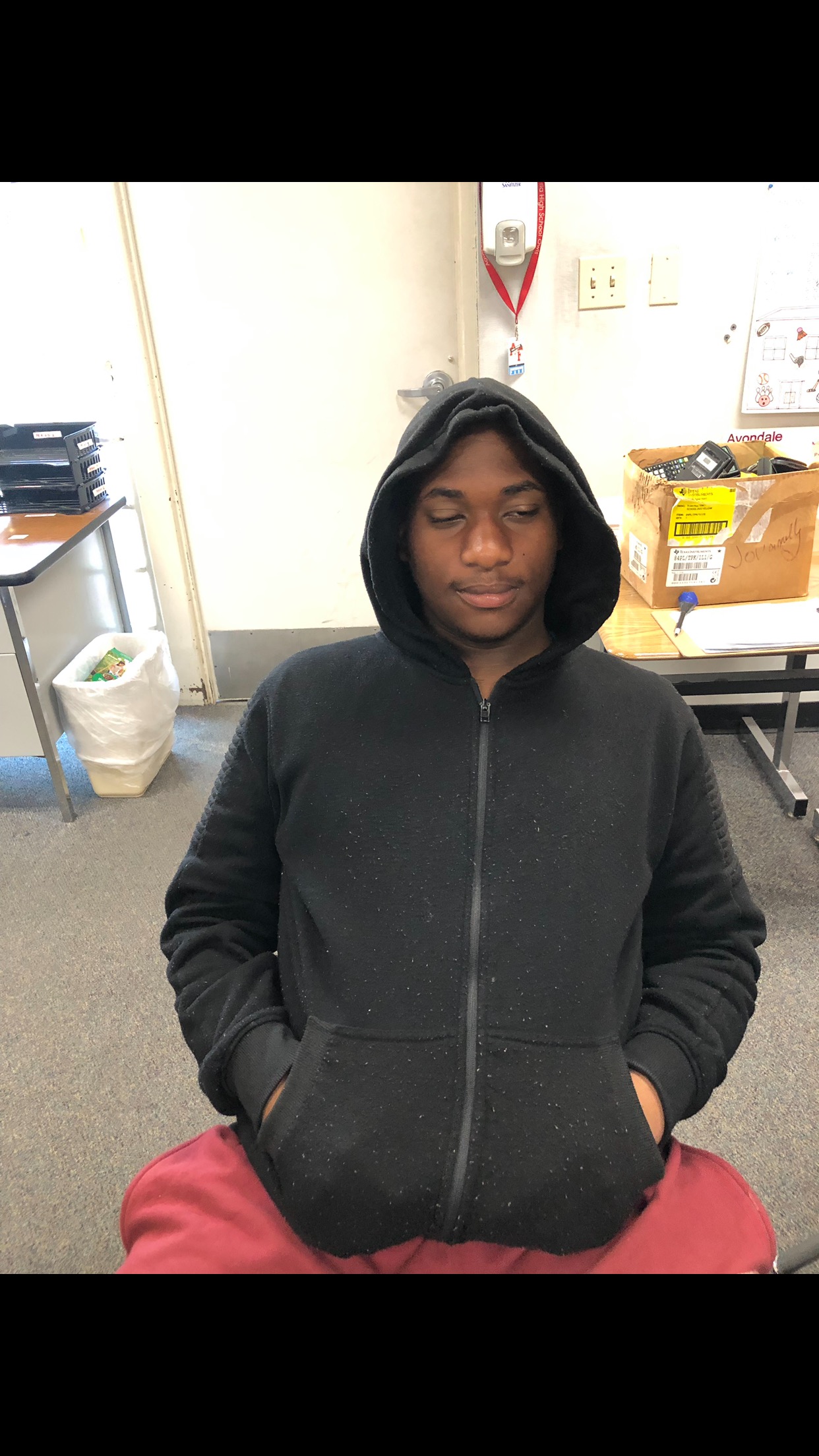 I also learned from Durfee that he has 6 sisters and 8 brothers and he said, "I have a close relationship with each and every one of them." Also that the color he likes the most is blue, the food he likes best is chicken and said he likes it a lot, and the movie he likes best is "Heaven is Real." He has many pets: two horses, three pit bulls and a K9 at home. Durfee is a Christian as well.
"I want to go to some universities such as ASU, GCU, or a Christian university because I want to play football or study other subjects I like," Durfee said because of them being nearby his home and for religious purposes.
"I like weight training, math, and science," he said, those are the subjects catch his attention and interest and they are very fun and exciting to him because those are his favorite things to do at school.
"I was born in Texas by the borderline of Mexico," he said. However, he wants "to go to Hawaii because of the colleges, and [there is] a bigger chance of playing football there."
"My favorite restaurant is probably Texas Roadhouse," Durfee said. He enjoys Texas roadhouse because he loves the food they make there and has been going there since he was young overall.
Durfee Johnson wants to become an engineer, pro player for football or to help animals but he is still thinking about his future and still being decisive and that he is taking his steps carefully whatever he does and wherever he goes.
"I would want to change the world by helping the homeless eat, get a place to live, and help everyone in need because people nowadays it is needed in our society with alot of homeless people on the streets and many people in our world don't really help each other out," he said. "The government helps but they rarely sometimes care and also that they only might care for themselves and i would try to help all in need in our country and then the world."