Is TikTok the New Vine?
By: Sarah Niezgodzki
OwlFeed Journalist
Is this new app, TikTok, that is sweeping the nation and the globe, as similar to our beloved Vine app as everyone says it is? That's what I'm trying to figure out with the help of my fellow TikTokers.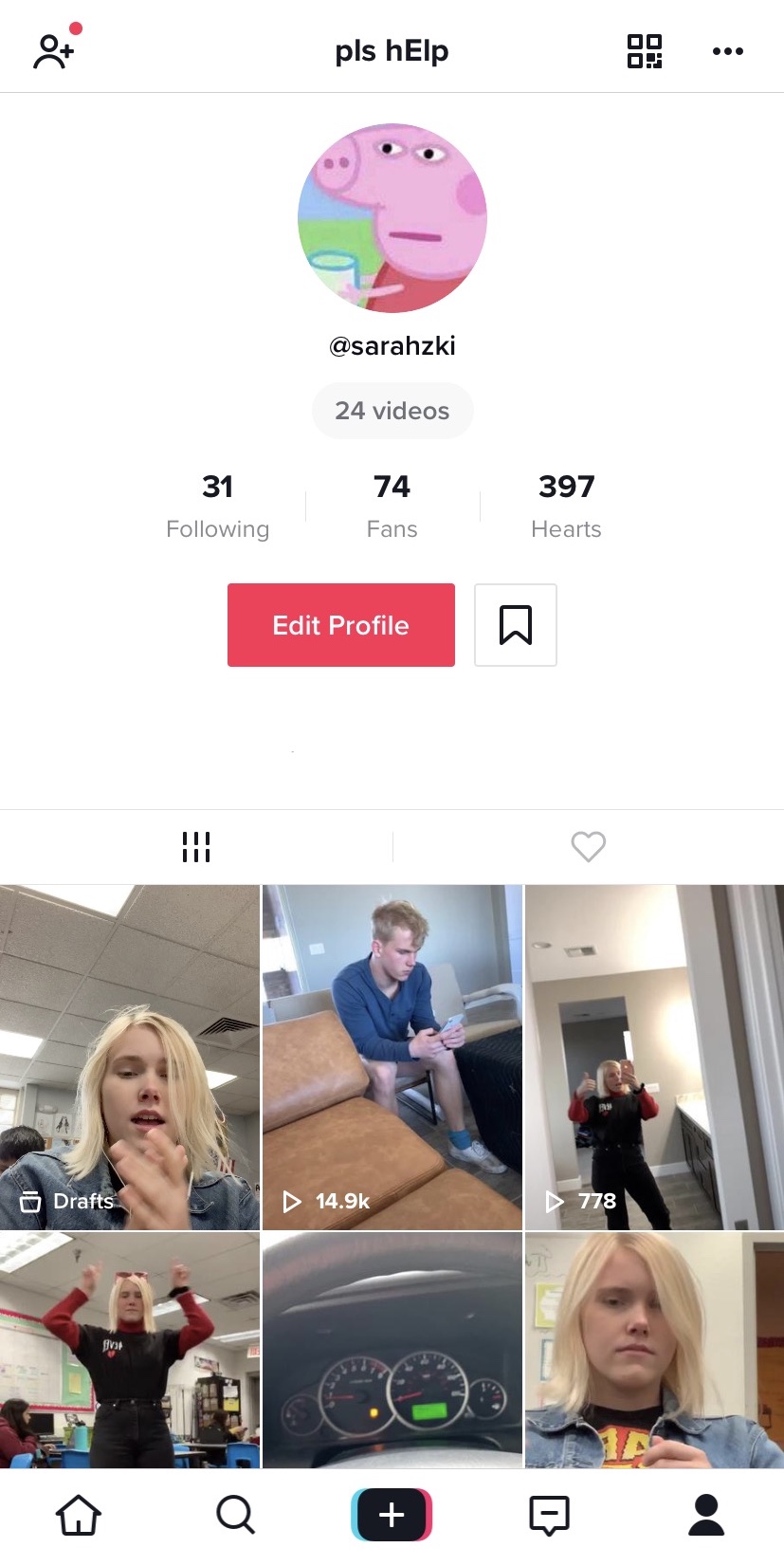 The app began as Musical.ly which launched in August of 2014 and was used as an app where you could gain followers for lip-syncing or dancing to your favorite songs, or come up with your own comedy skits. You could also utilize other users' sounds, and record your own video using their voice or music.
But on August 2, 2018, Musical.ly users opened their phones to a surprise that the app had been replaced with a new logo and a new name: TikTok. The Musical.ly app was acquired by the Chinese company ByteDance, and they changed the app into what it is now.
As TikTok gained traction, with millions of users downloading and creating accounts, the app slowly shifted purpose. There were fewer kids below 12 creating content. The content creators now consist of more Gen Z and Millenials, ages ranging from 14 to early 20s, though you could probably find people of any age on the app.
TikTok is more popular than ever because of recent tweets claiming that "TikTok is the new vine." Now, for those who don't know, our beloved Vine app died on October 27, 2016, and we were all lost without our six-second video app, so when TikTok gave us a similar premise, we all hopped on the bandwagon.
But is TikTok really "the new Vine" like everyone says it is? I decided to ask a few "TikTokers" what they think of the app.
"They have their similarities but overall it isn't the same as there are more things to do on TikTok such as longer videos, more effects and it is used more for lip syncing as opposed to Vine which was used more for making funny, original videos," said Alyssa Velasquez, a senior at Agua Fria, who watches TikTok's occasionally and has made a few of her own.
On the other hand, another senior, Jaeden Andrade, explained that "TikTok is better than Vine in the way that it feels like anyone can get trending if they land on the #foryou page. On Vine, it felt like I would get 10-15 views at the most but TikTok seems to be more open to new creators."
"TikTok intrigued people at first because it started as a joke, but not it is almost like a substitution for vine, people have a new outlet to express themselves," said Sydnee Messerschmidt, a junior at Agua Fria.
But Andrade also added that he doesn't really think that "TikTok is the new Vine, [he] feels like people just compare every new video app to Vine but TikTok is obviously still Musical.ly since the creator did buy the app out."
The overall consensus from talking to multiple "TikTok creators", is that although Vine and TikTok have their similarities, they are obviously their own apps that have their own different potentials.
Most people use this new app to cure boredom or watch others for entertainment, which was the same concept for the now deceased Vine app.