Thank You, Next Album
By: Kyla Heller
OwlFeed Journalist
The pop princess Ariana Grande has done it yet again. With another album, Thank U, Next, dropped just a mere six months after her Sweetener album, she continues to top the charts.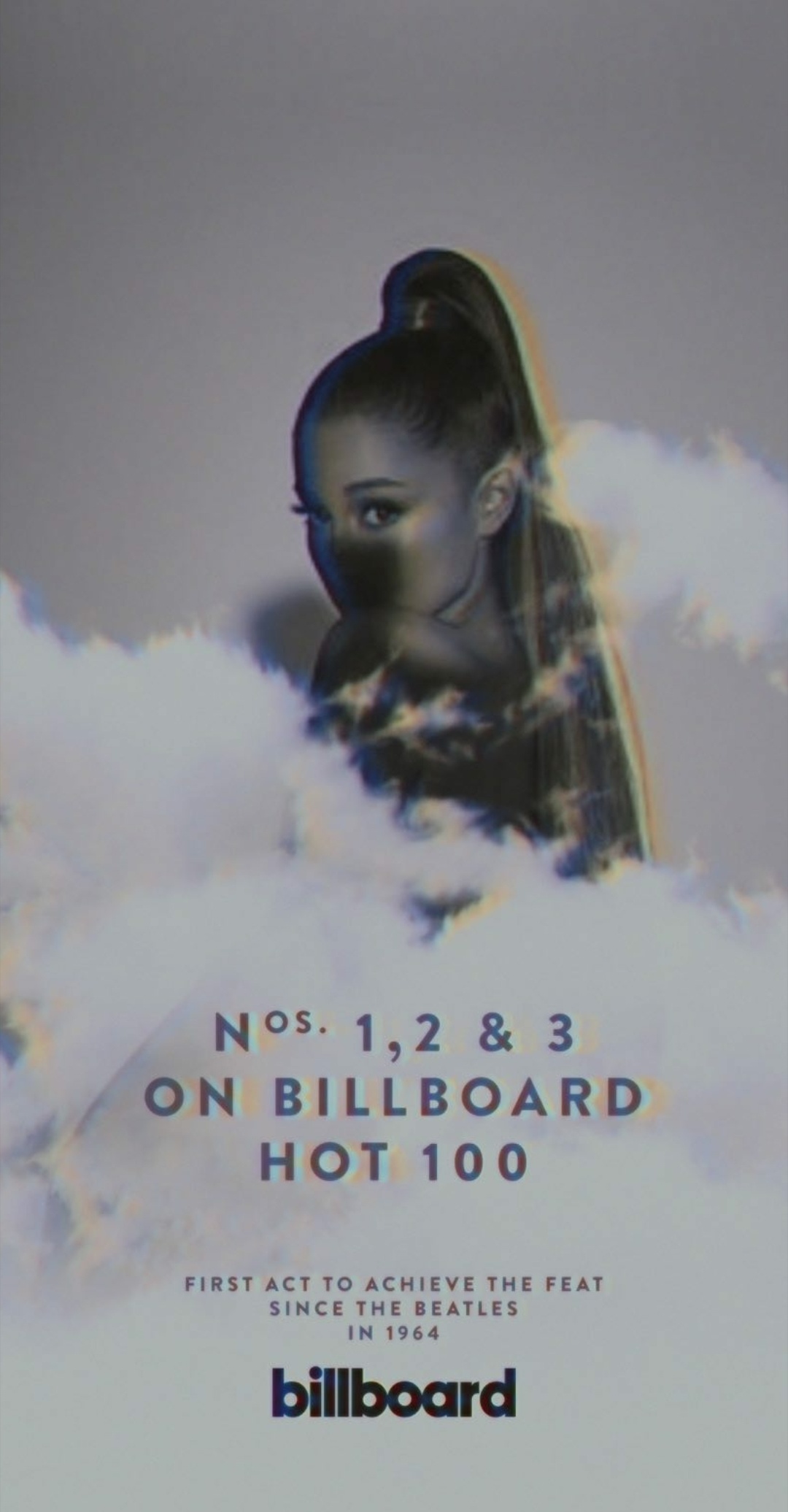 In the first week of the album's release, it has already been stated that "earlier reported, Ariana Grande's Thank U, Next is surging toward a No. 1 debut on next week's Billboard 200 chart. Initially [on Feb. 10], industry forecasters suggested the album could bow with perhaps 280,000 to 300,000 equivalent album units earned in the week."  
Ariana Grande's album did in fact reach number one on the BillBoard Top 200 and it has marked her fourth album that has reached number one and her second one in less than six months. She holds the record for biggest streaming week for a pop album done by a woman, beating Ed Sheeran's album release of Divide in 2017.
Previous to the album release, her two singles from the album Thank U, Next and 7 Rings reached number one on charts in a matter of days.
On her Instagram, Ariana Grande announced that her album has made it the top of charts and she said, " I love you doesn't even begin to cover it. Thank you so much." Her gratitude and thankful nature for her fanbase continues to shine through her music, as well as her thankfulness for her close friends that help inspire her music.
It is rumored that the break up with former fiance, Pete Davidson, inspired some of her music as well, but Grande continues to deny the rumors and says that she appreciates her exes and that is where she pulled inspiration for her song Thank U, Next.
As well as topping charts on BillBoard, on February ninth 2019, the entirety of her album was plastered on all ten slots of the Top 100 Global streaming as well.
Just recently, three of her singles have been at the top of the billboard hot 100 chart, a victory that has not been done since the Beatles in 1964. She was able to accomplish this as a solo female artist.
She is taking the music industry and markets by storm. Her content is compelling to her consumers as her fanbase starts to expand with every album that she produces.
Her music is running in the big leagues as she shares the spotlight with music from Drake and Mariah Carey on charts continuing to make history.
It is rumored that she is still planning on creating more music in 2019 despite her big album release.