Why You Should Join the BSU
By: Ayanna Warren
OwlFeed Journalist
Ever wondered what the Black Student Union is? And whether it would it be fun to join? After reading, you'll definitely want to join.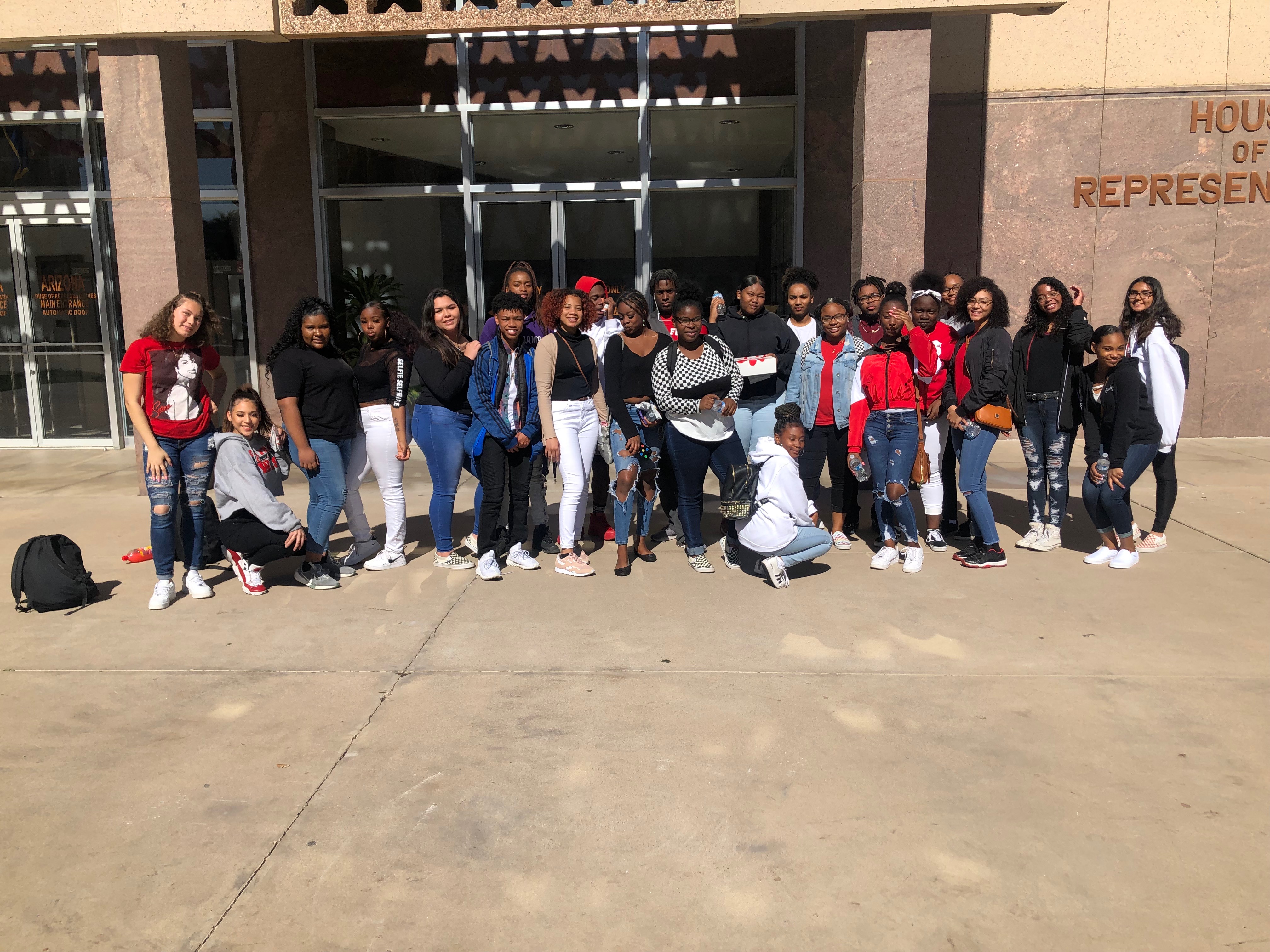 First off, the BSU, also known as the Black Student Union, is a first-year club at Agua Fria. It helps unite the students with motivational work. It can teach you empowerment, advocacy, leadership—all good qualities that have been within humans all along. Because the BSU is so new, not a lot of members are in the club. So by the end of this, you should join.
"We recently took a field trip to the state capitol," said the club president Anthony Henderson, a junior here at AFHS. The BSU does a lot of different activities other than your standard meetings. "We have events coming up like Wild 'N Out night, poetry slam, movie night, stuff like that."
For those who need an explanation on what Wild 'N Out night is, it's based off of the MTV series, Wild 'N Out, hosted by Nick Cannon. Basically, the object is to make as many funny jokes corresponding to the topic. So for anyone who thinks they're funny, come and give it a try.
When asked why Anthony wanted to start the club, he said, "Coming from California, we had a whole bunch of BSUs and Arizona isn't really a state where they have a lot of cultural things and I just wanted to start something where everybody had it, and where we can get involved here at school."
Notice how Anthony said everybody. He "really wants to emphasize the word everybody," so don't be fooled by the name. A lot of kids typically feel nervous for receiving backlash for joining a club that says "black student" because they feel it's only for black students. "Just forget the name and join if you feel like you want to be part of the family," Anthony said.
"I joined BSU because I wanted to learn more about my culture. Not just about slavery, the only thing we learn about in school when talking about black people. We didn't just do that," said Sydni Griffin, a member of the BSU. "I joined to get a better understanding of the culture and have fun while doing it."
As a member of the BSU club myself, I can confirm that everything they're saying is in fact 100% true. Before I stepped in the first time, I thought everyone would be seperated into groups like how high school is divided. After I entered, everyone was so welcoming that the club already started to feel like a safe place.
The advisor for the club, Mr. Thomas, is a really cool guy. He has been through some hard times, and uses those to motivate and inspire us. You can talk to him about any problems you may be having, whether it's school or house problems.
The club meets every Thursday at 2:20 in room C4. The club meetings usually last about 30 minutes to an hour just in case people have stuff to do after school. Mr. Thomas does provide bus passes for those who need to take the bus.
Everyone should join the club without hesitation.