The Life Of J. Cole
By: Israel Mora
OwlFeed Journalist
The rapper we all know and love, J. Cole, whose real name is Jermaine Lamarr Cole, was born on January 28, 1985, in Frankfurt, Germany, at a U.S. army base. His mother is a white woman that worked for United States Postal Service, and his father was an African-American man who left Cole's mother when his son was very young.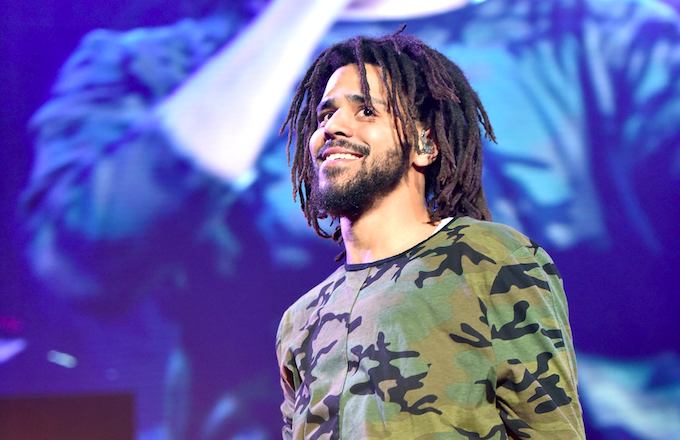 His mother and father ended up moving to a town in North Carolina, where J. Cole was born and Cole's mother had remarried. Cole's family had been living in a trailer park as Cole's mother was struggling to make ends meet.
J. Cole's mother eventually remarried and his new stepfather was in the Army, so the family relocated to a nicer, better home. However, his mother's marriage started to crumble and his family lost the home they lived in with the stepfather. During this time Cole was getting ready to leave for college.
His mother's marriage started to crumble from the stepfather's abuse, mostly aimed at Cole's brother, Zach. After their marriage ended, Cole's mother became addicted to crack from the influence of a boyfriend she had.
The place was Fayetteville, the place where Cole found his passion for music when he joined the Terry Sanford Orchestra as a violinist. He later started to teach himself how to rap and produce music. He had many names. At one point, he even looked through the dictionary for names before hooking up with a local group called Bomm Sheltuh.
While he was holding down and experiencing his production and rap skills, Cole still had many part-time jobs as a teenager. He even had a job that he was a kangaroo mascot at an ice hockey rink.
After graduating from high school, Cole had to relocate to New York to attend St. John University. He graduated with Magna Cumme Laude honors in 2007 with a degree in communications. Later after graduation, he signed with Roc Nation and made his debut mixtape called "The Come Up." This was released in 2007 and he mostly produced it himself.
After that, he got the attention of some record companies, and Mark Pitts, a producer and music executive, offered to play it to Jay Z. However, when J. Cole tried to give a copy to Jay Z and waited three hours outside a studio, he was told aggressively, "Man, I don't want to hear this." That is when he decided to sign with Roc Nation and appeared on guest tracks with Jay Z, Wale and others.
To conclude, after all he went through, Jermaine Lamarr Cole became big after signing with companies and working with big artists like Jay Z, Kanye West and many more. He rose from the bottom and reached the top.