Top 10 Spring Anime to Watch
By: Stephanie Perez
OwlFeed Journalist
As the winter season wraps up, we get ready to pull in Spring. This lovely season brings along fresh air, flourishing plants, and critters all around. But this season also brings the upcoming spring break.
Spring break is when we finally get to relax and unwind after the long, long weeks of school. What better way to spend your leisurely break than by binge watching some great anime? Even if you aren't a big fan of anime, you probably have skimmed a series or two once in your life. Coming from an everyday otaku, here are some top 10 anime to watch this spring!
Sakamichi no Apollon (Kids on the Slope)
Episode Count: 12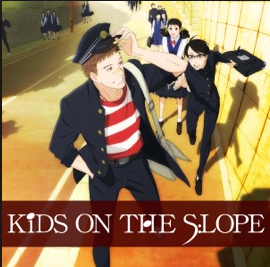 Taking place in 1966, Kids on the Slope is a coming-of-age manga adaptation of a heartfelt story of friendship, music, and love that follows newly transferred first-year Kaoru Nishimi, an introverted classical pianist and top student. Kaoru has trouble making friends until he meets the big and scary "delinquent" Sentarou Kawabuchi.
Sentarou's immeasurable love for jazz music inspires Kaoru and slowly breaks him out of his shell. Kaoru begins playing the piano at after-school jazz sessions in the basement of fellow classmate Ritsuko Mukae's family-owned record shop. As Kaoru discovers the overwhelming joy of playing music with his friends, bringing enjoyment to himself and others, Kaoru's nights turn into ones that he will remember forever.
K-ON
Episode Count: 41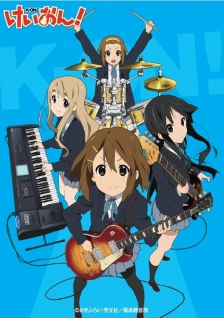 Inspiring music artists listen up! This one's for you. K-ON follows 5 high school girls who become friends through the Light Music Club. Yui the lead guitarist, Tsumugi the keyboardist, Mio the bassist, Azusa the rhythm guitarist, and Ritsu the drummer. The cute story of 5 aspiring musicians and their journey of ups and downs through high school together. K-ON has elements and art unique only to the infamous Kyoto Animation.
 Yakusoku no Neverland (The Promised Neverland)
Episode Count: 12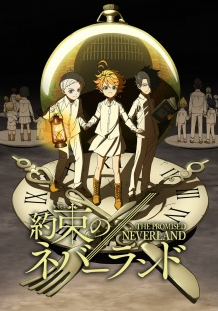 A story that is nothing like it seems is The Promised Neverland. Our story starts in a seemingly fun and happy orphanage that hides a dark secret. After a game of hide and seek leads our MC's Emma, Norman, and Ray to a mysterious gate that the children were always told to avoid by Mama (their caretaker) they retreat back to the orphanage. Later that day one of the youngest of the group, Connie, is adopted!
After the child is led away by Mama to her "new parents" Emma and Norman notice that Connie has left her favorite teddy bear behind. In a rush to catch up to the two, Emma and Norman go past the now open gate. To Emma's surprise there isn't a happy family but rather a familiar dead body.
Boku no Hero Academia
Episode Count: 65-ongoing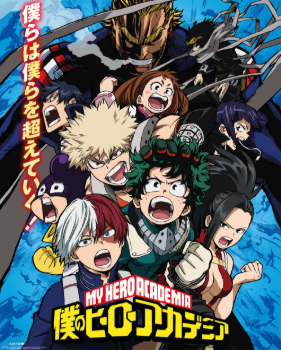 Being quirkless in a world where everybody has amazing super powers, well that's the life of Izuku Midoriya, a superhero-loving boy without any powers who is determined to enroll in a prestigious hero academy and learn what it really means to be a hero under the guidance of number one hero, All Might, Izuku's idol. BNHA is also a top number 1 running Shonen anime (Action/adventure targeted to males) in the west as of now.
Shokugeki no Soma (Food Wars)
Episode Count: 61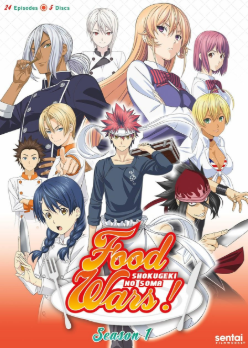 Yukihira Soma is an aspiring chef from a lower class family. Soma dreams of surpassing his father, a great chef and restaurant owner, and so attends Totsuki Culinary Academy, a legendary and formidable cooking school for the greatest teenage chefs in Japan. The cook offs and classes seemingly increase in difficulty with a huge consequence, if you fail a class you are banished from Totsuki!
Soma's surprisingly modest and humble cooking surprises all the high end cooks as he seemingly passes with very low-class cooked dishes of which taste like that of heaven, not at all matching the look!
Dororo (2019 Reboot or old version)
Episode Count: Reboot- 12 1968 version- 27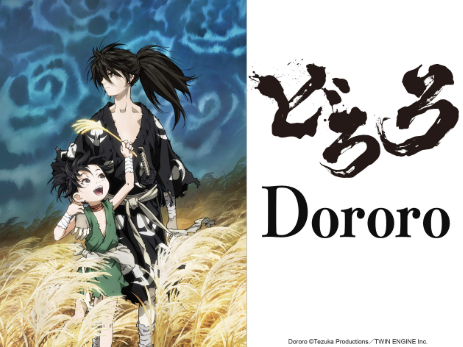 Think your parents are bad? This dad ripped apart his newborn son and gave his body parts to demons just for power! Daigo Kagemitsu, who works for a Samurai general in Japan's Warring States period, offers body parts of his unborn baby to 48 demons in exchange for complete domination of the country.
When the baby boy is born, Daigo has him thrown into a river, expecting the boy to die. A kind sage finds him and takes care of him. The sage creates prosthetics of the child and as time goes by the baby grows into a boy named Hyakkimaru. Every time Hyakkimaru kills one of the 48 demons, he retrieves one of his body parts.
Soon Hyakkimaru rescues a boy-thief named Dororo from a group of men that the young boy tried to rob. Together they travel in search of the demons who own Hyakkimaru's parts. Throughout their travels, they face a host of monsters and ghosts.
Megalo Box
Episode Count: 13
In a futuristic world, licensed citizens live in a wealthy city while, on the outskirts, unlicensed citizens live in poverty. In this world Megalo Boxing is a popular sport with a more lethal kind of fighting that involves metal suits. Junk Dog (our main character) is a young man who fights in underground illegal rings, but the challenges are rigged.
One evening he almost crashes his motorcycle into Yukiko Shirato, who is the head of the wealthy Shirato Group which oversees the Megalonia tournament. Junk Dog then picks a fight with her top ranked boxer bodyguard, Yūri, although Yukiko stops the fight despite Yūri not being yet done with JD. He finds Junk Dog and meets him in the underground ring where he beats him with ease, in which Yuri asks for a rematch when JD is finally worthy. However, JD would need a proper citizenship ID to fight in the big leagues.
With his friends' help, they persuade the mob boss Fujimaki to forge Junk Dog an ID under the name Joe, and the two are given 3 months to achieve their goal of working their way to the top of the Megalo Box rankings in order to have a chance of fighting in Megalonia.
 Carole and Tuesday
Episode Count: Not yet announced (Airs in April)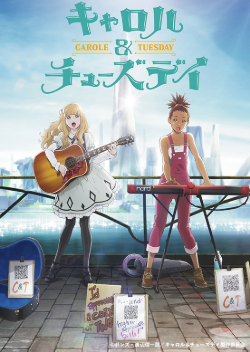 From Studio Bones comes a story of friendship and music as two girls from very different worlds collide through a shared love of music, changing history with their united musical talents. Although it is a new show with not much of a bio,  you can find more information on Carole and Tuesday on myanimelist.net.
Hyouka
Episode Count: 23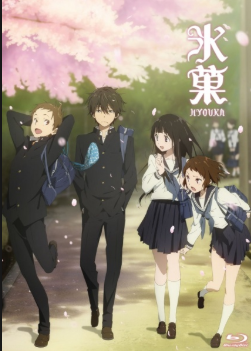 From the beautiful Kyoto animation comes a cute slice of life mystery, following Oreki Houtarou, a modest high school boy. One day he joins the Classic Literature Club because of his older sister's request.
There Oreki meets Chitanda Eru, Fukube Satoshi, and Ibara Mayaka, members of the club. Chitanda is a calm and beautiful girl who's as curious as a cat! Fukube is an ecstatic boy with a grand memory who calls himself a database. Ibara is a small girl who is very strict despite her small size but has a soft spot for Fukabe.
They begin to investigate a case that occurred 45 years ago. Hints of the mystery are buried in an old collection of works of the former members of Classics Club. The collection is titled "Hyouka."
Fruits Basket (2019 Reboot coming April)
Episode count: 26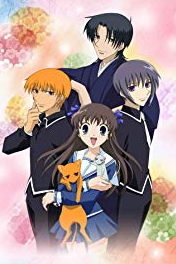 A classic slice-of-life anime targeted to a female demographic is a construed cheesy romantic comedy of the chinese zodiac! After her mother's death, Tohru Honda finds herself living with the Sohma family consisting of three cousins: Yuki, the 'prince charming' of their high school; Kyo, the hot headed, short-tempered outcast; and Shigure, the mischievous novelist, if not sometimes a pervert.
Tohru finds out the Sohma family secret that when a member is hugged by the opposite gender or they are tired out, they turn into the 12 animals of the Chinese zodiac. Filled with many lovable characters and many plot twists along the way, life at the Sohma house will never be the same again.