Top Ten Tips from Marie Kondo
By: Kayla Robinson
OwlFeed Journalist
Early this January, Netflix released a show starring the Japanese consultant and author Marie Kondo. Kondo specializes in cleaning and organization to improve mental and emotional health.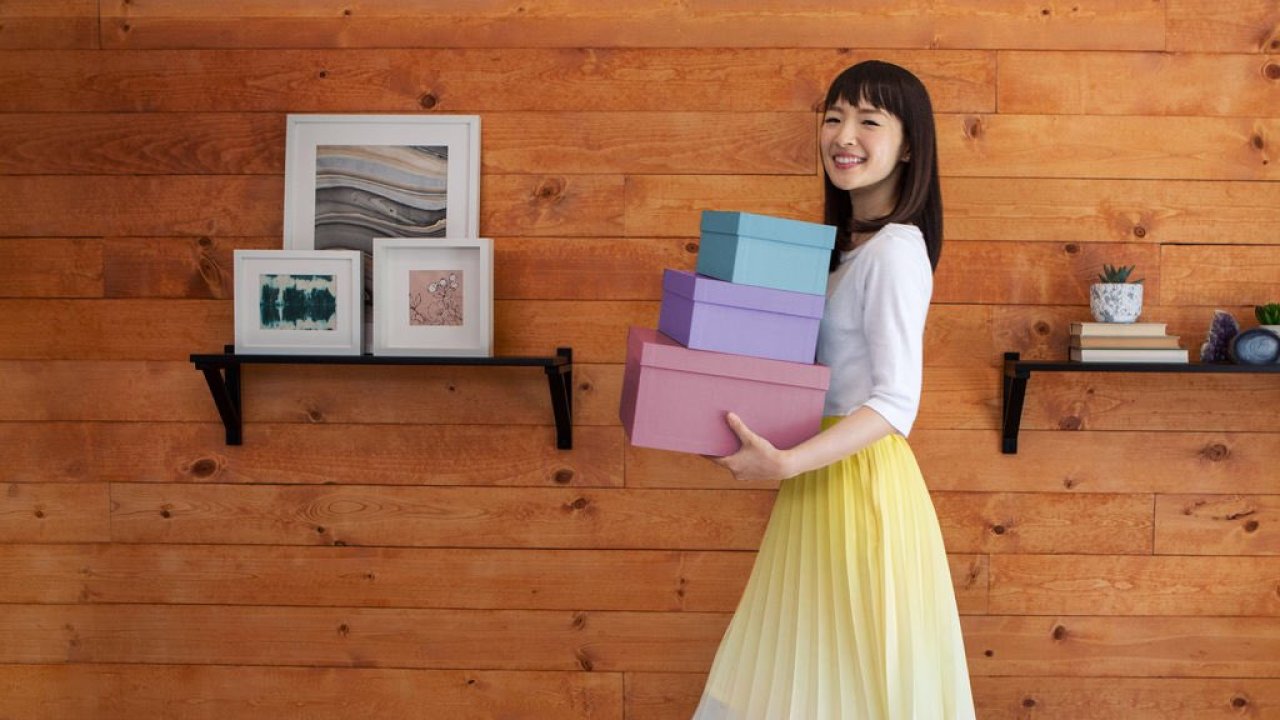 On her show, she helps people organize their homes in order to get them to prosper both internally and externally. Tidying Up with Marie Kondo is the best way to kick off the new year, but don't worry, Marie's tips can help you all year long.
"The best way to find out what you need is to get rid of what you don't."




This is such an important quote because it applies to so many things. Knowing what you need will help you to maintain a happy and healthy lifestyle, getting rid of bad friends, junk food, or old objects will help you figure out what you truly need to be the best you you can be.

"The space we live in should be for the person we are becoming now, not for the person we were in the past."




When it comes to cleaning, it can be hard to let go of objects that have stuck with you through thick and thin. But if it no longer serves a purpose, there is no need to hold onto it any longer. When we decorate, it should show who we are today.

"Does this spark joy?"




This quote is her most famous and repeated line from the show. This is because her main piece of advice is to surround yourself with objects that make you happy, but phrasing it in a general way can lead to a loss in progress.





Imagine going through a crayon box when you love to draw. Crayons, of course, make you happy. They're colorful and joyful and create works of art that no one else could imagine.





Now imagine going through that box and asking yourself "does this crayon spark joy?" Eventually, all the broken ones, and sticky ones, and ones that simply aren't a nice shade will be gone. The next time you want to color, you won't have to deal with nuisances that dim your joy while doing the thing you love.

"Rebound occurs because people mistakenly believe they have tidied thoroughly, when in fact they have only sorted and stored things halfway."




Does the phrase "I'll use this later" ring any bells? It's hard to properly clean using Marie's method because it takes more than knowing what you need and what you don't. You have to look deep inside yourself. Keeping one thing that you don't need will only lead to a vicious cycle of hoarding things that only have value in your mind.

"People can't change their habits without first changing their way of thinking."




Why is it that ever year we make the same promises but never fulfill it? It's because we make promises without changing the way we think. You can repeat "I'm going to go to the gym" as many times as you like, but you're never going to go until you actually mean it. Not until you keep up that confidence. Not until you stop saying you'll go and actually make plans. Not until you stick to a plan and keep thinking positively, rewarding yourself every time you do what you need to. Next year, when you start your resolution, think of the gentle voice of Marie Kondo telling you this.

"Everyone needs a sanctuary."




There are so many phrases relating to the sanctity of the home, but so few people's homes are actually sanctuaries. They are places to be safe and store your things, but not a place to walk in, take a deep breath in, and feel utter joy and pride in. We are so caught up in the idea of having a home, we rarely stop to make it a sanctuary.

"The act of folding is far more than making clothes compact for storage. It is an act of caring, an expression of love and appreciation for the way these clothes support your lifestyle."




When's the last time you folded something that didn't mean anything to you? Why waste your time folding a raggedy old wash cloth? No, instead we fold what we're going to wear tomorrow. We fold what helps us and we take care of what makes us happy.

"Have gratitude for the things you're discarding. By giving gratitude, you're giving closure to the relationship with that object, and by doing so, it becomes a lot easier to let go."




One of the hardest things to say to anyone or anything is goodbye. Our immediate instinct is to close ourselves off when we feel hurt, but the best piece of advice when letting something go is to cherish your moments with it.





This is something I advise you do with every object. Then, once you get to something meaningful, you'll be able to more easily let it go. Sometimes people may tell you that what you are holding onto is stupid, but if it has meaning to you, it is worth being grateful for.

"When your room is clean and uncluttered you have no choice but to examine your inner state."




Once everything around you sparks joy, there's nothing left to share your worries with. Before, you could share your unhappiness with your environment, but after there is nothing left to focus on but yourself.

"When we really delve into the reasons for why we can't let something go, there are only two: an attachment for the past or a fear for the future."




This particular quote is very unique and complex in the way it goes past the obvious and into how these objects are connected to you mentally. No matter how long you hold onto them, your mementos won't bring back the past or keep the future from coming. The best route of action is to tell them goodbye and give them away, sending the idea of holding onto the past or preventing the future with it.
Marie Kondo's show on Netflix is a definite show to watch as it delves into how we should clean our homes and our lives.