Teachers Improv a SHOW with Students
By: Carlos Johnson
OwlFeed News Editor
Improv is not only for students! Agua Fria High School's very own Cold Water Comedy Improv Team held an Improv Showcase Monday, February 25th, and on top of that, every staff member on campus had the opportunity to participate if they wanted to! The show took place in the Agua Fria Black Box.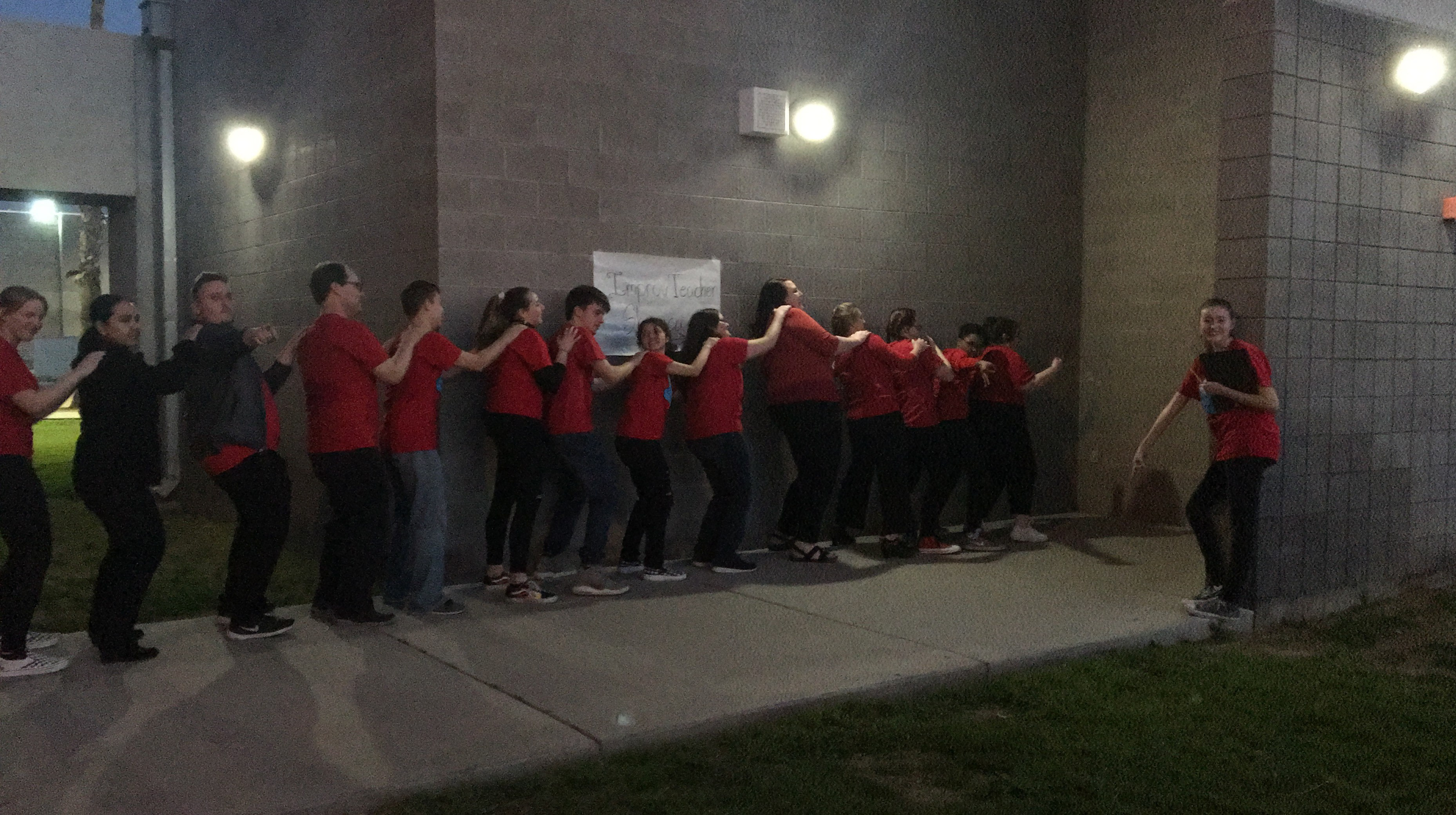 The following teachers performed in the showcase:
Mr. Nickelson (English III and IV Teacher)
Mr. Collins (World History and World Religions Teacher)
Ms. Johnson (AP Lit Teacher)
Mrs. Holdsworth (Spanish II Teacher)
Mr. Gonzalez (Theatre I, II, III, Tech Theatre, Speech/Debate, and Street Law Teacher)
There is a total of six games that were planned for the show, as well as two head to head games where everyone is involved. The show schedule goes as follows:
I Object
Fresh Choice
Changing Emotions
Dr. Know it All
My Movie
Crime Story
Pavlovian Response
World's Worst
Players, as well as teachers, were super ecstatic about this show, and really looked forward to performing!
"Well, I was honestly 'persuaded' to participate in this event by some of my students on the team," said Mr. Collins. "But ultimately, I agreed not only because I wanted to help an often overlooked and talented program on campus, but to personally help out some of my awesome students who've I've had in the past/present with something that they care about."
Having a teacher improv show was exciting for the team, and especially for the teachers!

"I did not realize improv had so many 'regulations.' I am sure I only learned very few [of them] and [only] on their surface," said Mrs. Holdsworth.
"I loved that I had the opportunity to participate and have a fun night with my colleagues and students," she said. "And as I mentioned I got to see my colleagues and students in a different light. It was great [and] I really enjoyed myself!"
The show went really well! The show had many iconic lines, and on top of that, had a major boost on the improvers' confidence.
One game that really stuck with a lot of the audience was the game Pavlovian Response. In this scene game, every player did a specific thing and if they did that, another improver would do something out of the ordinary.
One "out of the ordinary" thing that was done was a movement and saying from Mrs. Holdsworth. She would do jazz hands and say "Big Chungus."
For those of you who don't know, Big Chungus was a huge meme that is now dead. A lot of the audience were students, so it appealed a lot to them.
The show was a blast, come join us for the next show, which will be a casual showcase on March 25th! If you're not busy during this time, we invite you to have a good time, and lots of laughs!