Unity Week Brings Awareness to Exceptional Students
By: Sarah Niezgodzki
OwlFeed Journalist
On the week of February 19th through February 23rd, NHS put on "Unity Week" which was used to spread awareness about different disabilities that affect millions everyday. They did this through spirit days, activities at lunch, and ended the week with the most popular game we put on at our school, the Unified Basketball Game.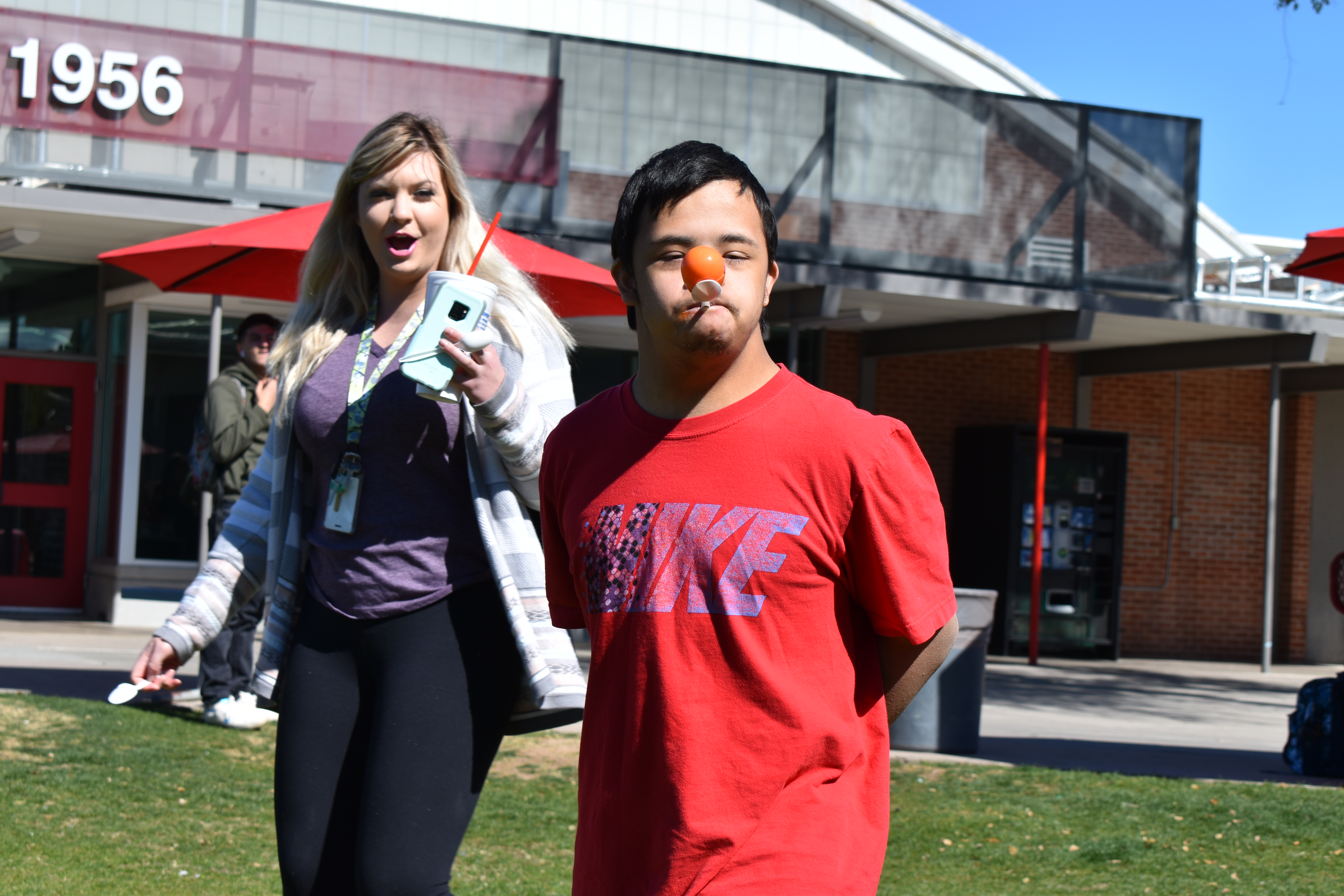 "Unity week is such an important week to raise awareness for what some of our other students are going through," said NHS President Andrea Barrios, a senior. "It was great to educate people on their traits because our student body began to appreciate and support them even more."
The week started on Tuesday where students all over campus wore blue for Autism Awareness. During lunch, there was music playing and inflatable bowling for everyone to play with our Exceptional Student Services special education program out at lunch as well.
On Wednesday, everyone was urged to wear green for our Cerebral Palsy Awareness Day. Again, at lunch, we had music playing and had an obstacle course set up in the courtyard, where our ESS students had to carry an egg on a spoon that they held with their mouth through the course.
Thursday came, and everyone decked out in orange for ADD/ADHD Awareness Day. Even though this was quite the rainy day, there was still upbeat music playing at both lunches for everyone to jam to.
"The best part about the week had to have been when we let an ESS student speak over the speakers during each lunch," said Barrios. "They were so excited to invite people to their game!"
Finally, the day that everyone was looking forward to came. On Friday, everyone broke out their silly socks and wore red for Down Syndrome Awareness and for the best sporting event that we hold at our school, the Unified Basketball game! Everyone was pumped up and packed into the gym to support our Owls and the Buckeye Hawks as they played.
"This is an event that our special education students, their families and our entire campus looks forward to," said senior and NHS Vice President Sophia Dunne when asked about the game.
"The excitement and confidence they gain from playing and scoring in the game and being cheered on by the entire school is incomparable," Dunne added. "I believe our students and staff should step up and play their part in including our special education students in more inclusive and empowering events. These students deserve the same happiness gained from the feeling of being a part of something, that everyone else has."