Art Club Offers AF Students a Creative Space
By: Edsel Ortiz
OwlFeed Journalist
At Agua Fria High School, there are many opportunities to join great clubs, specifically, Art Club! Art Club is held at room J14 in Ms. DeLuca's classroom. It is every Tuesday and Thursday from 2:15-3:30 after school.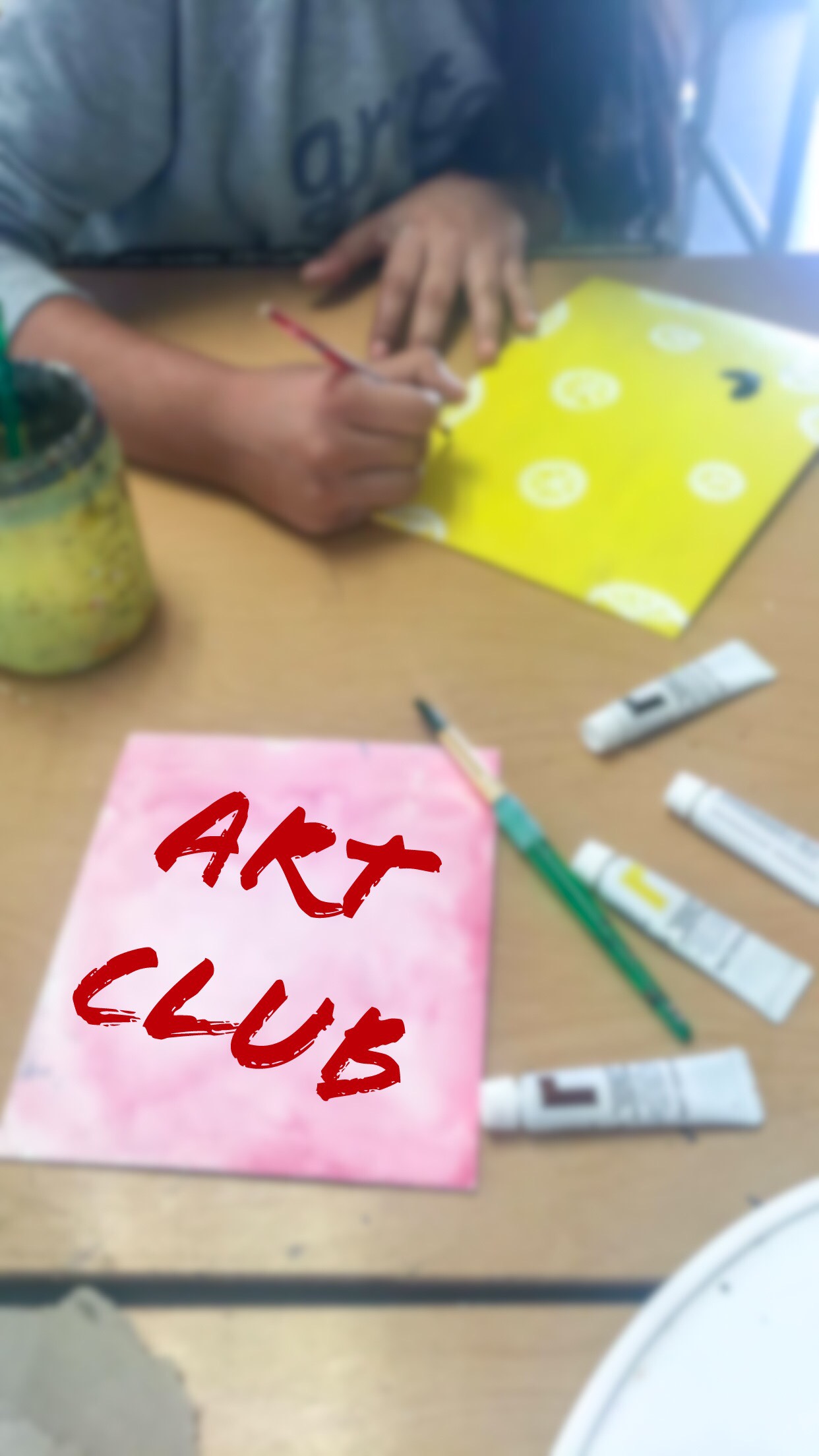 From my own experience, Art Club is a place where you can just chill, it's a place where you go to express yourself, where you can be free, and be yourself.
Art Club doesn't really have projects that all members work on. It's mainly just doing whatever art is to you, whether it's painting, coloring, or drawing. You can do whatever floats your boat!
When speaking with Roberta Rivera, a freshman and member of Art Club, she admires the other members. "You are surrounded by so many creative people," she said.
As a member, looking upon others, it's very interesting seeing the process of one's creations and how they express themselves through their pieces. In Art Club, you can express yourself, and be yourself.  "You feel yourself, no one judges," said Rivera.
Art Club is a place where you can let your mind speak. Lizbette Martinez, another freshman and member of Art Club, said, "I feel comfortable when I'm in Art Club, like I can let out my creativity."
"I would recommend people to join because you don't need to be artistic or amazing at drawing in order to join," Martinez said. Art Club is for everyone, from people who can only draw stick figures to live looking people; anyone is welcome to create.
Ms. DeLuca is very welcoming and Art Club, in general, is very nice. According to Martinez, "[My] experience with art club has been great so far; Ms. DeLuca is really cool and nice."
"My fellow Art Club members are really nice and respectful," said Rebecca Rodriguez, a freshman.
Art can be seen by many people as therapy. It is very beneficial to the human mind. In this case, Rodriguez said, "It helps me relieve stress."
"I would join Art Club again. It's very fun and I just love the atmosphere. I feel like next year I'll be back," said Martinez.
Art Club is really as simple as "Hang out with your friends and just be creative," Martinez said.
Art Club is inspiring, fun, and an amazing opportunity to express, explore your own passions, and is for anyone who is willing to create.