Agua Fria's Very Own Fashion Club Taps Into Student Creativity
By: Isaac Vera
OwlFeed Journalist
Fashion is a form of art that has been getting more and more popular as time goes on. From the early 80's iconic Chanel fashion show by Karl Lagerfeld (RIP), to the true religion jeans of the 2000's, to the Supreme trends that Tyler the Creator sparked, the game has been evolving over time.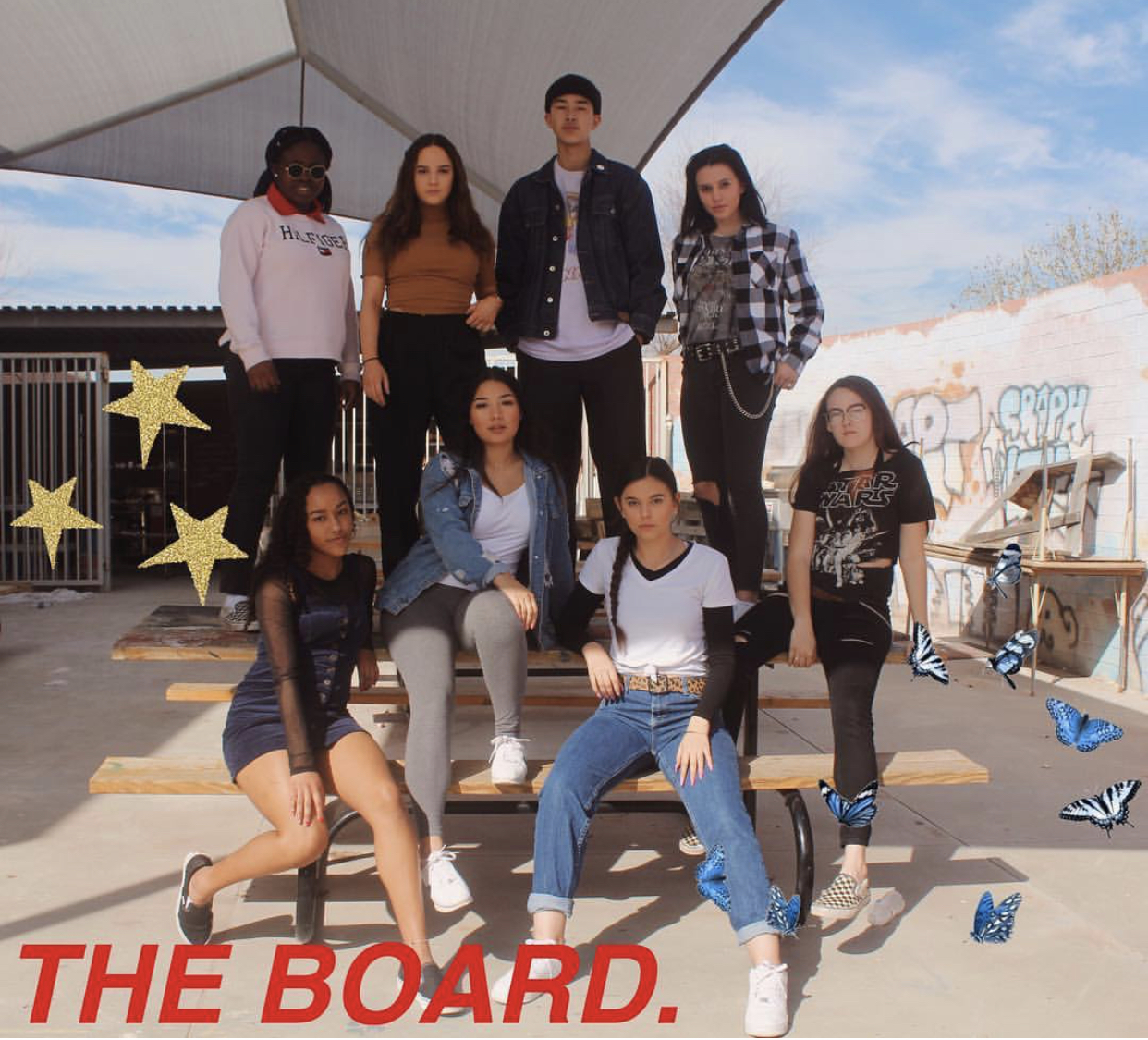 All these eras in fashion have inspired so many to pursue fashion and become more involved on it. Many people at Agua Fria, hope to create the same waves with our all-new Fashion Club.
Sophomore Sol Arevalo, the club leader, talks about his plans for the club. "My plans for us as a club are to expand our abilities when it comes to creating in a sense, not just with clothing but art, photography, graphic designing, business, and everything that pulls into fashion as a whole," he said. "I want to be able to make a comfortable space for creatives at our school to experiment with their creativity and fashion sense."
Sol's love for fashion gave him the idea for creating the Fashion Club. "There's endless possibilities when it comes to fashion and I feel like there are no limits whatsoever when expressing yourself," he said.
Something unique about the Fashion Club is that if you'd like to, you have many resources to help you make exactly what you have envisioned. Fashion Club is a place where you can show how creative you are without being judged. A creative safe haven, you could say.
The club currently has only met 4-5 times but our projects such as customizing jeans, shirts, and shoes has been keeping the club quite busy. We have a couple social media pages as well, where you can catch up and see what we are currently doing inside. You can follow the Instagram @aguafriahsfc, and the Twitter @aguafriahsfc.
"All reach different audiences, but the most popular one used is Instagram," said Mia De La Torre, a social media representative, when asked about what we can expect from the social media team. "On our IG page we try our best to make it open and like you're already a part of the club even if you just follow us!
"We like to talk about upcoming meetings and show the awesome projects we work on during meetings. We love having this page because it's such an easy and flexible outlet to get our name out there and to show what we're about."
The club plans on doing some fundraisers to get some sewing machines and is hinting at the possibility of getting Agua Fria its first ever fashion show. "I'm very excited to see what our members of the club can put together," Sol said. "As the club establishes itself I can kind of get the feel of who stands out the most with what they create. I am super excited for what we can bring though, and I hope we can show the rest of the school what we can make and what collections we can curate.
"Overall, if this fashion show ends up happening I just want us to gain exposure and attract more people to the club!"
We Fashion Club members are excited to give you an insight into what goes on in our minds. Hope you guys come along for the ride.