Upcoming Artists that You Should Listen To
By: Raeann Orona
OwlFeed Journalist
Are you tired of listening to the same old people? Has the same album been on repeat for a week? If so, all of these artists have been making waves in their respective genres and in the music industry in general. Make sure to give them a listen!
Rex Orange County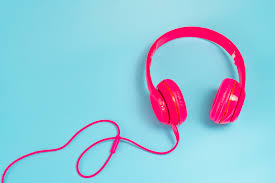 Rex Orange County has been making a lot of noise in alternative music within the alternative genre. A clip of him at one of his concerts even went trending on Twitter for a cover of Alicia Keys' "No one". He has released 2 albums since his debut, 2016's 'Bcos U Will Never B Free' and 2017's "Apricot Princess". He was even featured on Tyler, The Creator's Grammy nominated album 'Flower Boy' back in 2017.  He even has released some singles, one being "Loving is Easy" which features Benny Sings and a single that came out this year actually 'New House'.
Cuco
Cuco is a Chicano artist from California that makes Dream pop music. He has been constantly working on and releasing music since his days on Soundcloud. Cuco has 3 albums 2016's 'Wannabewithu', 2017's 'Songs4u' and 2018's 'Chiquito' EP. Cuco has also released his single that brought him most of his popularity "Lo Que Siento". He has even toured and played guitar for Kali Uchis for her 'Isolation' tour.
Poppy
Poppy is an American artist that started with bubble gum pop music in some of her earliest singles and her first album 'Poppy.Computer' and is transitioning into rock music with her latest album "Am I A Girl?". Poppy even has her own song with popular artist Grimes called 'Play Destroy' which even sparked controversy when she revealed that Grimes was a "bully" in the creative process.
Poppy even has a her own Youtube channel where she, along with her director Titanic Sinclair, upload very mysterious and creepy videos with unusual concepts. Some of his latest videos have been named "Are You Ready For Salvation?", "Get Away From Me.", and "Pray 4 Poppy". The longest of the 3 is only 1 minute as her videos usually average 2 minutes or under.
Lil Pump
Lil Pump has skyrocketed to the mainstream relatively fast. He got most of his fame from his very addicting song 'Gucci Gang'. He is a leader in new age trap music and one of the leading faces in the Florida music scene.
Lil Pump has released 2 albums 2017's self-titled album and the brand new 'Harvard Dropout' that came out on February 22nd of this year. Lil Pump has even gotten a lot of hate because of his very simple style of rapping which comes with a lot of repetition and trap beats.