Leaving Neverland: The Truth It Left Behind
By: Elijah Carson
OwlFeed Journalist
Everyone remembers where they were at when the famous legend Michael Jackson had died of a drug overdose at the age of 50, but they will also remember when they heard the announcement of an HBO documentary that starred men who claimed they were all sexually abused by Jackson at a young age.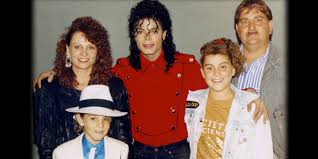 On February 19th, HBO released a trailer for the documentary, labeled Leaving Neverland, where it talks of two survivors, Wade Robson, 36, and James Safechuck, 41, who were former child performers and worked with Jackson, who explain their experiences and what happened.  When posted, it received over 4 million views and were clearly very mixed based on the ratio of thumbs-up to thumbs-down of 12,000 to 30,000.
Even the Google review of the film was a 46% and it was even being called in the audience reviews, "This 'documentary' is a disgrace to the art of visual information media." or even, "…a DISGRACE TO REAL SEXUAL ASSAULT VICTIMS!!" While others give thumb-ups and scold the die-hard Michael Jackson's fans for not seeing the truth.
With other sexual abuse survivor stories becoming popular as of late because of the #MeToo movements and the Surviving R. Kelly Lifetime documentaries, many people watched the HBO documentary giving it reached up to 1.3 million views and in the U.K up to 2 million on the premiere date of March 3rd.
Many people commented on the piece's credibility such famous rappers such as T.I., Juice WRLD, and singer Jason Deluro, as well as Mark Geragos, Jackson's former lawyer who represented him in the 2005 lawsuit when he was charged for child molestation. In Leaving Neverland, there was a scene of a press conference where Geragos suggested that the accusers wanted money, however, Geragos explained via Twitter that that wasn't even about the child molestation case, but a different one where Jackson was found guilty and turned himself into the police.
Other celebrities had praised the film and supported Robson and Safechuck, such as Ellen DeGeneres, Molly Ringwald, and #MeToo activist Rose McGowan, as well as singer-songwriter Sia, who supported the two men as she was a survivor as well.
Though Oprah herself had the best reaction as she said that After Neverland, in an interview that she hosted, "In 25 years of The Oprah [Winfrey] Show, I taped 217 episodes on sexual abuse. I tried and tried and tried to get the message across to people that sexual abuse was not just abuse; it was also sexual seduction. After I saw Leaving Neverland for the first time, I called up Dan Reed — I didn't know Dan Reed — and told him, 'Dan, you were able to illustrate in these four hours what I tried to explain in 217.' And I know people all over the world are gonna be in an uproar and debating whether or not Michael Jackson did these things or not, whether these two men are lying or not lying, but for me this moment transcends Michael Jackson … This is a moment in time that allows us to see this societal corruption. It's like a scourge on humanity."
Even after this whole mess, Michael Jackson family's such as his kids, Prince, Paris, and Prince Michael Jackson II, known as 'Blanket', are considering suing for fraud, emotional distress, slander, and misrepresentation. Even though the full story may never be told, it's clear that Jackson's legacy will always be clouded with this case.