Representative Debbie Lesko Visits AFHS
By: Lauren Mitchell
OwlFeed Editor-In-Chief
In November 2018, Debbie Lesko went up against Dr. Hiral Tipperini for the House of Representatives seat for Arizona's 8th congressional district, which is a majority of our students' district. Before the election, Tipperini visited our school, but students never got to hear Lesko's side. Now that she has won, representative Lesko came and visited Agua Fria on March 17.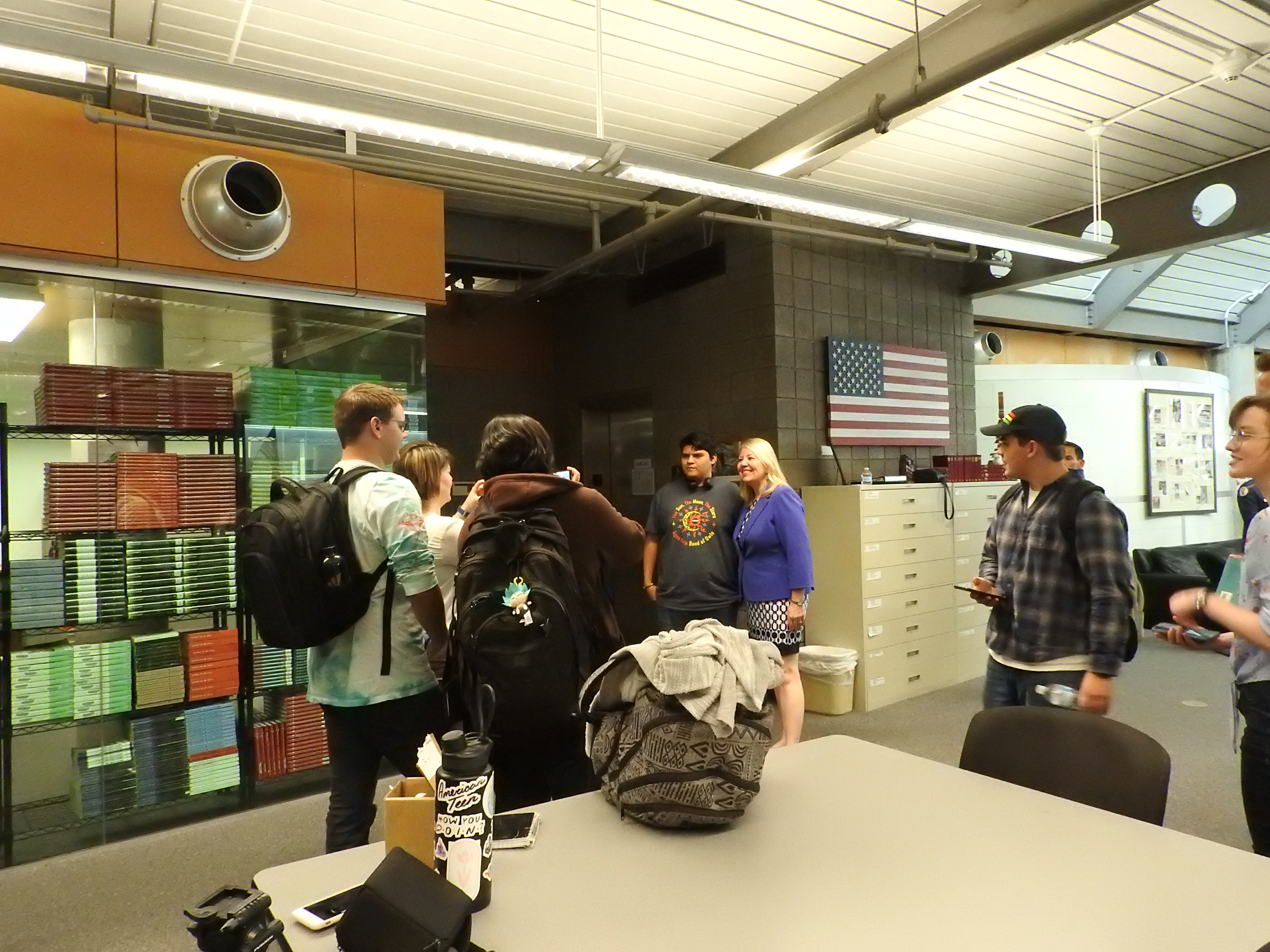 Republican representative Lesko spoke in front of the AP Government and AP US History students and answered their burning questions, a lot of which brought up controversy. Some of the questions included dealing with corruption, Nazi and terrorist attacks, making college more affordable, and LGBTQ+ rights.
A lot of students felt unsatisfied by the answers by Lesko, especially when it came to LGBTQ+ rights. Junior Kamille Sullivan asked, "As a woman of faith, how do you feel about LGBT plus rights, and how will you represent them?"
Lesko responded with "I think everyone should be treated equally, I do not think the government, however, should pick who has more rights than someone else." She continued on with an example of domestic violence and transgender women, ending that she will not vote for allowing transgender women in women's domestic violence centers.
"When she answered, it felt like she was just told me what I wanted to hear, which obviously politicians are trained to do that," Sullivan said. She felt as though Lesko was holding back her opinion because she was in a group of LGBT teens.
When a controversial question was asked, Lesko repeatedly said that she doesn't stray away from it. "I know that this [LGBT plus] subject is really getting into a lot of interesting controversial subjects, but I am never afraid of talking about what I believe in," she said.
Depending on the question, some people were more satisfied with her answers than others, but many agree she usually never really answered the question. Angel Cruz, junior, said, "I feel like everytime she was asked a question, she wandered into a different topic," or as Sullivan worded it, "She would beat around the bush."
At the same time, however, for many students, it was a cool experience to meet their Congresswoman and hear about the legislative process. Lesko dug deep into her work advocating for domestic violence victims. Lesko has personal experience with domestic violence with her ex-husband.
In the history of the United States, there have only been 117 Republican women in the House of Representatives, "and now I am one of them," Lesko said. "I am a part of a very small group of people and I plan to take advantage of that."
It was a really wonderful experience and was remarkable to have had our district's congresswoman visit us, especially after seeing the opposite side before the election. Now we were able to get two political perspectives.