What is Travel Club?
By: Sarah Niezgodzki
OwlFeed Journalist
Now that we're growing up, and finding new adventures that await, we all have those hopes to make every spring break the best that it can be with friends and great times.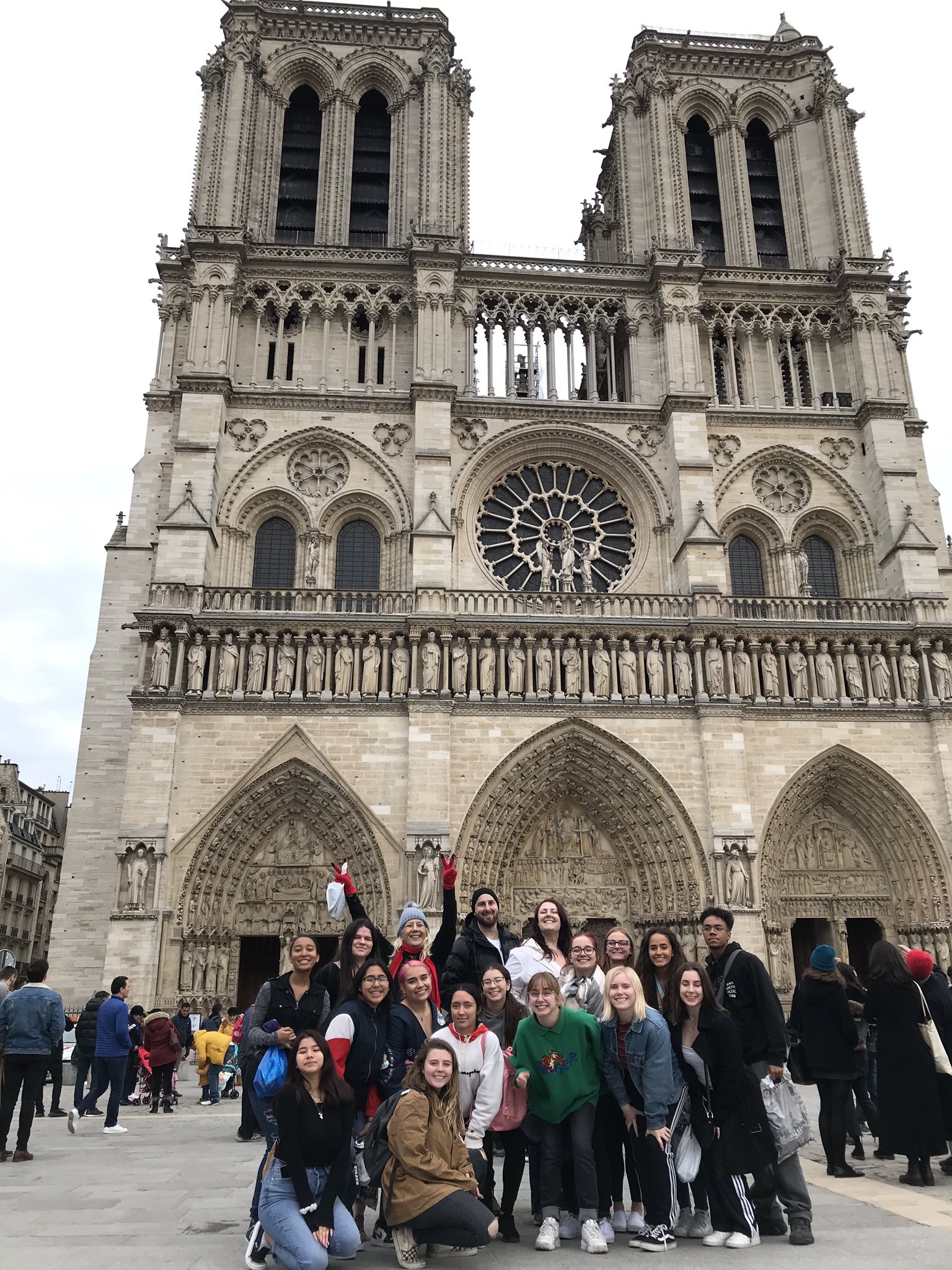 Have your hopes ever involved traveling the world? If so, Travel Club is the perfect place for you and is also a great way to spend your spring break!
Travel Club gives students the opportunity to spend 9 days in another country and expand their knowledge of different cultures, while also creating unbreakable bonds with classmates you may have never met before.
"When we only see one way of life, we're often stuck thinking that our way is the best, or only way of living. Travel Club allows students to see how other cultures live, how they dress, what they eat, how their cities work, and what they value," said group leader, and English teacher, Ms. Johnson. "There's power in being in the presence of history's great works of genius. Travel allows students to come face-to-face with some of mankind's greatest achievements and makes what they learn in school more real and relevant."
The club has traveled to places such as London, Hungary, Austria, Czech Republic, Slovakia, Germany, Italy, and Greece. Most recently over spring break 2019, the club went to France and Spain. There are still so many places to discover, and there's no doubt there are great plans in the works for the next trips to come.
"The experiences are probably the best part," said senior, Megan Mason, this being her second Travel Club trip. "I'm super interested in other cultures and being able to get out of my comfort zone for a week is always rewarding."
In case you were still curious about just what Travel Club entails, I'll break the trip down for you. The first day is a lot of traveling, but don't let me lose you there, it's a great bonding experience to see everyone else just as tired as you are, and see how EVERYONE is just a little bit crusty. It really gets the ball rolling on being comfortable with the people around you.
"I really enjoyed travel club and thought it was a really fun and unique experience. I saw a lot of things that were out of the ordinary and noticed a lot of differences between our culture and their's and also became pretty good friends with some unexpected people," said senior Faith Westacott.
I digress. Most of the time you're basically traveling forward in time and you have a whole day ahead of you by the time you arrive to your destination. You meet your tour guide, who you will probably create a great bond with other the next nine days, and then you're off to do whatever activities they have planned.
This year, the first day involved going to the Eiffel Tower and the cathedral Notre Dame, then a nice French dinner. The next few days we had in France were filled with learning of the French culture, taking the Metro, visiting different locations and museums, such as the Louvre, which is a museum home to the Mona Lisa.
When we arrived in Spain we learned of the Basque country, the running of the bulls and some new information about the Spanish culture. We then had a guided tour of Barcelona, and tons of free time to do exploring of our own, such as going to the beach and getting souvenirs.
"Students should join Travel Club because it is a fantastic introduction to international travel. All of the accommodations, food, transportation, and entrance to great exhibits are covered by the trip. Our tour guide keeps us safe and problem-solves for us. It opens up the world and shows students how accessible other countries can be," said Ms. Johnson.
If you are interested in a practically all-inclusive trip while you're still in high school, talk to your parents and look into joining Travel Club next year! You can email Ms. Johnson directly, or be on the look-out for our next meeting to get more information. Don't miss out on this great opportunity.