Jelly Belly Unviels CBD-Infused Jelly Beans
By: Kyla Heller
OwlFeed Lifestyle Editor
A fruity and flavorful candy has been turned into a CBD-infused medicinal adult snack.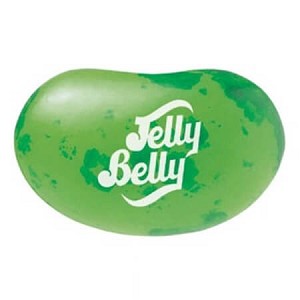 The creator of Jelly Belly has decided in early March to release a line of CBD (Cannabidiol) infused jelly beans for medicinal purposes.
Just in time for Easter, the new CBD jelly beans have been on the market with the purpose of having soothing properties while enjoying a sweet treat. But what is CBD?
CBD, a legal substance, "is a naturally occurring compound found in the resinous flower of cannabis, a plant with a rich history as a medicine," says Project CBD. It is a non-addictive substance that is believed to have healing properties.
Unlike it's closely related substance, THC (Tetrahydrocannabinol), CBD does not give cause the "stoned" or high feeling that most people relate cannabis to. It can in fact have the opposite effect of relaxing people on how much of each substance is consumed.
What healing properties do these magic beans have? The jelly beans are meant to provide relief for a multitude of things like chronic pain, depression, anxiety, inflammation, and other conditions that require the treatment medicines with harsh side effects. In an article written by Jillian Kubala it shows that "A study of 16 people undergoing chemotherapy found that a one-to-one combination of CBD and THC administered via mouth spray reduced chemotherapy-related nausea and vomiting better than standard treatment alone."
Does CBD really work? There have been a lot of studies on the effects and potential of the oil but  long term effects and safety on the people that use it are unknown. While it has taken the medical market by storm with customers claiming that it helps relieve pain and inflammation, most CBD oil commercials are mislabeled and claim to have results that are not true.
This new line of jelly beans is called "Spectrum Confections" and it includes flavors like cinnamon, strawberry cheesecake, marshmallow and mango. Each jelly bean has 10 mg of CBD oil in it and are dusted in sugar to mask the flavor. When the beans went on sale they quickly sold out, selling at $2 a piece. Currently they are still out of stock and they need to be ordered directly through the companies website but it is still not known when they will be back in stock.  
Although the CBD oil does not give the hallucinogenic feeling, customers are expected to give themselves what they feel is the correct dosage of the jelly beans, "The small size of each jelly bean would give customers flexibility in how much they eat," the company said.
"The jelly bean is perfect for the proper dosage [of CBD]," Klein remarked to Cannabis Aficionado. "We are putting 10 ml in each bean. If people want a small dose, they eat one. If they want 20 ml, they can eat two," and so on. "They can decide what their proper dosage is." said Klein while in and interview with Fox News. There is no limit to how many beans a customer can buy and eat.
The future of medicinal candies may grow after this recent product launch. We wonder what problems the market for candy will cure for consumers next.