Prom Theme: It's Great!
By: Carlos Johnson
OwlFeed News Editor
Agua Fria upperclassmen are in for an antique treat! When these students were released to go to the pep assembly on the Friday before break, they were more than pumped to find out what the prom theme was. At the end of the assembly, the well-loved theme of 1920s Great Gatsby was announced.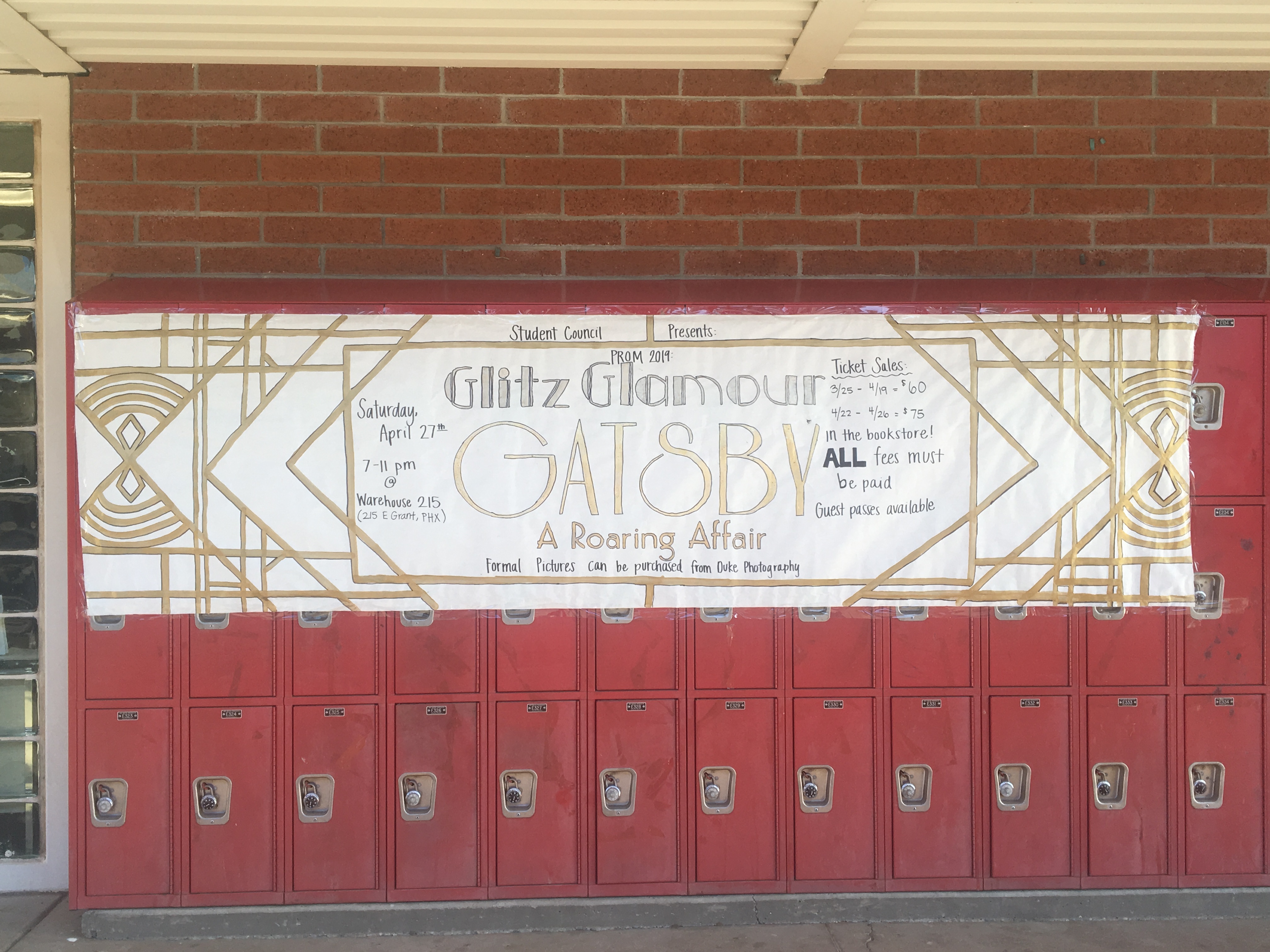 For those who are unaware, The Great Gatsby is a book that is set in the 1920s. It revolves around wealth and lavish parties – all within The Jazz Age.
Juniors are usually in charge of Prom, and one of the biggest contributors is Sydnee Messerschmidt. Sydnee and the rest of the Juniors contributed so much to make Prom so memorable.
The work put into Prom to make it the best it could ever be was extreme. "We came up with idea themes over the summer, then finally decide with the best theme," said Sydnee. "We picked The Great Gatsby theme because it was one of the best themes that could be decorated well. We have lots of design ideas, and have really good music choices!"
Many upperclassmen were ecstatic when the prom theme was announced.
"The theme was not a surprise," said Alyssa Velasquez, Agua Fria High School senior. A lot of hints were already going around. The Dance Department performed with many 1920's themed clothing.
"It is still a good theme overall. This year's theme is pretty awesome," said Alyssa. "I made sure to pick out the perfect dress," she continued. "I also didn't worry about bringing a date because I wanted to spend my last Prom with friends before we all go to separate colleges."
Sarah Niezgodzki, Student Body President, is one of the biggest Prom instigators on campus.
"It is worth the money," she said. "Student Council spends a lot of time and their own money for a venue DJ, and promotions. There is just so much effort put into it," Sarah said.
"It is one of the cliche things that high-schoolers should go to," said Sarah. "It is something that everyone needs to experience, even if you don't have a date; you can go with all of your friends, and it will be just as fun!"
Prom is taking place on April 27th from 7-11 PM at Warehouse 215 at Bentley Projects in Downtown Phoenix. Agua Fria Student Council invites all upperclassmen and their dates to have a Great time within the Jazz Age!