Your Guide to Thrifting
By: Stephanie Perez
OwlFeed Reporter
Did you just go to a clothing store expecting to get the latest clothing trends but opened your wallet to only have a moth fly out?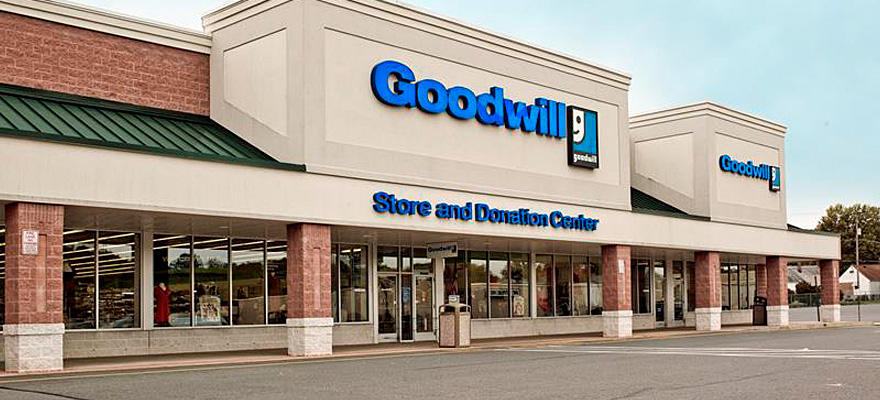 Although you may not be able to shop at high-end stores, you can still get the updated wardrobe you want all through thrifting!
Thrifting is essentially going through second-hand stores and discovering all the surprising treasures that are hidden. Here are some tips and tricks to guide you into becoming a thrifting pro.
Tip #1: Find your local thrift store–but remember, the richer the area, the worse the finds. Sadly, this is due to the rich not really needing a thrift store, thus eliminating donations. For starter thrift stores I would recommend a Goodwill, Savers, or Value Village, most likely there is one of these in your area.
Breaking it down, Savers is a bit more expensive than a Goodwill as Savers tends to take overstock from actual stores and have more actual name brands like American Eagle, Aeropostale, or Hollister (these would apply to clothes and shoes). Although, at Goodwill you can find American Eagle and Peds overstock in shoes but when it comes to clothing it's a mystery–I once found a Fashion Nova dress in there!
Tip #2: Know how the sizes and organization work. When it comes to organization, thrift stores tend to organize by size within color. The sizes are not definite numbers like you would expect from regular clothing stores but rather follow the fraction rule, the sizes ranging from 1/2-32/33. This may sound confusing to find your size, but in reality, it's not. The fraction rule actually works as a range meaning ½ would be sizes 0-2, ¾ would be sizes 3-4 and so forth. In general,  you'll find the items are color -coordinated and go until they run out of items in that size.
Tip #3: Keep up with the deals and specials that can be found in thrift stores. For example, Goodwill does deals and specials every day, their biggest one being every 2 weeks that the whole entire store is 50% off. These deals and specials of theirs correspond to the tag colors on the clothing (this rule sometimes applies to other thrift stores as well as Savers follows this rule too). Sometimes, depending on the tag color, one or two tags could be 10%-50% off a certain day. Goodwill and Savers provide little schedules of these deals by the registers and on their online websites.
Tip #4: DO NOT–and I repeat–DO NOT BUY UNDERWEAR OR BATHING SUITS AT A THRIFT STORE. I shouldn't have to explain why this is a bad idea. There are MANY diseases and other unwanted things people can have where the sun doesn't shine so I just recommend not even looking at them.
Tip #5: Bring a reference image as to the kinda outfit you're trying to recreate. This makes the process of scouring a thrift store so much easier as you can direct your search to the areas where you need to go to find your items.
There a bunch more tips for thrifting, but these are the basics. Happy thrifting!