The Life of 21 Savage
By: Israel Mora
OwlFeed Journalist
Shéyaa Bin Abraham-Joseph commonly known as the rapper 21 Savage was born on October 22, 1992. As of now, people know that Savage is actually British and comes from the United Kingdom.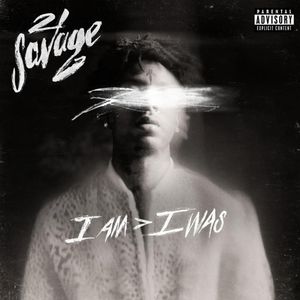 Savage is mainly known as a rapper, songwriter and a recording producer based in Atlanta, Georgia. He mostly became known in Atlanta for the 2015 mixtape "The Slaughter Tape," before getting national attention because of a famous song he released called "Savage Mode."
In his early life, Savage was born in London by British-born parents. Savage has twin sisters, Kyra and Jayda Davis, who are dance choreographers. Savage's parents separated in his early life and he moved in with his mother to Atlanta when he was 7 years old.
In June 2005, Savage attended a funeral at the United Kingdom for an uncle of his and stayed there for a month and returned to the United States of America after the month was over and came with an H-4 visa, which expired a year later and his attorneys were aware that they had overstayed their visas. His mother began a new relationship with a doctor and later they had children of their own. Sadly, Savage lost his brother Quantivayus in a shooting after an attempted drug deal.        
In seventh grade, Savage was permanently banned in a school district for gun possession leading him to find school in other areas before being sent to a youth detention center. He finished eighth grade with an alternative program and dropped out his freshman year because he said it was exhausting him. After dropping out of high school, Savage joined a local street gang and later became a full time drug dealer.
He took in many parts of crimes like car theft and robbery. On his 21st birthday, during an attempted robbery, savage was shot 6 times and his best friend was killed by rival gang members. After he was shot, later he said in a meeting that "I couldn't get tattoos on my arms because I got shot in these spots." He said, "I also got shot in the neck when my friend was there and was shot too."       
As of now, Savage is a very famous and well respected rapper. He has made many hit songs and albums that are still listed to everyday by millions of people. Savage has also made songs and albums that were big hits with other big rappers such as Drake and Post Malone.
In an interview, Savage had told the interviewers that "I have become better than I was" meaning that he has tried to fix things he regretted. After he went through many things and his family members deaths, he said, "I got the names of my family members who I really cared for who died on my body to remember them better."
As of right now, The U.S immigration and customs Enforcement known as ICE (U.S. Immigration and Customs Enforcement ) has arrested Savage and the Immigration and customs enforcement or better known as "ICE" said in an interview that "he is a citizen of the United Kingdom and entered the U.S/ in July 2005 and then unlawfully overstayed his visa when it expired in June 2006."
He was granted bond and was released the next day. We all await the outcome of an expedited deportation hearing scheduled on April 15. Also they will decide if they will deport him or not. Savage stated, "I think my lawyers thought that ICE had been after me for a while."
Many people await to know and wait to see if he will make new music which we all love and listen too.