Mr. Molina to Skip Graduation for Montana Logging Competition
By: Kyla Heller
OwlFeed Lifestyle Editor
Mr. Molina will not be attending this year's graduation to see the senior class graduate. Our principal has decided to return to Montana to compete in the University of Montana's logging competition to defend the trophy for his school. This leaves Agua Fria without a main speaker at graduation to host the event.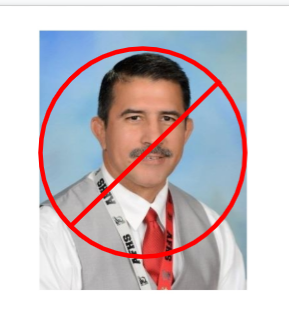 Defending his school's woodsmen team that "is a student-run group that competes in Collegiate Timbersport events such as ax throwing, pole climbing, crosscut sawing, log rolling, chopping, and other events designed to emulate traditional logging practices." He competed in these competitions when he was attending this university and making sure that his beloved college keeps their winning streak going is more important than seeing his 2019 seniors graduate and move into their future.
Agua Fria staff is currently on the hunt for someone else that can take over for Mr. Molina this year. On such short notice, we worry that we will not be able to replace him on time and that our graduation will be missing a vital part of the event and staff. There is a strong possibility that a worthy freshman will have the opportunity to take over and will be in charge of running and hosting the event.
Mr. Molina said that, "If we win this upcoming competition I will probably move back to Montana to continue the team's success by coaching new team members," adding "… the college campus is more my speed. These high school kids are just not into logging like they are in Montana."
This leaves the possibility for Agua Fria to get a new principal next year.
In an effort to minimize the damage, Mr. Molina has considered moving the graduation to our school's Old Gym as well but more updates on that will be coming soon.
Tehehe…..Just Kidding, April Fools 🙂