Famous Celebrity Singer Heading to Agua Fria
By: Elijah Carson
OwlFeed Journalist
Though most people say that nothing exciting happens here in Arizona, it appears that that opinion is going to change as a mysterious celebrity is coming here to surprise us at Agua Fria.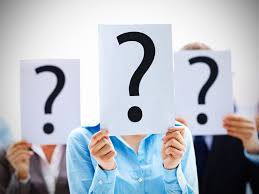 It all started the week right after Spring Break during an interview between OwlFeed Journalist Sarah Niezgodzki and Principal Molina when discussing the terms of Prom being canceled. When interview herself she stated, "Well, it was kind of a shock to me as it really wasn't expected. I was talking to [Principal] Molina about what we were going to do since Prom was canceled and he just said, 'Well we already got that new singer coming here…' then trailed off! I was trying to get him to talk and say who it was but he wouldn't tell me."
Though Sarah didn't get the answer she wanted, OwlFeed themselves came to talk to Molina to see who this "singer" was and received this answer.
He stated, "Ms. Niezgodzki is actually mistaken as I merely misspoke and she just spun this way out of control, though the blame isn't entirely on Ms. Niezgodzki as this is just might fault as well. Though to clarify, there is no 'singer' coming to Agua Fria."
Though Principal Molina did try to fan out the flames of the news, it seems like he only made the fire spread as more and more people are talking about how someone famous is coming to school. Many are starting to speculate and theorize who this singer is. From talk of the legendary Lady Gaga to other smaller artists such as the talented Anderson .Paak.
Though the truth is, this reporter happens to know who the secret "singer" is. After many talks with Principal Molina, he finally confided with me and told it was, and the truth is, the singer is…
Me.
APRIL FOOL'S