Kevin Abstract's "ARIZONA Baby" Album Review
By: Isaac Vera
OwlFeed Journalist
Kevin Abstract, a member of the rap group BROCKHAMPTON, has been teasing snippets of his new solo album, ARIZONA baby. The wait for the album has finally come to an end. The 11 track album released Wednesday night.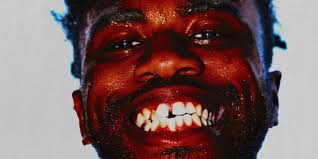 Big Wheels, the first track, is a mixture of Kevin's incredible flow pitched up, and a beautiful saxophone solo along with some 808's and guitar. He speaks of how fame has affected his life. Kevin mentions becoming rich too quickly, that even his mother still has to work at Sonic.  
Big Wheels reminded me of STAR off of BROCKHAMPTON's first Saturation album mixed with SISTER/NATION off of Saturation 3. It's really just a great way to kick off the project. This song includes a music video, which gives me a lot of 2013 Tyler the Creator-type visuals.
The 2nd track, Joy Ride, was quite the upbeat song. Kevin once again talks about fame and how it has affected some of his friendships. He also used trumpets to perfectly contrast his autotuned voice. Joy Ride was personally, reminiscent of summer days and… joy rides. "It's just a fast-paced, fun song," said @karsynaoki on Twitter.
Georgia, the 3rd track is one of my favorite songs on the album. Kevin's iconic chipmunk type voice is something unique that not many artists can recreate very well (besides Frank Ocean's Nikes). This song is a more mellow, sunset watching type of song. Georgia reminded me a lot of Jaden Smith's SYRE album, with the lo-fi type vibes added onto it. Jesus De La Rosa enjoyed its "peaceful, summertime vibes."
Corpus Christi dives deep into Kevin's problems and personal life. He reminisces over his younger days
"Me and my cousin would play ball all day trying to perfect that fadeaway,
All our childhood dreams found a way to fade away
Tyler Perry movies dawg, and Michael Jackson videos."
He also touches on open wounds from a recent event that happened with one of the members/lifelong friend of his band, Ameer Vann. He was accused of sexual assault on social media and was removed from the band because of that. There's a much bigger story to this but to keep things short, things did not end on good terms. There was a lot of turmoil in between the fans and Ameer as well which did not help the situation.
Baby Boy is a slower, sad love type of song. It  contains the chorus of an unreleased BROCKHAMPTON song, "Let's Get Married", which was a song many fans were anticipating since last summer. Many people had mixed opinions on the song but I thought it was an alright song. You could probably listen to this with your special someone on a sunset car ride.
Mississippi is another slow song which also had some mixed opinions from his fans. I enjoyed the chorus which has Kevin's robotic and melodic voice combined with a beautiful bass guitar outro, which i've began to appreciate so much more now that i'm learning how to play bass. This is definitely one of the tracks I've found myself skipping though.
Use Me contains another signature flow from Kevin, which talks about some of the problems he encountered with drugs. The intro reminded me of a church choir, Kanye West sunday service type feel. I just love the way the beat bumps up and down throughout the song.
Peach is by far.. my favorite track on this album. Dominic Fike's feature along with the mellow guitar is such a beautiful combination. This is EASILY one of my favorite songs of the year and it's not even close. Bearface's voice sounds nearly angelic accompanied with a verse from Joba. Peach is just one of those songs that instantly lifts your mood up and has been the most played song on this album for me.
American Problem has 2 sides to it. The first 2 minutes has a sentimental feeling to it and feels almost like a lullaby because of the violin and piano. It then transitions over to a bumpy rap type of beat which has another amazing verse from Kevin
"I think it's kinda crazy how my life panned out
I think it sucks that you and I ain't work out
I used to sleep on Jon's couch, saying I'll be out this ***** sooner than later
17, I said I was gon' make some **** that was gon' be bigger than the FADER"
I really enjoyed the transition on this song and is definitely one of my favorite songs because of the smooth transition.
Crumble contains another feature from Dominic Fike with a sentimental intro and chorus.
"You got room in your phone for one more distraction
Wonderful times
Time is moving too slow for me to distract you
I need to get back to you"
The guitar used in this song REALLY reminds me of "Dear Prudence" and "While My Guitar Gently Weeps" from the iconic british band, The Beatles. This is one of the more sadder, but still enjoyable songs.
Boyer, the final song on his album, throws you right into a fast paced bumpy beat. The lyrics completely contrasts the beat though.
"I was high as hell, hanging with my white friends
Thinkin' I'ma be alright if I'm just like them
Then the police pull up on me with the lights dimmed
Had me on the ground begging for my life, man"
The lyrics have a deeper meaning to Kevin's life and even with that, I can confirm this is a certified banger. One of my favorites off the album as well.
After a 3 week long tease of the album, Kevin has dropped a beautiful project overall and something that will definitely be on one of my top albums of the year. The unexpected Dominic Fike features just add onto this diverse album. Although many of the songs contrast musically, they are constructed well enough to sound magical in order. Because of this, ARIZONA baby is a 9 out of 10 for me.
Kevin leaves us with this album, and more anticipation for both more of Dominic Fike and BROCKHAMPTON.