The Act: The Story of Dee Dee and Gypsy
By: Edsel Ortiz
OwlFeed Journalist
A new TV show on Hulu has everybody obsessed with the true story of Gypsy Rose Blanchard and her mother Dee Dee Blanchard.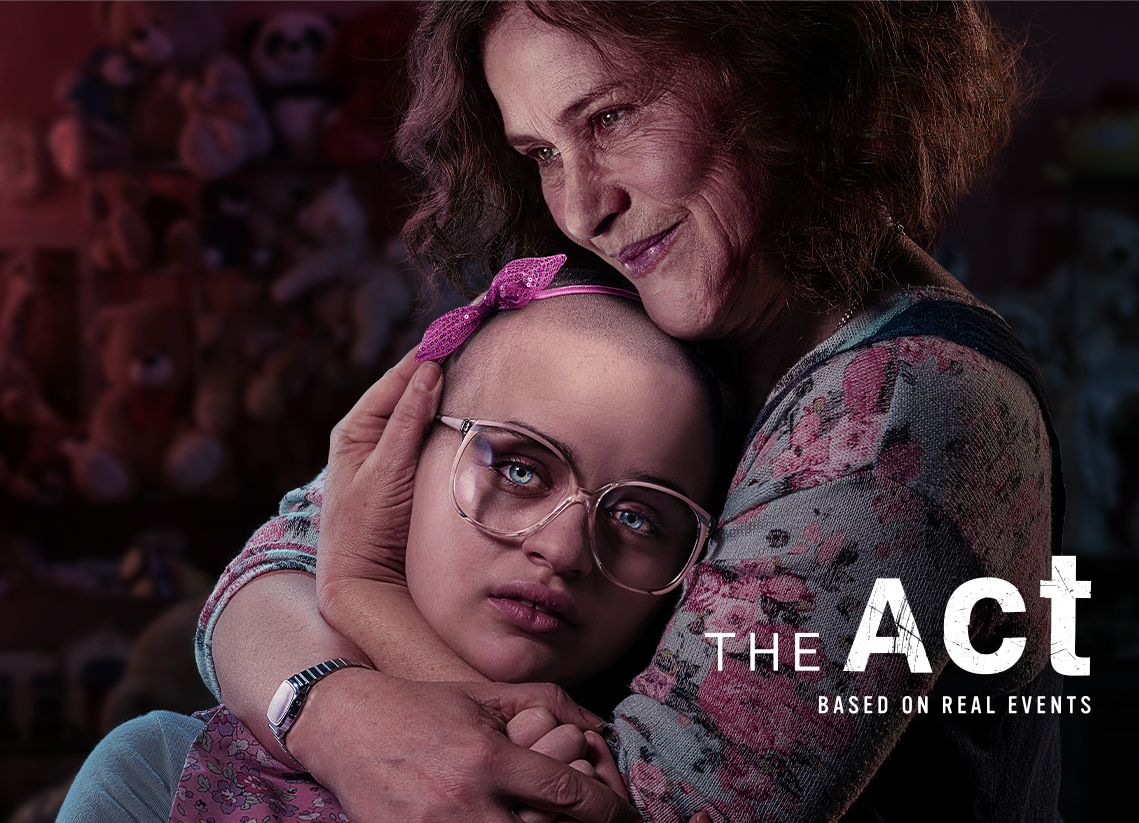 Gypsy was claimed to be diagnosed with muscular dystrophy, leukemia, retardation, sleep apnea, epilepsy and chromosome and digestive disorders. When she was 6-years-old, her mother claimed Gypsy was paralyzed from the waist down and when Gypsy was older, her mother said she had the mental age of 7.
This young girl, with her mother, Dee Dee, managed to keep a brave smile through all of her illnesses, which made everyone admire and love them.
Gypsy and her mother were not financially stable, so they lived with Dee Dee's parents. When Gypsy was around 5 years old, she was riding with her grandfather on his motorcycle when Gypsy fell off and slightly scraped her knee.
This incident caused Dee Dee to panic and rush Gypsy to the hospital, where the doctor then informed her that Gypsy was going to be just fine. This resulted in Gypsy being put in a wheelchair, while her mother was informing everybody that it was going to take many surgeries before Gypsy could ever walk again.
After a while, Dee Dee's parents started getting a little suspicious about things, which made DeeDee call them out and move out on her own to Louisiana. While living in Louisiana, DeeDee was too busy taking care of Gypsy that she couldn't have a job so they lived on their disability check in a really run-down apartment.
When Hurricane Katrina hit in 2005, Gypsy and DeeDee lost everything, including all of Gypsy's supposed medical records. The sad story of poor Gypsy and her mother caught a lot of people's attention.
This brought them a new place to live in Springfield, Missouri, in a house with a wheelchair ramp. With all of the attention, they received a trip to Walt Disney World and back stage concert tickets.
Gypsy later then discovered her own Medicaid Card, that caused her to question her own mother. On the card it stated that she was born on the year 1991, while her mother told her that she was born in 1995, making her 19 years old and not 15, like she was told. "So I was actually 19 at the time, not 15," Gypsy said to GoodHouseKeeping.
Gypsy then claims that at doctors visits, her mother wouldn't let her speak, and she claimed that her mother would tell her that if she tried to tell the police that they wouldn't believe her. Gypsy also claimed that her mother physically abused her, tied her to her bed, and hit her with clothing hangers. "I felt like there was no hope. I kept thinking, 'Dear God get me out of here somehow.'" Gypsy said to GoodHouseKeeping
Later, Gypsy got in contact with Nick Godejohn, a 24 year-old man, who Gypsy met on a Christian dating site. She used this site as her escape, she then later planned with her boyfriend to murder her own mother so she could escape, and they did so. "I just don't understand how someone could do this to their child," said Gypsy Rose in an interview with Dr. Phil.
In June 2015, Nick Godejohn snuck into her home, and murdered Dee Dee while she was sleeping, meanwhile, Gypsy was hiding in her bathroom.
Four days later, Dee Dee's body was found stabbed multiple times, and slashed across the back of her neck. The day after that, the police found the couple hiding out at the house of Godejohn, in Wisconsin.
Gypsy Rose Blanchard, one day later was found, perfectly fine, she could walk, and she looked like a normal girl, living her normal life. Gypsy in an interview with ABC News said, "The only thing that I have wrong with me, is that I only have a little bit of a lazy eye."
Nick Godejohn went to trial and was found guilty and was sentenced to a life in prison with no chance of parole. "Since prosecutors didn't pursue the death penalty, life in prison was the only possible sentence for Godejohn…" said News-Leader.com.
Gypsy, then pled guilty and and got 10 years in prison. As Gypsy serves her time in prison, her family says they will be there for her when she gets out.
"She will always have a home here," said Rod Blanchard, her father, to People.com.
This July of 2019, Gypsy Rose Blanchard will be completing 3 years in prison. What will Gypsy's life out of prison turn out to be?