By: Hayley Baker
OwlFeed Journalist
Imagine your alarm goes off, you wake up and it's time to start a new day. You get to school early enough to hang with friends for a few minutes, but not too early. The bell rings. It's 7:15 in the morning… 7:15!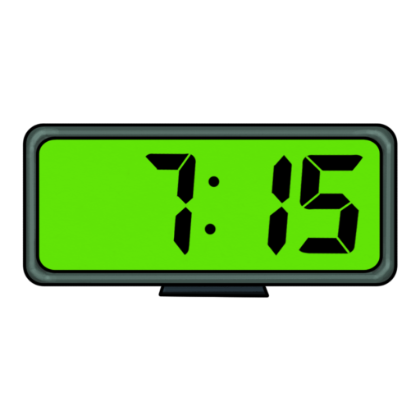 Being in high school can be a lot. Having to juggle school, sports, clubs, jobs, on top of maintaining a social life, AP classes, family, and trying to figure out what we want to do with our lives, all while maintaining 6-8 hours of sleep every night. Seems easy, right?
As we get older we are naturally staying up later, yet school is starting earlier. The average time that high schools start is around 7-8 in the morning, meaning that students have to get up 1-2 hours earlier to start getting ready. So on nights that athletes don't get home until after 9, students closing at their jobs, theatre and band kids after events and every little event that might happen in between, they all may not be going to sleep till close to or after midnight.
That means we may only be getting 3-5 hours of sleep. According to the National Sleep Foundation, "teens need on average 9 ¼ hours of sleep per night for optimal performance." Three to five hours is nowhere even close to that.
Aside from sleep, in the mornings when we are leaving for school or when school is starting, many kids don't have time to eat breakfast. That, and sometimes they might find it too early to be eating. Breakfast is the most important meal of the day, however, I don't want to be eating a whole meal at 6 a.m.
Schools do, however, offer breakfast but it costs money unless you are on free lunch, that is money that we may not have.. Students shouldn't be skipping an important meal because they don't get the opportunity to eat, and the opportunity that we do get, we have to pay.
Starting later would also allow us more time in the morning to get ready. Now speaking from personal experience, I work a part-time job. Sometimes I don't get home until almost midnight and don't fall asleep until 1-1:30 in the morning.
If I want to look cute for school the next day, I would have to get up around 5 in the morning. That, for one thing, is only about 3-4 hours of sleep, and for another, it is just too early. Now because I love my sleep, I sacrifice looking cute in the morning which isn't good because without properly getting ready in the morning, I look like a troll.
I don't want my friends, classmates, and peers thinking that I am just a walking trash can. So taking the extra time to look extra is a must. If students feel good and comfortable with what they are wearing at school then they will most likely be more motivated to be there.
Some school districts have taken notice of this and have made a change. NPR released a story back in December titled, "Sleepless No More in Seattle" where the Seattle school districts moved the schools start time from 7:50 in the morning to nearly an hour later at 8:45.
Researchers studied students before and after school and concluded that on average students were gaining 34 minutes of sleep a night. They also mentioned that this is a huge impact from just a single intervention.
Another thing that would be a benefit for school starting later would be fewer tardies. So many students on this campus are late 3,4, and sometimes even 5 times a week, and it's just by a few minutes that they are late. Sometimes things happen and we can't get somewhere on time, but when it is a recurring problem don't you think taking an action against it might be best?  
Obviously, I am a huge advocate for later school start times. The extra time allows me to take my time and not be in such a rush. I should be able to enjoy my mornings rather than resent them. Plus the extra sleep wouldn't hurt.
Schools and school districts need to start taking notice and make a change.