What To Expect From Rocketman
By: Sarah Niezgodzki
OwlFeed Journalist
Elton John fans have been preparing for the release of Rocketman since the film's announcement early last year.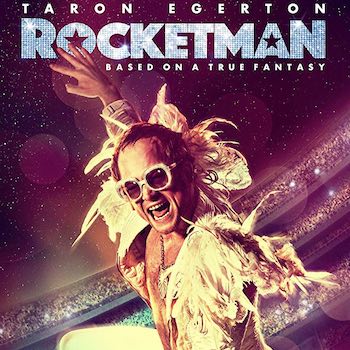 Taron Egerton has taken on the lead role of Elton in this musical fantasy focused on the uncensored story of Elton John's breakthrough years. The film is set to be released in theaters on May 31. But what is there to expect from Rocketman?
This movie has been highly anticipated, every trailer making fans grow more impatient for the release date. Starring along with Eggerton is Richard Madden as John Reid, Elton's previous lover and manager. The film also stars others such as Jamie Bell and Bryce Dallas Howard.
Rocketman is directed by Dexter Fletcher, whose last credit saw him replacing director Bryan Singer during the final two weeks of filming another music biopic, Bohemian Rhapsody.
Though Egerton told Steve Weintraub of Collider that, "Everyone thinks it's a biopic. It isn't. It's a fantasy musical so it's actually his songs used to express important beats in his life at emotional moments. He's not the only character that sings. It's going to be fun."
When Taron Egerton went into the studio to record the soundtrack for Rocketman, not only did he have John's permission to do so, but he also had some of the highest praise from the star himself, whose own Rocket Pictures is a producer on the film. Elton even gave Taron the first diamond earring that he ever got!
But the public is still unsure how to feel about the star not singing in his own film. "I'm not sure how I feel about Taron singing," said Sydnee Messerschmidt, a junior at Agua Fria. "I would prefer it to be Elton singing in order to keep it original but as long as Elton is cool with him singing, and Taron sounds like him, I don't think it will matter too much."
No matter the case, there is still a lot of excitement revolving around the movie, especially after the hype that Bohemian Rhapsody, the biopic about the infamous band 'Queen' that came out in 2018.
The cast, directors, fans, and Elton John himself all hope the movie does well and that everyone enjoys what they have put all of their hard work into. Make sure to grab your tickets when they go on sale, this movie is going to be a definite must-see!