SAGA Club Shows Its Pride at 38th Annual Celebration
By: Sarah Niezgodzki
OwlFeed Journalist
On the first weekend of April, an event was held in Downtown Phoenix that was filled with love, acceptance, and a plethora of colors as Phoenix Pride took place for the 38th year in a row.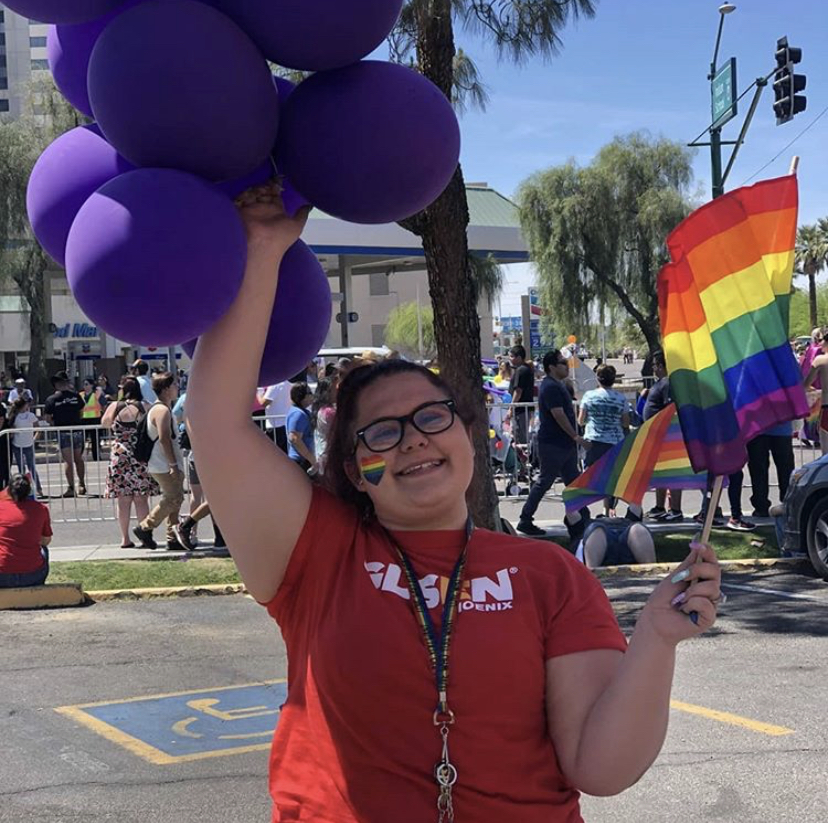 Almost, 20,000 members of the LGBTQ+ community gathered to show the pride they all have for who they are.
The festival took place on April 6th and 7th at Steele Indian Park. Phoenix Pride said their main purpose was to promote unity, visibility, and self-esteem among gay, lesbian, bisexual, transgender and queer persons; and to promote a positive image in the Valley of the Sun. They did exactly that with this event.
"I think that any demographic, population, or culture that is not considered the majority deserves an equal opportunity to celebrate its existence. Otherwise, these cultures are subject to hegemony by the majority," said Mr. Nightingale, a teacher and sponsor of the SAGA club, here at Agua Fria. "This means that if these minorities do not make themselves known to the world and carve out a space for them to exist, they will be dominated and controlled by the majority demographic."
When asked about the importance of SAGA club at school he said, "By having SAGA or a school-sponsored GSA, these students will hopefully still get to experience the love and support that Pride conveys on a more personal, consistent basis. The visible support that SAGA and GSAs provide makes a huge difference for students to experience friendships, relationships, and even role models that they otherwise would not experience."
The Phoenix Pride Festival features over 150 entertainment performances on six stages and over 300 Exhibitors showcasing a huge variety of food options, shopping opportunities, and community resources. The festival brings a variety of food vendors, as well as an Arts Expo, Main, and Community Stages, KidSpace, VIP Experience, and Dance Pavilion.
The event hosted many special guests such as a number of drag queens like "Ada Vox" and "Mina West". Other wonderful people in the community also appeared as special guests, such as Kim Petras and Jojo.
"This was my first year at pride so I didn't know what to expect but it was really fun," said Chantal Pablos, a sophomore at Agua Fria. "Even though I was only there for 2-3 hours, there was just so much energy from the crowd around me that it made it an amazing experience."
"I felt like I could be myself. I felt like that was a great part of Pride because I knew that nobody was judging me," said Alexia Austin-Lucero, a sophomore at Agua Fria. "The whole experience aims to make everyone feel welcome."