Who Will Come Out on Top in the NBA Playoffs?
By: Marc Zavala
OwlFeed Journalist
As the NBA playoffs begin its second round, it is time to change/keep your predictions as to who is going all the way to the top to take it all.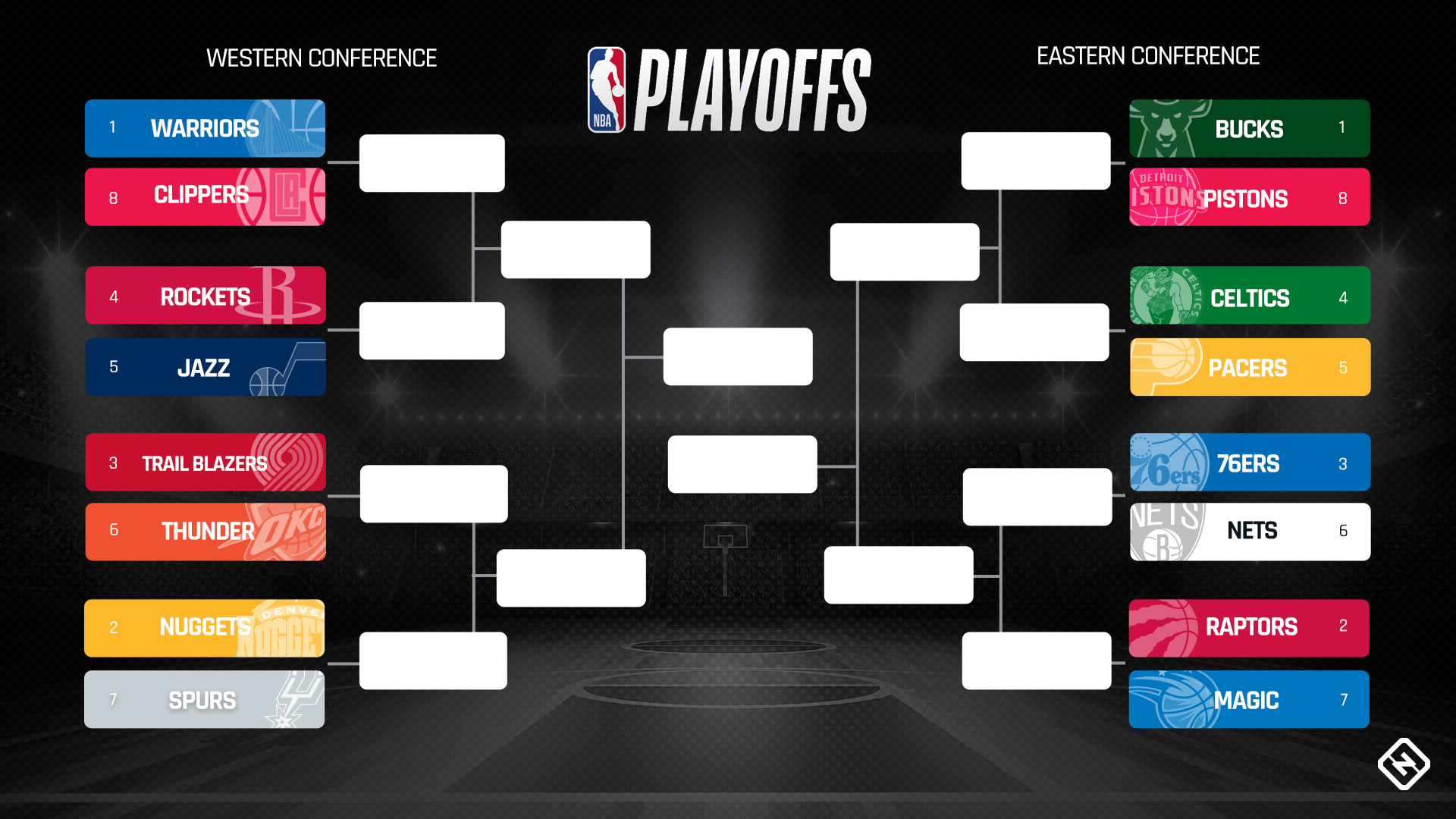 There were sixteen teams going for it all. Those teams being the Brooklyn Nets, Boston
Celtics, Denver Nuggets, Detroit Pistons, Golden State Warriors, Houston Rockets, Indiana Pacers, Los Angeles Clippers, Milwaukee Bucks, Oklahoma City Thunder, Orlando Magic, Philadelphia 76ers, Portland Trail Blazers, San Antonio Spurs, Toronto Raptors, and the Utah Jazz.
However, after the first round there are only eight teams left. Those teams being the Boston Celtics, Denver Nuggets, Golden State Warriors, Houston Rockets, Milwaukee Bucks, Philadelphia 76ers, Portland Trail Blazers, and the Toronto Raptors.
The Golden State Warriors are currently defending champs, attempting to win the championship three years in a row. However, there are some teams people believe have the potential to beat the Warriors this year.
The Milwaukee Bucks are the closest opponent to the Warriors with the potential MVP on their side. Giannis Antetokounmpo is the all-around player of the Milwaukee Bucks and to be named MVP is well deserved.
With the first round over, the matchups going into the second round are the Celtics vs. Bucks, Rockets vs. Warriors, Trail Blazers vs. Nuggets, and the Raptors vs. Sixers.
These matchups are oddly the top 4 teams of each conference. And mostly the teams well rooted by those who watch the playoffs.
These matchups did not affect some people's predictions. Oluwatobiloba Balogun predicts, "The Warriors are going to go all the way and win it all."
When questioned who will meet the Warriors in the finals he stated, "The Bucks would be in the Finals with the Warriors."
Although, it seems like that would most likely be the match-up others seem to disagree. As the Celtics would be the top pick for the some.
The Celtics are somewhat equal to the Warriors. With five great guys on the court with Kyrie Irving, Jayson Tatum, Gordon Hayward, Marcus Smart, and Al Horford. If this were the case in the Finals against the Warriors the match-ups would be fairly even.  
However, back to the Finals match-up: "I believe the Bucks will go all the way and beat the Warriors in the Finals," Matthew Manola said. He believes the Bucks are going to be "carried" by Antetokounmpo.
The Warriors struggled to eliminate the Clippers. It brought a question into mind. Will the Warriors make it to the second round? If so, would they be eliminated by the Rockets?
So many questions to debate over, but the only way to find is by sitting back and watching the finals even though your team has been eliminated.
With predictions and debate going around, and the first round coming to an end some people will have to root on another team for the remainder of this year's playoffs.