Tragic Death of Activist, Rapper Nipsey Hussle Shakes L.A.
By: Charisma Brown
OwlFeed Journalist
On March 31, 2019, in Los Angeles, California, rapper Nipsey Hussle was murdered in front of his store, The Marathon Clothing. According to the LAPD, the shooting occurred around 3:20 p.m. near Slauson Avenue and Crenshaw Boulevard.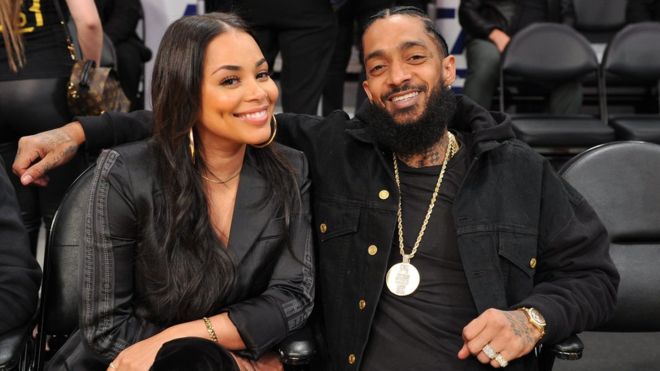 Two others were hurt and all three victims were rushed to the hospital where Hussle was pronounced dead.
Nipsey Hussle, born as Ermias Davidson Asghedom, was put to rest at the age of 33. Anyone from his hometown may know him from being in the Rollin 60's Neighborhood Crips.
Ermias was born in Los Angeles, California, and raised in the streets of Crenshaw. He lived with two other siblings, Samiel and Samantha Asghedom.
He attended Hamilton High School but at the age of fourteen, he dropped out, left his family and joined a gang. His childhood friend had given him the nickname "Nipsey Hussle" originated from comedian, "Nipsey Russell."
In 2004, his father, Dawit Asghedom, took him and his brother back to his hometown in Eritrea, East Africa, where Ermias was inspired to become a community activist with an entrepreneurial spirit.
In early December of 2005, Nipsey released his first independent mixtape, 'Slauson Boy Volume 1'. He later began having a bigger audience when he collabed with legend, Drake, on the song "Killer."
Nipsey Hussle was a very productive person. He made time for acting, rapping, and motivating. Nipsey was starred in the tv-show, "Crazy Ex-Girlfriend," and played in movies like "Caged Animal" with Ving Rhames and Gillie Da Kid.
Before his death, Nipsey had planned to have a meeting with Jay-Z's Roc Nation entertainment company.  "We (@LAPDChiefMoore and I) were meeting, at the request of @NipseyHussle with him and @rocnation tomorrow at 4pm to talk about ways he could help stop gang violence and help us help kids. I'm so very sad," said LA Police Commissioner Steve Soboroff.
Nipsey's memorial was held on April 11 at the Staples Center. He was buried at Forest Lawn Memorial Park in Southern California.
Many stars of today's lifestyle went to his memorial and those who couldn't make it showed their condolences for the former rapper on social media.
"My spirit is shaken by this, Dear God may his spirit Rest In Peace and May You grant divine comfort to all his loved ones! I'm so sorry this happened to you," said R&B/Soul singer Rihanna.
Girlfriend, Lauren London, recently posted an old red carpet interview picture on her Instagram with the caption saying, "missing you."
Athletes like LeBron James, Stephen Curry and Colin Kaepernick also paid their respects through social media.
Nipsey has plenty of murals around the world to remember his death and hit song, "Racks In The Middle" made number 27 on the Hot 100 Billboard list.