Album Review: Juice Wrld's 'A Death Race For Love'
By: Robert Reilly
OwlFeed Journalist
Rapper singer and songwriter Jarad Higgins, also known as Juice Wrld, dropped an album recently. A Death Race For Love had been pretty high on the charts, according to Pitchfork. Being his 3rd album, it was pretty popular and his fans really loved it.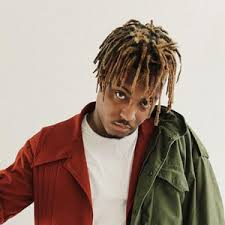 Higgins and Future, or Nayvadius DeMun Wilburn, collaborated on their project "WRLD On Drugs" in October of 2018. They had a lead single called "Fine China" which was an instant hit. Though most of their audience did not like Future's part. I can't blame them, I did not like it either. In my opinion, only Juice Wrld's part was good.
Then he released Goodbye and Good Riddance, which was released on May 23rd of 2018. According to Google Play Music, 98% of Google users gave the album a thumbs-up, which means that they liked it. I thought that album was actually pretty good. My favorites off it were Used To, Lean Wit Me, All Girls Are The Same, Hurt Me, and the well-known Lucid Dreams.
A Death Race For Love had 2 hit singles, Hear Me Calling Which was released after his other hit, Robbery. I would say out of all the songs on the album, Robbery, Syphilis, and Empty. In Robbery, Juice talks about the pain of a breakup. He says, " I can't reverse it, it was a gift and a curse…" In Empty, he explains how he is empty inside. Juice references how he uses drugs to cope with the pain. Of what, I don't know. Most likely about a breakup, since almost all of his songs are about a heartbreak.
A Death Race For Love features three guests, from R&B singer Brent Faiyaz to Young Thug and "a hokey feature from Clever," according to Pitchfork. The song Demonz features Brent Faiyaz. It is also an interlude, so it is technically not finished.
Then, there is Ring Ring with Rvssian and Clever. Juice talks about how he does not want to go to the phone. I do not like Clever's part because his voice is too high-pitched and the lyrics are bad.
Last but not least, ON GOD features Young Thug. This song is pretty good too, but once again, Young Thug's voice is more on the high side. So is Juice Wrld's too, but I also do not like their lyrics. Juice's part is always good.
Hopefully, Higgin's next album is better, but I'm not saying this one was bad. For the most part it was good, but there are always those two or three songs you don't like in an album. I also really appreciate how Juice not only recorded the whole album in 5 days, but he also made sure that every song was different. And most of them are. There are differences in the way the song sounds, or what kind of mood he's trying make with the instruments, lyrics, or overall feeling of the song.