Mr. Graves Joins Father on An NCAA Journey
By: Taylyn Cervantez
OwlFeed Journalist
March Madness, NCAA Women's basketball, is one of the best times of the year. A long journey but a journey that has been worked for, one that is deserved.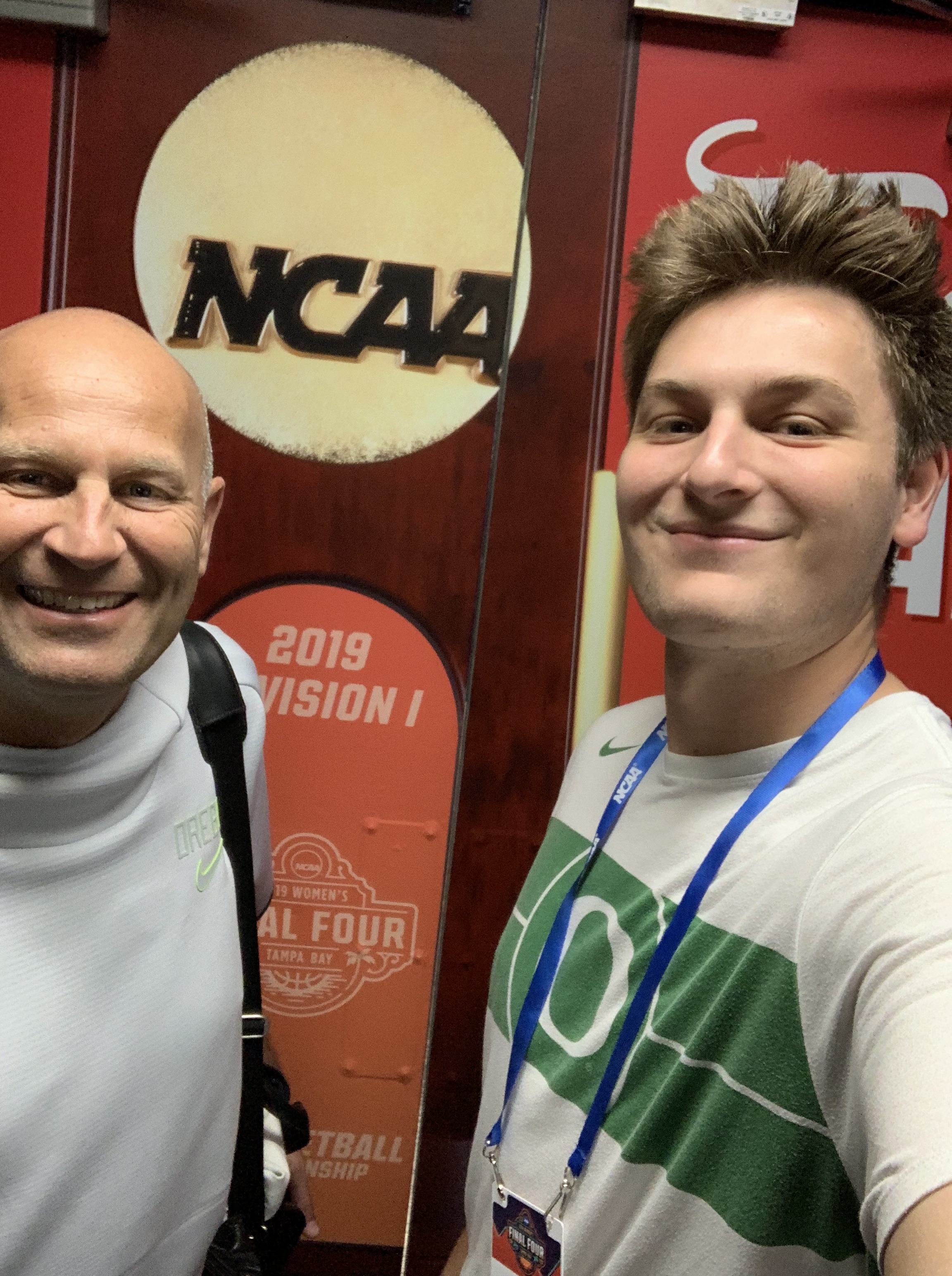 The Final Four has come and gone. Four teams, two games, two days, one winner will walk away with the number one ranking, the trophy and a feeling like no other.
Baylor and Oregon, Uconn and Notre Dame. Friday, April 5th, the women fought for a spot in the final game. All four teams have had to battle their way to this point and no one is ready to pack their bags and end this journey here. For some, this is their last March Madness and for others, this is just the beginning of their journey into this tournament.
The Oregon Ducks coach Kelly Graves, and the community of Eugene, Oregon are all wanting the ranking, the trophy, and the feeling. Most of all, they want to prove themselves, the women of the 2018-2019 Oregon Ducks basketball team want to make everyone proud. Son of coach Kelly Graves, and a teacher here at Agua Fria, Mr. Graves says, "This is the best team yet so far." This team has the talent, heart, and potential to win it all.
The Ducks take the court ready to send Baylor home. To win the game, the ladies need to have focus, keep composure and work together. Baylor is a very talented team and if they want to move on to the final, they need to play every quarter like it's the last, they need to win every quarter.
The Ducks take the court with Boley, Hebard, Sabally, Cazorla, and Ionescu. Three of the girls scoring in double figures, and two scoring not so high but having a high number of rebounds and assists. These girls played their hearts out and four of these girls played more than thirty-five minutes of this game. Max Graves states "The game happened so quickly, it was like all of a sudden it was the 4th quarter and we could win this." You don't realize how fast it goes by and how important every minute is.
The first quarter the Ducks fell behind by 4, Graves says the atmosphere and start of the game was "unbelievable."
"It's one thing to be at a Final Four but to be at a Final Four because your team is playing, is crazy." The first half was an Oregon win by 5, in the second half went back to Baylor by 2. The second half is one of the most important and the Ducks fell behind by 4.
The Ducks lost but they walk out of that arena with their heads held high and thousands of proud fans. This is not the last time anyone will see the Ducks in this tournament.