Big Names Perform at Coachella 2019
By: Israel Mora
OwlFeed Journalist
The year of 2019 had the annual Coachella event in Indio, California. Many fans of performers visited just to see the many celebrities, such as Ariana Grande, Bad Bunny and also Childish Gambino.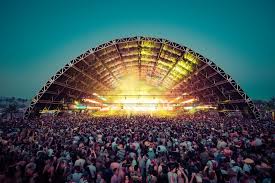 The Coachella event took place on for two weekends on April 12-14 and 19-21. When Ariana Grande performed the fans went wild but also apologized as seen on YouTube and other media sites. There were many celebrities performing and many fans having a good time.
I asked my friend Marlon that attends Agua Fria High School that if he would go to a Coachella concert and he said, "I don't know because it is far and expensive but if I could go I would definitely go for the experience."
Justin Bieber has also performed at the Coachella event and fans loved his performance as well. There was also an issue with Bieber and Grande that people thought they were lip singing and later Grande and Bieber addressed the issue on the media. Also rapper Bad Bunny had also performed and and fans had loved how he performed his songs and they like that he was able to be there too and sing the fans their favorite song from him.
Another famous rapper, Kanye West, performed at the Coachella event. He had a big concert and had a service for church music on Easter Sunday. Kanye West has been doing the service like church for music and he has also been putting some of his own music on the Sunday service too. Many fans love that Kanye was able to perform at the Coachella event and that they got to see him in person.
"I can't believe how many people came out," said Jisoo who performed at Coachella to EW Staff during an interview. That was from the singer Jisoo who performs in blackpink performance was stunned to see that many people come out at Coachella to see a bunch of rappers and singers perform during the time period of the huge event.
Fans from all around the world come together to watch these celebrities perform at Coachella every year and they love that new singers join. People around the world await for more music and more Coachella.