Eddie Gonzalez: A Fighter
By: Jesse Laurita
OwlFeed Journalist
Eddie Gonzalez grew up in Cashion, Arizona, a small town located in Arizona, and has been doing martial arts throughout his whole life. Even when he was little, he was fighting. He sticks up for his brother and doesn't let himself get picked on either.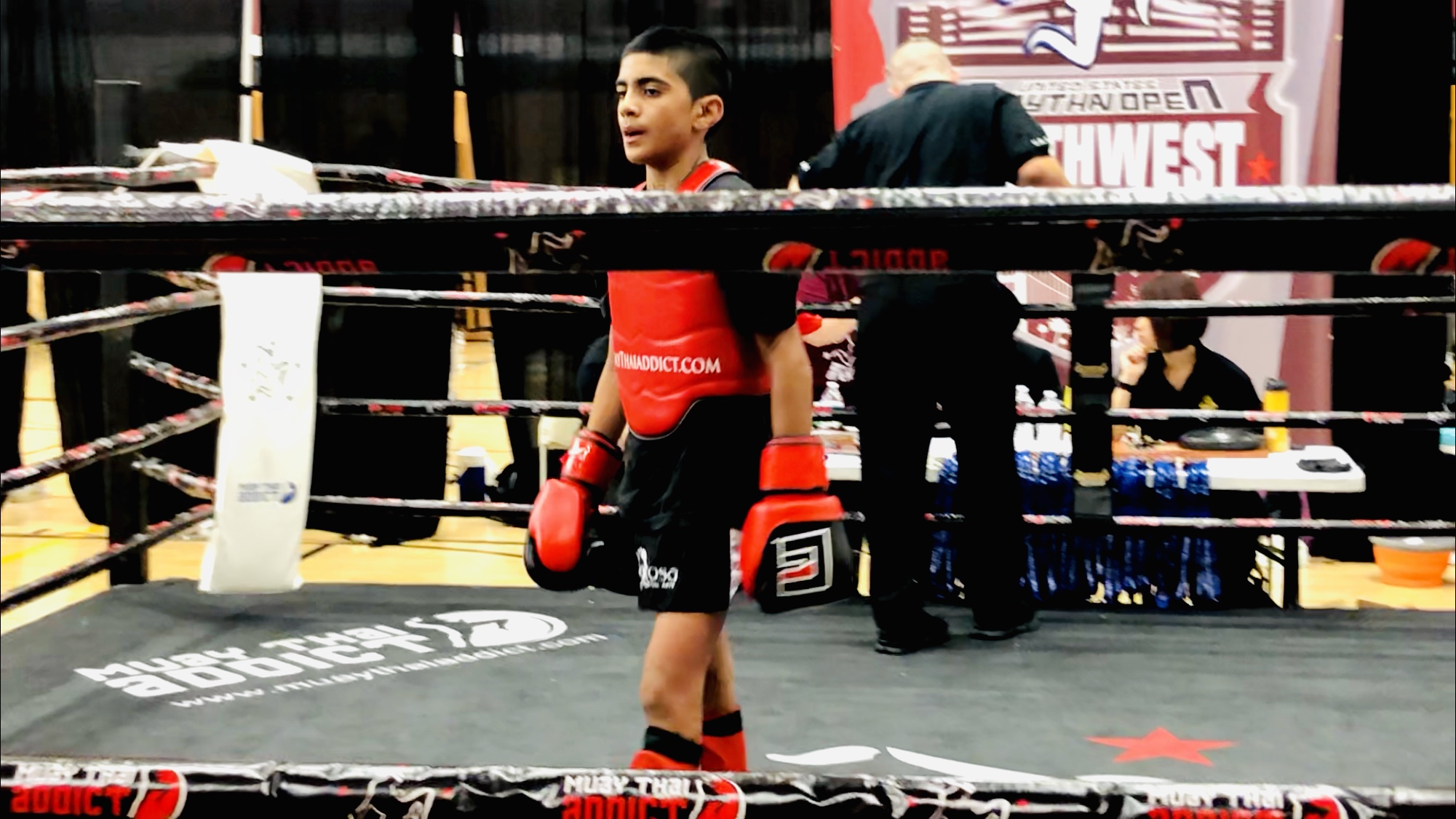 When he first came to Sentosa, he didn't have a lot of confidence in himself and believed he had asthma. It turned out that it came from his lack of confidence. Later he figured out that he could achieve anything if he put his mind to it.Eddie is currently only 12 years old and will turn thirteen later on this month.
Eddie currently trains for 3-5 hours a day Monday through Friday and plans to train around 6-8 hours a day during the summer. His training includes a healthy diet consisting of chicken, rice, salads, protein bars, protein shakes, and Pedialyte.
His daily training starts off with 45 minutes of running. He then does ten 100-yard dashes followed by 8 minutes of jumping on a huge tire. After that warm-up, he comes inside for an hour of sparring then to the bag for another hour doing over 200 kicks, punches, knees, elbows, and many combinations. After that, he moves on to 100 pushups, 100 sit ups, 100 squats, and jumping over a kicking shield for two minutes straight. Finally, he goes to the ring to do pad work for an hour and a half.
Eddie is still not done after all of those exercises; on Fridays, he does pad work for an hour and then does hardcore sparring for 2 hours straight. Man, that's a lot of training, which makes us wonder how he doesn't get tired, but we will never truly know.
He competes every other week in California on Saturdays and Sundays,and is currently training to go to Turkey for the world championships which takes place in September. In order to get there, he will have to win in Iowa in June.When asked why he wanted to do Muay Thai, he said, "it looked fun and I like showing how good I am when I compete."  
Eddie will also be going to Thailand for the entire month of July to do extremely hard training in order to prepare himself mentally and physically. Currently he has never lost a fight and is an A-Class fighter looking to get his name out in the world. When asked how he prepares for a fight he said "I just look at my opponent and imagine them in the ring with me and then I see myself on top punching him into the corner of the ring".
Eddie has come far in his marvelous journey of Muay Thai and continues to train his hardest every day so he can one day step into the ring as a pro fighter and attempt to be the best there ever was. He just won the Arizona state open, and when asked what he did to win he said "I just worked extremely hard and kept going forward".This type of attitude is what is necessary to win the world championships.He has truly grown in the past year and continues moving forward everyday.