Meet Devin McKenzie
By: Fabian Palomera
OwlFeed Journalist 
On February 24th, 2004, (almost a leap year baby), the legend Devin McKenzie was born. 
Devin McKenzie is a sophomore here at Agua Fria High School and is quite the student. When asked why he joined journalism he mentioned that he loved writing and thought it was fun but he really did need the credit. 
Devin's love for sports is rooted all the way from 2014 when he joined his first club track team. Ever since then his passion for sports has grown and that is why he is currently a sports reporter for OwlFeed! 
Besides track, Devin takes pride in his sense of style and wears some of the cleanest brands. After talking about his style he mentioned how much he loves stores like Tilly's and Urban Necessities. Not to mention some of his favorites are Supreme and Young and Reckless. He rocks these the most.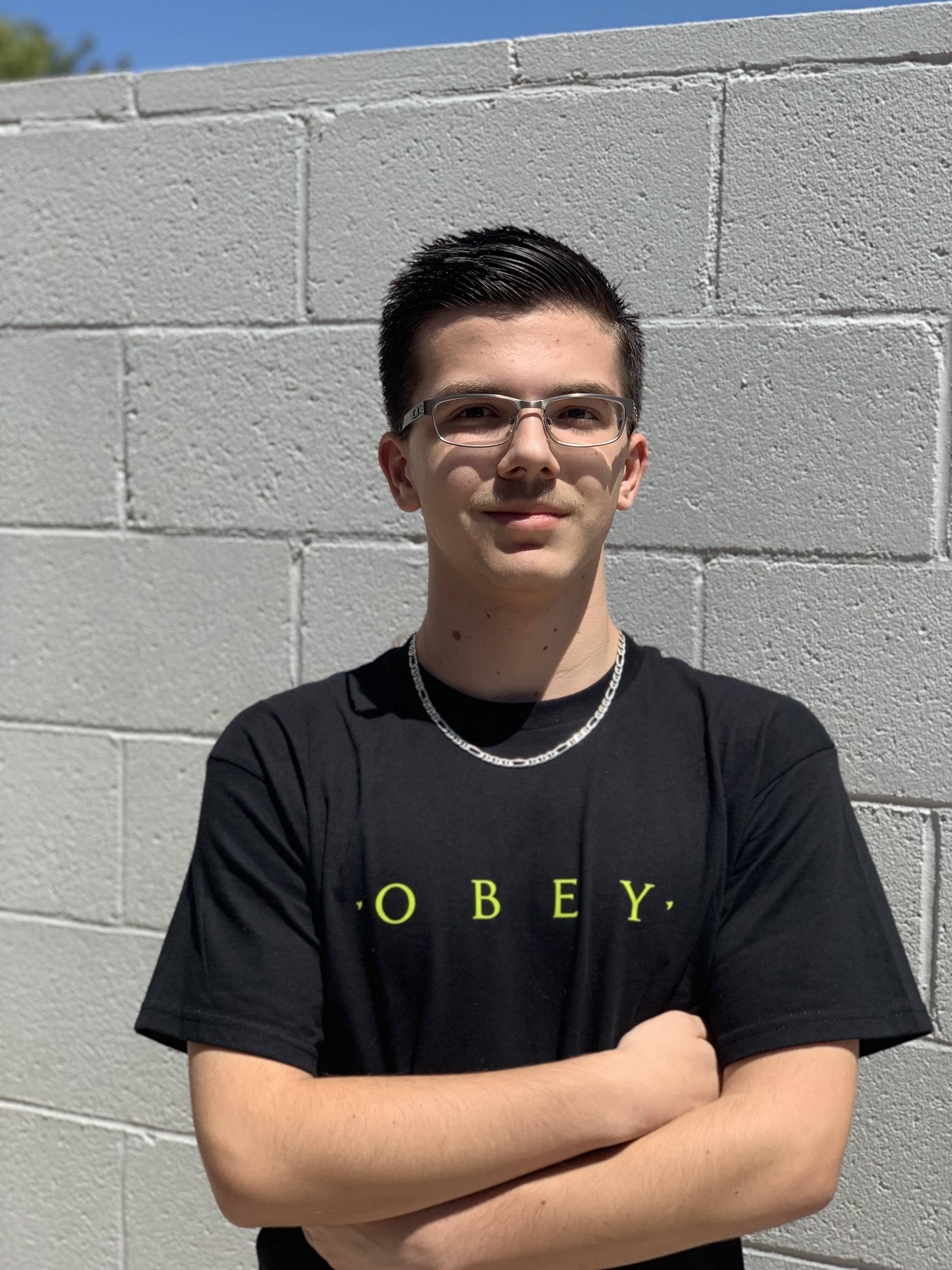 "I actually started shopping [at Urban Necessities] in December of 2018," Devin said. Ever since then it is clear to see his style has only gotten better. 
On top of his love for running, Devin enjoys playing video games when he has some available time. Lately, Devin has been spending a good amount of time playing Rage 2.  "I have to say though it really is a fun game," he said while talking about the post-apocalyptic game. He plays his video games on a PS4 and is the furthest from being an Xbox guy. 
Devin has a couple of future goals and aspirations for himself. Devin has two goals set for his future. He is interested in joining the U.S. Air Force. His father was in the Air Force for 22 years and he is very interested in following similar steps. Besides that Devin has a goal of reaching the Olympics, running and winning a medal.
When it comes to stories, Devin has quite a crazy one. He has won a gold medal for track and field, running the 4×400 meter race. Although that sounds amazing Devin ended up in the emergency room due to an excessive amount of dehydration. It was a high of 108 degrees while he was running! The event was supposed to be held weeks earlier but was unfortunately delayed to a date closer to summer. 
School also has a lot to do with Devin's life, as long as it's not math. "I have a bunch of favorite classes and a bunch of favorite subjects, but definitely not math!" he said after expressing his appreciation for graphic design and honors English. 
Devin has a big amount of appreciation for his parents as they are so supportive. When it comes to his sports events they constantly encourage him and reassure him he can do better no matter what! They cheer for him at his meets which makes him exceptionally happy and confident. 
Check out Devin's sports stories which will come soon, but if not watch him zooming on the track!