Meet Jessalyn Guizar
By: Juan Espinoza
OwlFeed Journalist 
Jessalyn Maria Guizar is a 16-year-old junior at our warm school of Agua Fria High School, home of the fierce Owls. She has the position of a news reporter in our journalism class. With her calm, focused demeanor, she will give us good reports.    
Jessalyn was born on August 12, 2002, in San Jose, California, and moved to Arizona when she was 5 years old. She loved the show "Once Upon a Time" during her childhood because it had her favorite Disney characters in it.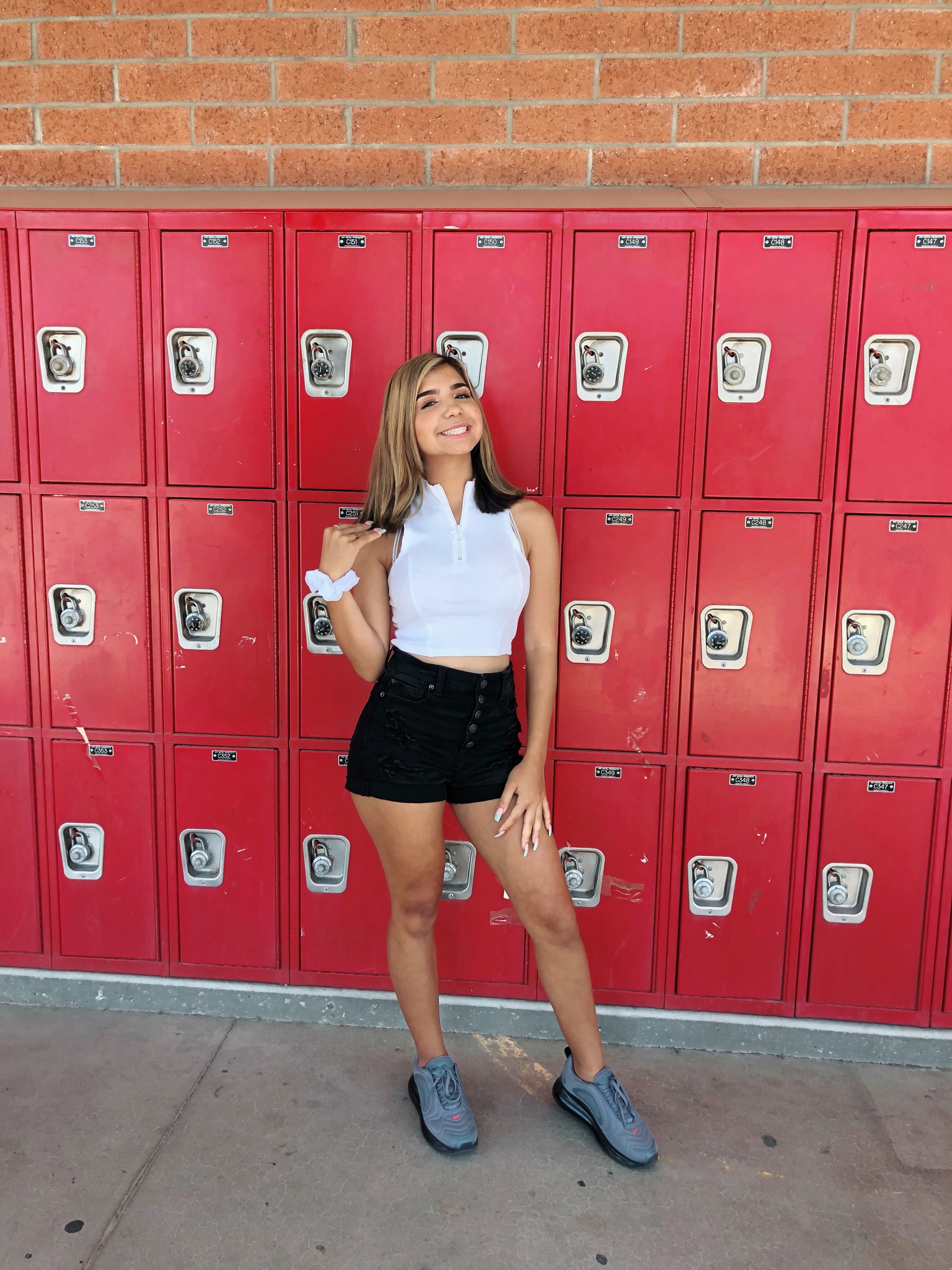 Jessalyn has two 2 little brothers, Michael and Gavin, who she loves very much. Fun facts: Jessalyn likes to eat cookies at night when she gets the munchies, loves soccer and she believes that the new generation of people just follow the trends and not their goals.
She grew up loving swimming. She is on the swim team at our school, competing against others for the win. She brings pride to our school. Jessalyn's best experience at our school is when she joined the swim team and met new people who she now calls her friends.
While she is in journalism class, for her, it's just a stepping stone on her path to becoming a lawyer, one who stands in defense for those who can't defend themselves in a court of law. Her passion is helping those in need. That's why her current job is a lifeguard watching over people to make sure they are safe. 
This brings me to write about one of her toughest challenges in her life that needed to be completed in order to get the job. She had to pick up a 50-pound weight from the bottom of the pool and bring it back surface without stopping.
According to Jessalyn, being an Owl means "being a part of the school." Jessalyn's word of advice to the underclassmen: "Focus on your work and take AP classes." This is something she wished she had known when she first started high school.
She currently has a permit but she is working towards getting a license in February. The "Audi A4" is her beloved dream car. Her future plans in life are to travel the world and become a lawyer. 
Jessalyn's cool demeanor and her focus on her goals make her someone worth knowing, hanging out with and even following in her steps. I'm happy to be her friend.