By: Lauren Mitchell
OwlFeed Media Editor
Three words: Fashionable, loyal and humorous. Mix it all together and you get Amira Bouhout. The 15-year-old Junior is a first-year journalism student with the position of lifestyle reporter at OwlFeed. 
By entering into the journalism class, Amira wants to gain experience to become a forensic journalist. Her interest in writing and reporting has pushed her towards wanting to be a journalist. However, her love for forensics stems from crime shows. 
"I have always been into the crime stuff like criminal minds, forensic files, and [other tv shows about] criminology," Amira said. "Even since I was little I would watch it with my dad. I don't know, I am just so intrigued by it."
One of her classes this year is forensics, so she's testing out the waters for both forensics and journalism this year. Although she wants to do forensic journalism in the future, she, for now, wants to write for the lifestyle section.
"I like pop culture like music and fashion, I'm into that type of stuff, so I thought I would enjoy that position," she said.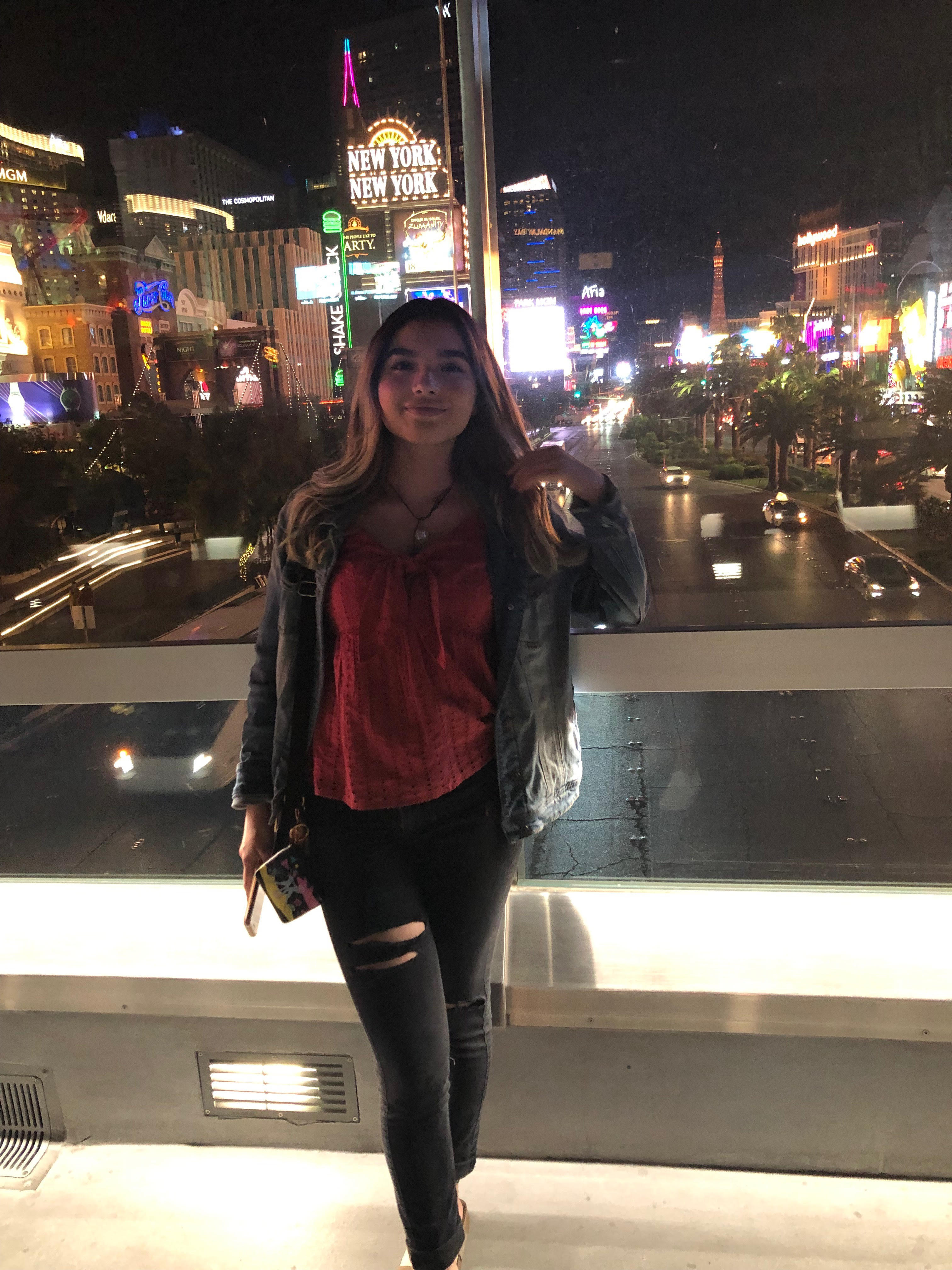 When it comes to her music tastes she likes "everything and [is] open to really anything." Specifically, Amira really likes rock and indie type music like Nirvana and Tame Impala. So, when it comes to artists, she doesn't really have a favorite per se. 
Then there's her interest in fashion. Although she doesn't think she has a particular style, Amira would have to say it is sort of a mix between an e-girl and a softgirl. Nonetheless, she is open to try any trendy outfits. 
With a style comparable to Bella Hadid's, it makes sense why Amira's role model happens to be an actual model. According to Amira, Bella Hadid is her role model because, "She is just really pretty and I love the way she dresses. She is pretty much natural" when it comes to her makeup. 
Another role model that Amira has is her Aunt Stephanie. "She is very, very social, she lives her life the way she wants to live it," she said. "She is very outgoing and is not afraid to do her. She is very independent and doesn't rely on anyone. I want to be like that."
When it comes to family, Amira is the oldest out of four, with two younger sisters and a younger brother. After school, she will either stay in her room and chill, or sometimes she will go out and play with her siblings. 
With Arabic, Mexican, and Italian roots, Amira is nothing short of outstanding. The diverse family heritage allowed her to become fluent in Spanish and Italian, but even with these on her belt, this didn't stop her from starting to learn French this year. 
Aside from her socializing with family, Amira has a few close-knit friends. Her choice in friends is dependent on how she is. "I kind of want them to be the opposite of me," she said. "Since I'm shy, I want them to be outgoing, but I still want someone that is honest and genuine."
Honesty, loyal and genuine are the first things that came to Amira's mind when it comes to her best traits. However, when it comes to what she is most proud of, she said, it "is not being a follower, being more of a leader." She took a small pause before saying with confidence, "Yeah, I am really proud of that."
Although she is proud of being a leader, she wishes she could tell her younger self to not overthink and to not listen to the negativity. The same goes for the freshmen at our school. As a word of advice to the freshmen, she said, "Do all your work, pay attention, don't be on your phone during class, and join clubs because I wish I did that."
With her laid back vibe and sweet laugh, her spirit is hard to capture in a 600-word article. The only way to understand Amira is to get to know her yourself. Don't worry, she won't bite.