Meet DeAnna Williams
By: Amira Bouhout
OwlFeed Journalist
Meet DeAnna Williams, a 16-year-old junior born September 22, 2002, in Chicago, Illinois. She is new to Agua Fria this year since she recently moved from San Felipe Pueblo, New Mexico, because her dad lives here so she came here to "get a different experience." 
She is a part of the OwlFeed Journalism program here. She is an opinion reporter and joined this class because she used to write a lot but stopped and now she wants to get back into it.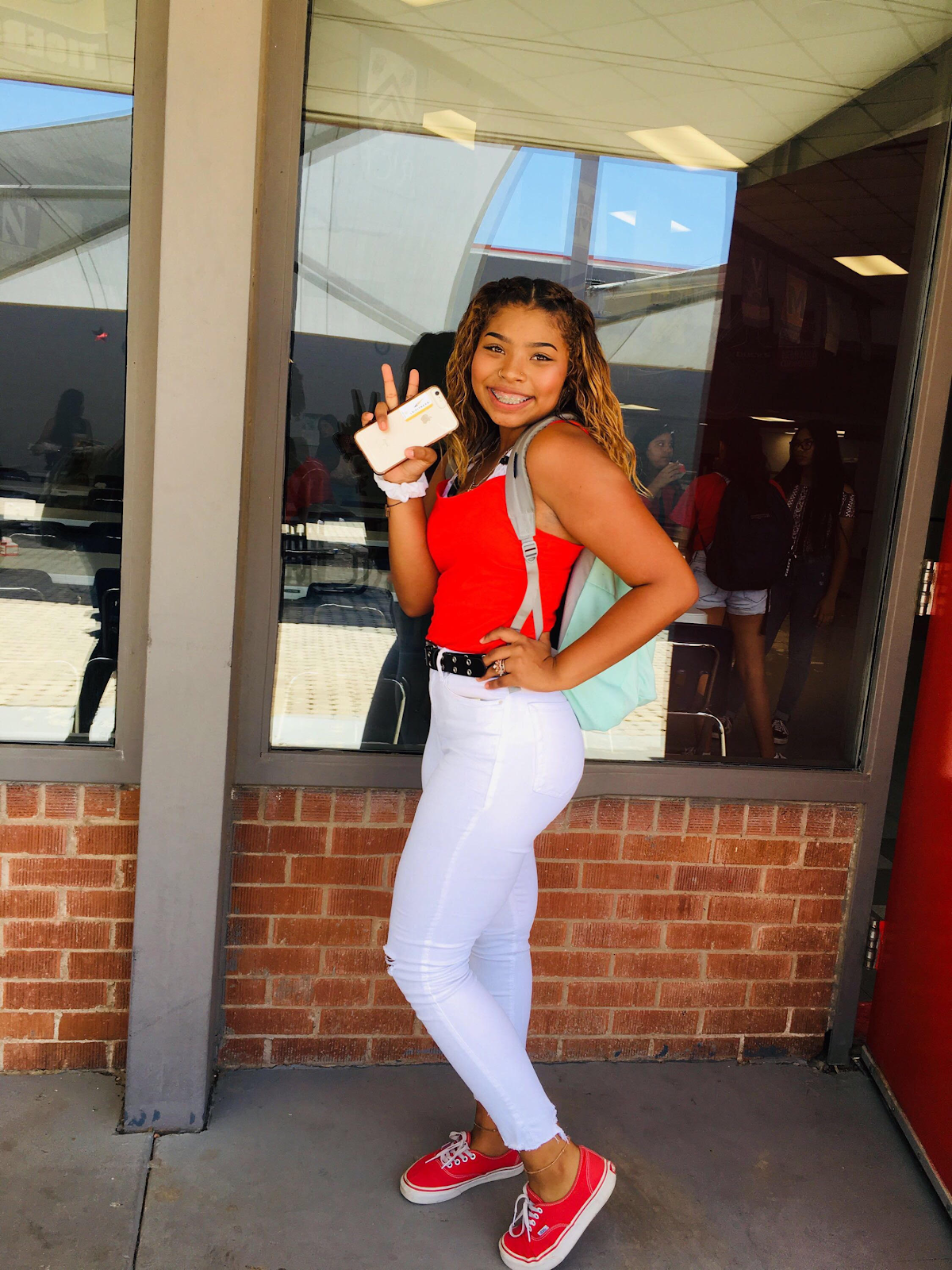 After high school, DeAnna wants to go to college at ASU to study Child Psychology. Her backup option would be photography since she enjoys doing that but she believes there isn't a lot of big opportunities in that field.
DeAnna is currently taking Film and TV and Journalism as her two electives, which are both things she said she enjoys. 
She wants to be someone people can come talk to about anything.  She also wants to do a lot of traveling. 
DeAnna is a softball player and this is her ninth year playing. DeAnna said, "I moved to Agua Fria because my dad told me they had a really good softball program here." She also enjoys Agua Fria more than her past school since it is "way bigger" and "has more diversity."
A day in the life of DeAnna goes as follows; school, gym, softball practice, followed by hanging out with family. She is the oldest of six and she really enjoys working out with her dad on a daily basis. 
DeAnna listens to any genre of music, but she especially likes Drake. Her fashion icon would be her older sister, who she really looks up to. Her biggest inspiration would be her mom because she is really strong and independent. 
Three words DeAnna would use to describe herself are: funny, friendly and athletic.
DeAnna has some advice for incoming freshmen or underclassmen. "Don't mess around," she said. "High school is fun, and participate in the spirit weeks." Well, don't we all agree with her? 
Here are some fun facts about DeAnna. She loves Crocs and dogs as well. Her favorite chocolate is Hershey's, her favorite food is pasta of any type and her favorite color is blue. DeAnna is definitely athletic. She played soccer for 10 years, played volleyball for four years and ran cross country for eight. 
This was DeAnna Williams in a nutshell. Make sure to say hi if you see her around!