Meet Lauren Mitchell
By: DeAnna Williams
OwlFeed Journalist
Meet Lauren Mitchell, one of the great members of the OwlFeed team. 
Lauren is 17 years old and was born in Phoenix, Arizona, on December 15. She grew up in Arizona and Colorado going back and forth between her mom and dad. Lauren loves to snowboard, read and play Sims in her free time. She's also interested in photography. She is the owner of three dogs. 
"Enjoy it, take advantage of every opportunity, have school spirit, and participate," are a few words of advice from Lauren to all the freshmen. She loves Agua Fria. She feels that she is very lucky to be an Owl and couldn't imagine anything better. There may have been a few bumps in the road but for the most part, Lauren has enjoyed her past three years at Agua Fria.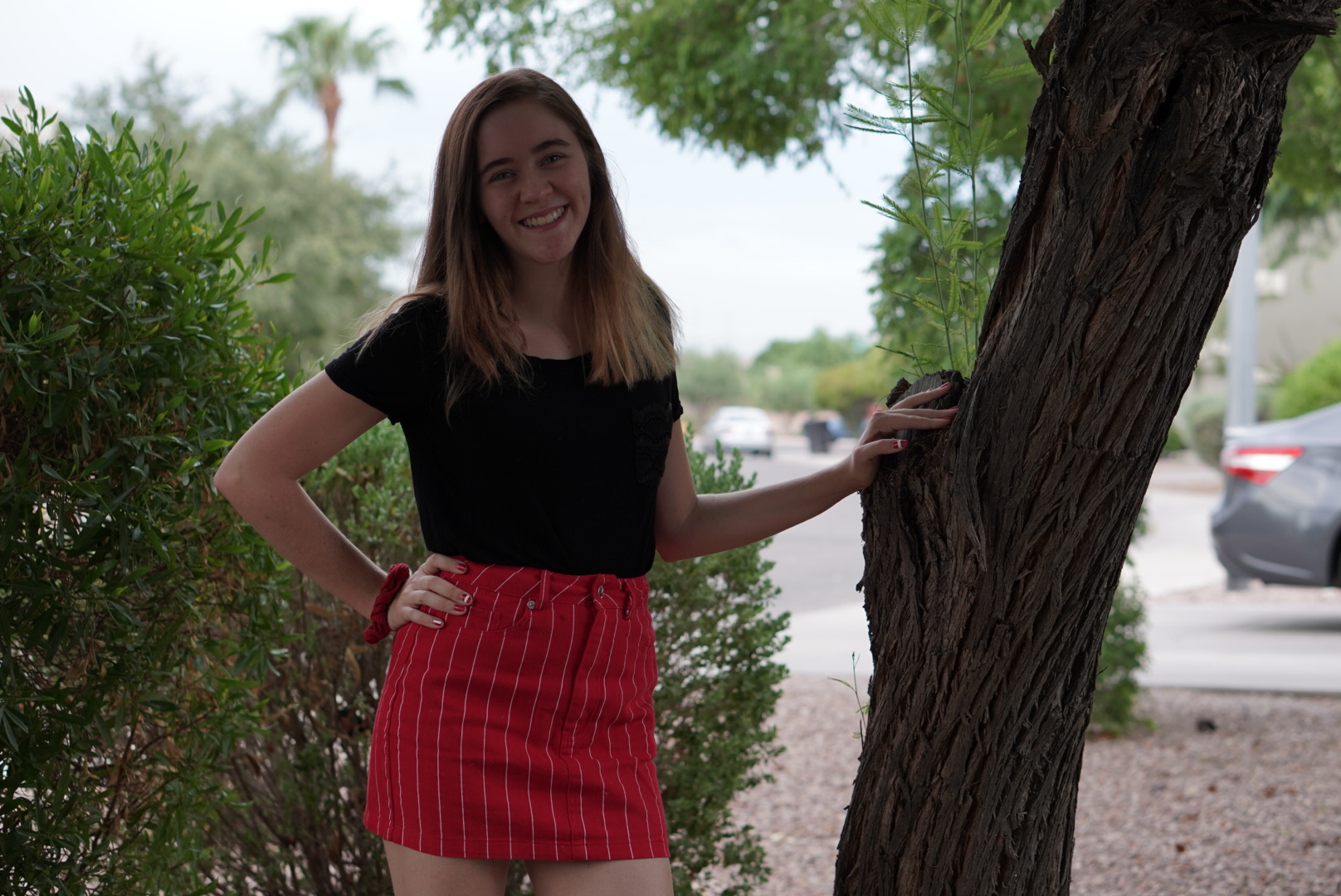 Taking on leadership roles is something Lauren enjoys. Some of her past positions in journalism include Editor in Chief and News Editor. This year Lauren will be taking on the role of the Media Editor. Writing has always been something that had captured Lauren's interest so she decided to take journalism her freshman year and has been in love with it ever since. 
Lauren plans on going to college after high school and is looking into ASU's journalism class. She's also been accepted into ASU but is keeping her options open for the moment. 
Lauren is very excited for her senior prom seeing as she had a great prom experience her junior year. One thing she really looks forward to in her future is going to college and taking a journalism class there. 
Journalism is something Lauren has grown to be very passionate about. Coming to high school has been one of the most significant moments of Lauren's life because high school helped her find herself and she loves that she's met new people. So far journalism has been Lauren's favorite class of her senior year, "because I love the energy of the class, it's so laid back, fun, and different," Lauren said. 
If Lauren could say anything to her younger self at this moment, she would tell herself "appreciate life, you'll find yourself, you'll meet great people, and it'll get better." Lauren is a very positive person, she always has a positive outlook and she's very loyal. She can be described as both an extrovert and introvert, depending on the situation she could be either. 
This is Lauren, a very bright person, someone who has great potential to make an amazing future for herself.