Meet Tommie Jamie Stallings
By: Jimena Chavez
OwlFeed Journalist
There is a new addition to the Agua Fria Owl family, his name is Tommie Jamie Stallings.
Tommie Jamie Stallings recently moved to Agua Fria from Ironwood High School. Although he is not currently involved in any extracurricular activities, he plans on trying out for the Boys Volleyball Team! 
Tommie has four siblings, and he's the oldest in his family. His younger brother Jonathan is currently a freshman and also attends Agua Fria. 
In his free time, Tommie enjoys reading memes, playing video games and sleeping. His favorite video game is Overwatch and he describes his humor as "dark and weird." "It is dark and it is twisted but I find it hilarious," Tommie said. His favorite artists are Ski Mask, Ju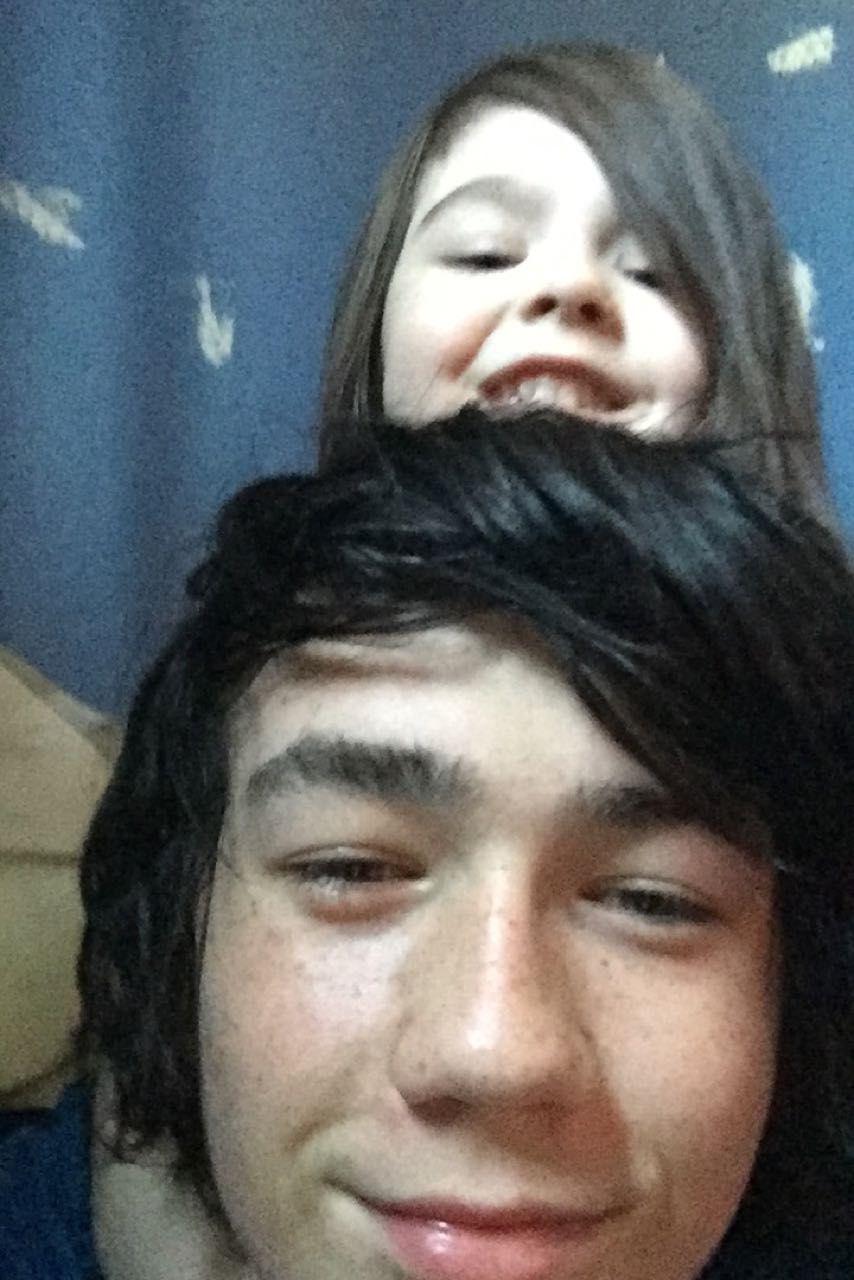 ice Wrld and Post Malone. 
A day in Tommie's life consists of him waking up, brushing his teeth, showering, eating his favorite cereal, Cinnamon Toast Crunch. He then takes the bus and comes to school. 
At school, he does all his school work and looks forward to going back home for the rest of the day. Once his long day is over, he takes the bus home and he gets right into his favorite Netflix shows. His top 3 TV shows are The Office, One Punch Man and Attack on Titan, the last two both being anime shows. 
After binge watching either one of these shows, he eats dinner; his daily meal options consist of burritos and tacos, but his favorite meals are spaghetti and pizza! His favorite restaurant is In-N-Out.
If Tommie could have one wish granted to him he would like to be a millionaire so he could help his family out with money. Tommie says his favorite trait about himself is his "dark hair, pale skin and bright blue eyes because it is a rare combination that not many people have." His favorite personality trait is his sense of humor. 
His scariest memory was when he got a concussion in the fifth grade by his golden retriever, Rocket. His favorite childhood memory was the birth of his little sister Sophie. Tommie was extremely "excited" and "happy" to welcome a new member to his family.
In 10 years Tommie J. Stallings hopes to have a career in Computer Science, and a family with 3 kids. Tommie lives by the Will Rogers quote, "Don't let yesterday take up too much of today," and he encourages others to do the same. Tommie says, "Everyone makes mistakes, don't stress about them too hard."
Some random facts about Tommie: he is an avid Xbox gamer and he's a big fan of Pewdiepie, a famous YouTube gamer. His favorite movie is "The Hot Fuzz", and his favorite book is "Matilda" by Roald Dahl. 
If you're an avid gamer who enjoys dark humor then you and Tommie will get along just fine. Please welcome Tommie to the home of the Agua Fria Owls and make sure to say hello!