OPINION: Phoenix Should Invest in Public Transit
By: Jesus Cruz Valdez
OwlFeed Journalist
Have you been to Phoenix? If you have, chances are you may have seen the light rail. It spans from 19th Ave. and Dunlap Ave. in upper-central Phoenix to downtown Mesa. That's 26 miles!  I'm here to talk to you on why we should expand on the light rail in Phoenix.
Proposition 105 stated that it would prohibit development, expansion, construction or improvement of the light rail in Phoenix. If Prop 105 passed we would have consistent numbers of people riding, which is above 65 million people a year since 2014. But I'd say we can boost those numbers by expanding the light rail.
If we expand the light rails in Phoenix we could reach more areas through public transportation, which in turn will lead to fewer cars, which would lead to fewer accidents. The only drawback to the expansion would lead to more taxing.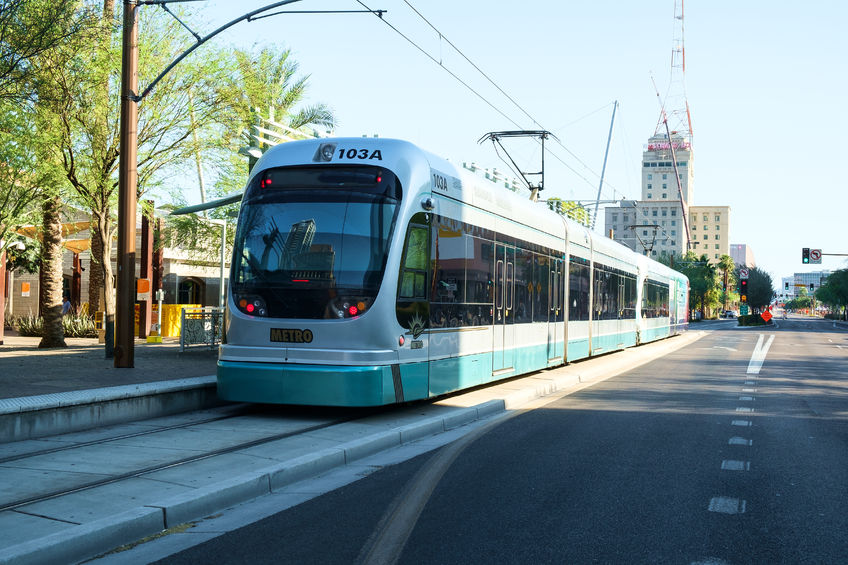 The original light rail project for expansion cost about $2 billion. The upcoming project has a $31.5 billion sales tax, according to Laura Bliss from City Lab. This project would add 42 miles of light rail, bus transit and new stations to the metro area. This would be great for the general public in the long run. 
Though we would be taxed heavily we would help sustain the Earth's life for longer. We would have less carbon emissions, we would pollute a bit less. We live on Earth, so we need to sustain it enough for organisms.
In my opinion, we need to add more public transit. We could expand light rails and buy 30 day passes which only costs $64. Depending on the car, you could spend as much as $160 per month to fill it, maybe even more, according to my own personal experience. 
Owning a car could add on to that. You'd have to pay insurance and fees that your insurance company wouldn't pay, if you got into an accident. By that logic, you'd spend less in the long run.
Sure, I see the side that it'd cost a lot to actually develop a project like this. Heavy taxes would be put on if we were to develop. But isn't that up for the Phoenix government to decide?
This upcoming project could, in my opinion, change the future since prop 105 was defeated. It would lead to the ability to go to more locations, but more taxing on the general public. On the plus side, more public transit would lead to less carbon emissions from cars.