The 2020 Election is Upon Us
By: Elijah Carson
OwlFeed News Editor
The Presidential election is coming fast, and the world is wondering whether we will have a new President or have a re-election of President Trump. Alerts of the 2020 Election are buzzing all over the United States, as the Presidential debates for the Democratic party primary already started on television. 
When going through the campaign parties there is a large increase of Democrats running, believing that we should have a new president. Currently running, there is a total of 20 Democrats in the race, with big names such as former Vice President Joe Biden, California Senator Kamala Harris and Massachusetts Senator Elizabeth Warren. 
Surprisingly, also for the Democrats side, Bernie Sanders, who came in second for the Democratic nomination slot in the 2016 election, is hoping for the primary nominee slot in the race. Although from the polls, Joe Biden is suspected to win that slot.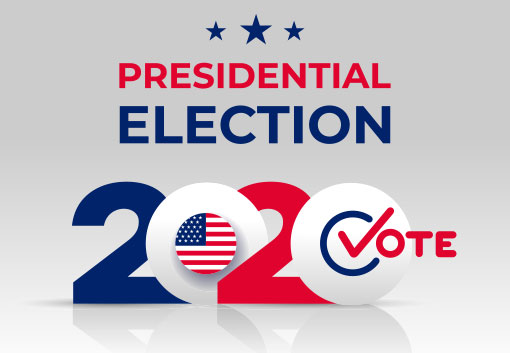 When looking at the Democratic presidential debates, there were two debates, one in June that ran on the 26th-27th, and another in July, that ran on 30th-31st. The next one will be held on September 12th, where it appears that only 10 nominees are eligible for contending, removing half of the nominees. 
As for the Republican party, there are shockingly only three candidates running. In the race, the candidates include President Donald Trump, who is trying to win re-election; former Illinois Representative Joe Walsh and Former Governor of Massachusetts Bill Weld. 
In the Republican party, Trump is suspected to win the Republican primary nominee slot, and as some people believe he can win the whole election. One of these people is President Trump himself but has admitted that his biggest enemy is not the Democrats, but the fake news media. 
On Monday, September 2nd, President Trump sent out a series of tweets responding to a news site named Lamestream Media, where he wrote, "The LameStream Media has gone totally CRAZY! They write whatever they want, seldom have sources (even though they say they do), never do 'fact checking' anymore, and are only looking for the 'kill.' They take good news and make it bad. They are now beyond Fake, they are Corrupt." 
He then continued by writing, "The good news is that we are winning. Our real opponent is not the Democrats, or the dwindling number of Republicans that lost their way and got left behind, our primary opponent is the Fake News Media. In the history of our Country, they have never been so bad!"
Although this seems to be untrue, according to a poll released by Quinnipiac University on September 1st, he was behind his Democrats adversaries which were Biden, Warren, Harris, Sanders & Mayor of South Bend, Indiana, Pete Buttigieg. There were a total of 1,422 responses, which had the results of Biden having a 54% total over Trump's 38%, were Warren, Harris and Sanders were 12 points ahead of Trump, and Buttigieg had only nine. 
Whether you may be a Democrat or Republican, or maybe remain neutral, people have to admit, this will be a very interesting election. With 2020 fast and approach, people can't wait to see what will happen next.