The Rise of the Popeye's Chicken Sandwich
By: Fabian Palomera
OwlFeed Journalist
As August was beginning to wind down, something shook the nation and took all social media platforms by storm: the $4 chicken sandwich from Popeye's. 
A simple sandwich had such an impact on society, and it all started from a single tweet. 
Popeye's released its chicken sandwich to select locations, however, that was enough to get the ball rolling. People began to tweet about the sandwich and how it was much better than the reigning champ, Chick-fil-A. This led to Chick-fil-A tweeting, "Bun + Chicken + Pickles = all the ♥ for the original."
Now Popeyes did not let this subtweet slide, as they replied and said, " … y'all good?" This tweet immediately went viral and led to the widespread retweeting of #ChickenWars. 
It seemed as if everyone wanted to try the chicken sandwich that Twitter, Instagram and Snapchat were all raving about! Lines wrapped around the establishment and workers were put under an immense amount of stress. 
"I was working like a slave in the back prepping the buns with pickles and the spicy mayo," one worker mentioned to Business Insider. 
Wanda Lavender, a manager at a Popeye's location in Milwaukee mentioned that customers were going crazy, yelling and threatening the store for selling out of items. "Another guy threatened to come back and shoot up the store," Lavender said. " It just doesn't make sense. We are busting our butts and breaking our backs and someone threatens to shoot us because we ran out of something. ̈
The chicken sandwich was only out for two weeks but within that time everyone seemed to be claiming it as the best. 
The controversy continued to grow as headlines were made about a Chick-fil-A and Popeye's truce. During the situation, a manager from Chick-fil-A went to the competition and gave them all free chicken sandwiches. 
̈Nick has been friends with the Popeye's employees for a very long time and the workers will usually come over to Chick-fil-A for breakfast but weren't able to since the launch of the spicy chicken sandwich," said the manager in an interview with Fox News. 
At this point, the exposure that Popeye's was facing was beyond comparison. Complex said that the new boss of chicken sandwiches received ¨an estimated $23.25 million in equivalent ad value in media mentions for 'Popeye's Chicken Sandwich.'"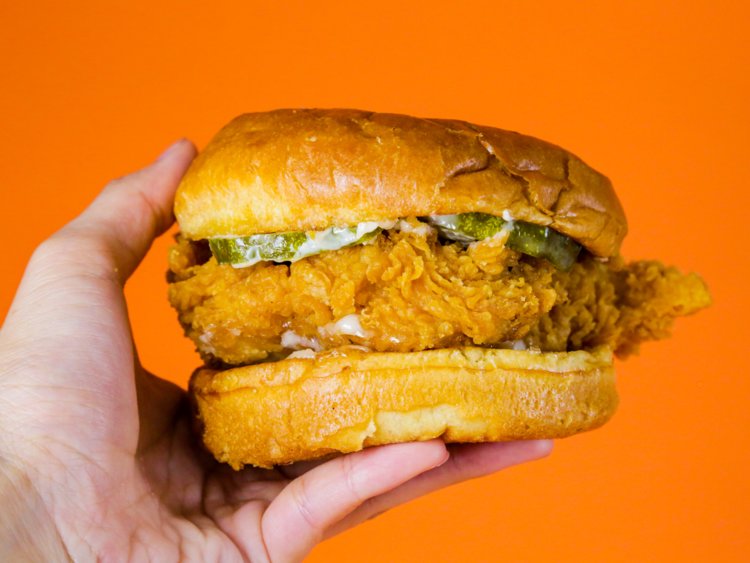 Now all of this hype could only last so long. It brought Popeye's new customers, extremely long lines and stressed workers but then everything ended. The sandwich was sold out. 
Nationwide, customers were not able to get their hands on a juicy chicken sandwich because all the stock was completely gone. Dara Schopp tells People, "Popeyes aggressively forecasted demand through the end of September and has already sold through that inventory."
An item that was supposed to last over a month disappeared in 15 days. Now Popeye's is working tirelessly to get the sandwich as soon as possible and make all the chicken sandwich connoisseurs stuffed.