Call of Duty: Modern Warfare Hits Stores Next Month
By: Juan Espinoza
OwlFeed Lifestyle Journalist
Call of Duty: Modern Warfare is catching the world by storm with all its hype and popularity. It is no joke to say the game will bring some great reactions its way. 
The game is set to be released October 25th of this year, but there was an alpha last weekend meaning Infinity Ward is going to release as a beta on September 13th for those on PS4, and then for Xbox and PC on the 20th, although this is for those who have preordered the game. 
In an interview with Yahoo, creative director and co-studio head for Infinity Ward Patrick Kelly said: "Our goal with Modern Warfare is to bring all gamers together from day one to play together." Basically saying, this Modern Warfare is going to bring back the old players. Now that's pretty high ambitions!
To understand the hype first you gotta know what Call of Duty: Modern Warfare is exactly. Call of Duty: Modern Warfare is a first-person multiplayer shooter that uses modern tactics and weapons to show people a real warlike experience. My brother, Tito Espinoza, 28, said, "The game brings a more real warlike game to the table and it's not cartoony like Fortnite."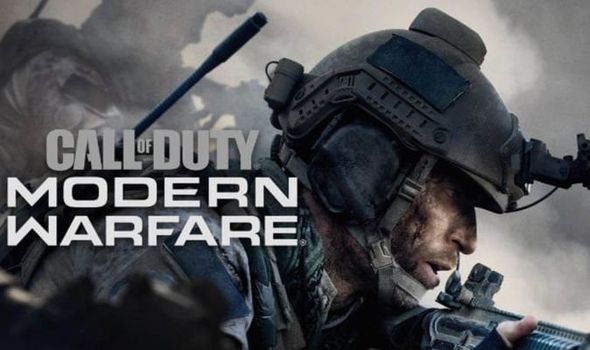 Call of Duty: Modern Warfare continues to bring more realism to the gaming community with its new engine which is delivering a high quality, photo-realistic experience throughout the whole game. Agua Fria junior James Martinez said, "The graphics changed drastically compared to the other Call of Duties." 
Furthermore, Call of Duty: Modern Warfare has a campaign that has caught the attention of the world when they brought back an old character. Fellow gamer and junior Javier Barraza said, "I'm so excited that they are bringing Captain Price back to the campaign." Many people are excited to see Modern Warfare make a return to the world.
Alongside with the new engine, the game also has new features like night vision goggles which allows the player to see in the dark, double-clicking of the left joystick to sprint instead of running like in all the other Call of Duty's, mounting walls and barricades (this feature helps the player control the recoil of the weapons they're using) and finally, what I believe to be the best feature, is when you equip the juggernaut suit the game begins to play rock music making the player more intimidating to their surroundings.
Thankfully, there are many chances to play Call of Duty: Modern Warfare before it releases. Be sure not to miss out.