Attention Agua Fria! AVID is Here!
By: Alan Agundez Castillo  (@OwlFeedAlan)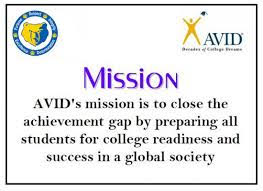 AVID stands for Advancement Via Individual Determination. It is also a program that is dedicated to closing the achievement gap between students and to prepare them for college and higher education after high school.
AVID may seem like any other program, but it is more than that. There are many students that do not know what this program is and it is time to let the the school know.
This program is a wonderful thing to take advantage of, and if you are not onboard, take advantage of it.( And it is FREE!) There are not many classes or programs that can help you with college or make good studying habits, and if you are determined to make a difference in your education, AVID is for you!
For many students already in AVID, they wanted to join the program to be able to go to college and to be prepared for the future. For the freshmen class, students joined so they can be prepared for college and to be organized. "I wanted to join AVID because I want to know that I'm on the right path towards a successful future," said Ziannay Arellano in a questionnaire taken in three AVID classes.
Surprisingly, each grade group had very different reasons as to why they joined.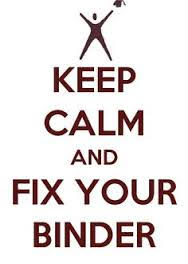 As the statement above shows, many freshmen students joined this program to be ready for college. In the sophomore class, many students were recommended to be in the program and wanted to be organized. In the junior class, many were recommended or wanted to try something new. This year, there is no senior class, but hopefully there will be a senior AVID class next year.
Ms. Mecham, who is one of the AVID teachers, was interviewed about her point of view of the program. In the interview, she was asked about its effectiveness and the impact it has on students.
"I think it helps those kids that have the desire to do better and to go to college but don't know how to do that or don't know the building blocks," Mecham said. "We help them implant those things in their lives."
During the interview, she also talked about why she wanted to be part of the program as well. "I jumped on board becuase I have seen a lot of kids that have dreams but don't know how to get there," she said. " There are kids that say, 'I want to go to this school,' and have a terrible GPA. They don't know that it is not good enough. I really wanted to help kids to achieve their goals."
A major figure involved in the AVID program is Mrs. Denise Campbell, who is the head director of AVID in the state of Arizona. She was interviewed through email about AVID and the effect it has throughout the state.
" AVID believes in all students' ability to reach their goals by working hard, and by being
supported. Every student deserves that," Mrs. Campbell wrote "From my own high school experiences with AVID and many years working for AVID,  I have seen what students are capable of and how proud they are when they reach those goals. I know AVID students go on to college and careers that assure them of a productive future. AVID students go to college and stay in college."
Mrs. Campbell wants to change education around the state of Arizona and to have the best AVID system in the world while being the director.
Her dream is to have AVID in all schools around the state and to have it be supported by the state to improve education.
This program is a wonderful tool that you can use to be successful in the future, and if you don't take advantage of it, you may not reach your full potential. It all depends on YOU — you control your future.